Squeaky-clean Disney Teen to Action Star: How John Carpenter Remade Kurt Russell
May 27, 2019

By Go Back

If you look at what Kurt Russell is "known for" in IMDB it's pretty consistent with the image most people under the age of 40 have of him. Action star, sex symbol, ironically cocky lead of films like Executive Decision, Tango & Cash and The Hateful Eight. This image seems deeply tied to his most iconic films, and was boosted especially through his work with John Carpenter, particularly Escape From New York (1981). That image didn't come easily though. It was a hard won re-invention against the image created for him by the man who made him a star in the 1970s: Walt Disney.

Kurt Russell came naturally to child stardom as the son of Bing Russell, a journeyman actor known mostly for his roles in westerns like The Magnificent Seven and TV shows ranging from Bonanza to The Untouchables. Kurt started on TV at 11 years old and made his big screen debut stealing a scene from Elvis in It Happened at The World's Fair (1963). Kurt went on to be a regular fixture on TV in shows like Lost In Space and The Man From U.N.C.L.E, even starring in his own series The Travels of Jaimie McPheeters, but it wasn't until he started working for Disney that he became a bona fide star.

The urban legend tends to go that Walt Disney's last words were "Kurt Russell" and that's not horribly far from the truth. In reality the last note an infirm Disney left in his office, signed by Disney himself, involved a few indecipherable suggestions for production but with one undeniable caveat: "Kirt [sic] Russell". If there's any doubt to Disney's commitment to Russell, his last filmed appearance actually prognosticates a "great future" for the then-15-year-old star, and before Walt died in 1966, Kurt Russell was signed onto a 10 year Disney contract and became a staple of their live action films.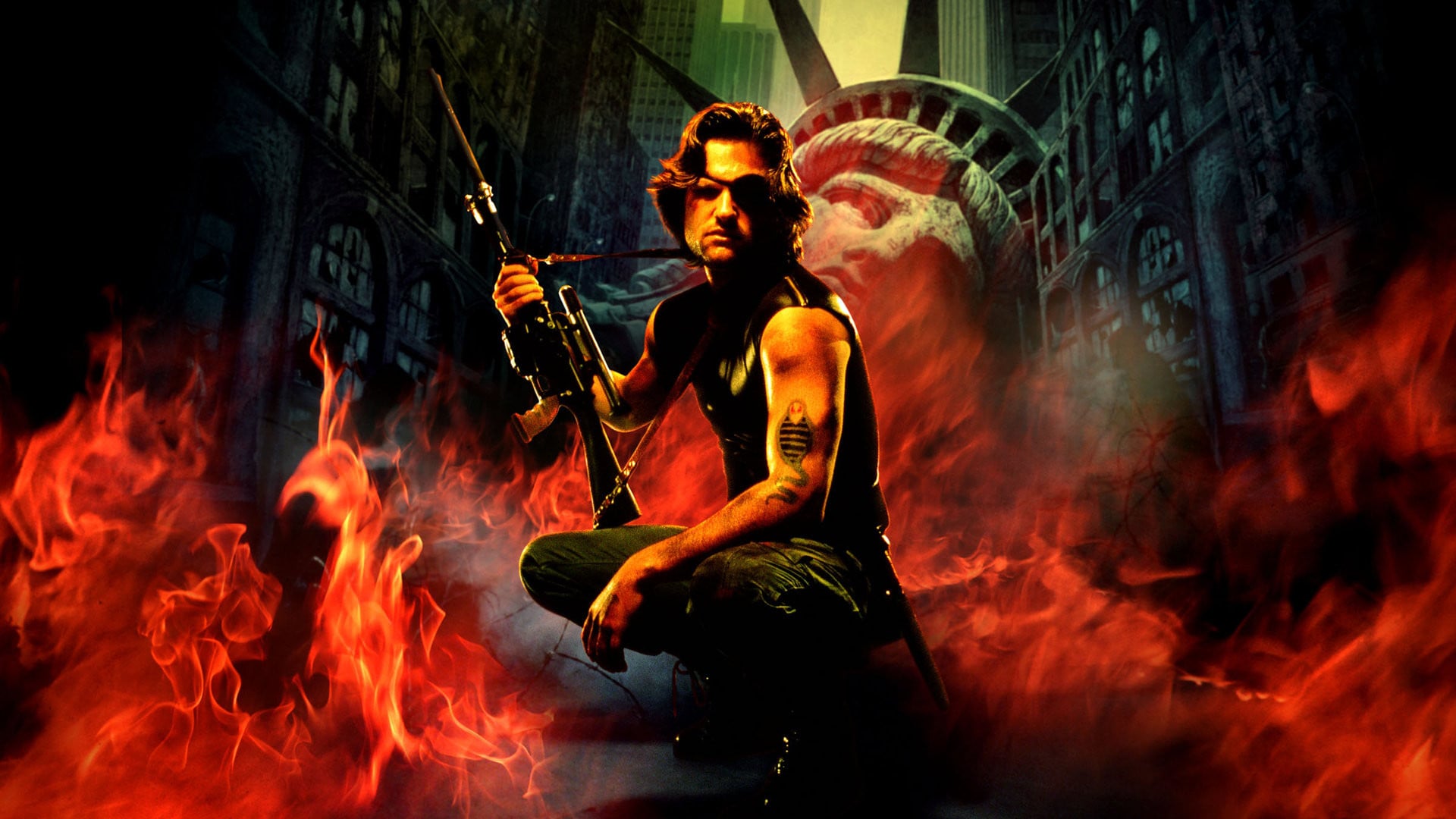 You'd be forgiven if you've forgotten most of Kurt Russell's Disney output. While The Computer Wore Tennis Shoes is well remembered, even Disney fans tend to note that 70s films like The Barefoot Executive and Now You See Him, Now You Don't were more in line with the "gee whiz" kids entertainment of the 60s than what audiences, who after American Graffiti, were after less kiddy teen fare, seemed to want. The Disney organization found itself without Walt at the helm and their live action productions started to seem more and more out of touch. Throughout the decade, the clean-cut teen idol Kurt would become a genius, super strong, invisible and work alongside monkeys and horses, but as a fan of his adult work you can't help but feel something isn't quite clicking when it comes to his appeal, and a lot of the acting doesn't seem to come naturally.
Outside of Disney though, Kurt Russell was living a life much more like the cool 70s idols than his squeaky clean teens he plays on screen. He had a stint in what was called the "Hollywood Air Force," aka The California Air National Guard, and had a surprisingly robust minor league baseball career playing for teams in the Texas League and Northwest League. This was no surprise to people who saw how Kurt grew up with a baseball fanatic father who had a batting cage in his backyard and a furniture-free living room that could be used for practice catching grounders. He even starred in a series of independent baseball instructional films Bing Russell made that were used by actual major league teams. He ended his baseball career lending his wattage to his father's infamously wild independent minor league team The Portland Mavericks.
What would it take to reconcile the baby-faced prettyboy Disney star with the classic 70s cool he actually embodied? Enter John Carpenter. Kurt Russell  was looking for a high profile project in the late 70s after his baseball career ended, and having passed on his chance to be Han Solo or Luke Skywalker in Star Wars, few opportunities were higher profile than Elvis (1979). The biopic of the singer, who had died just a few years before, was rushed into production by Dick Clark and given to upstart young filmmaker Carpenter, who executives knew was a musician and fan of Elvis himself. Russell's experience with The King, and his status as a lookalike, made him perfect for the role and he and Carpenter immediately hit off what would be a decades-long working relationship.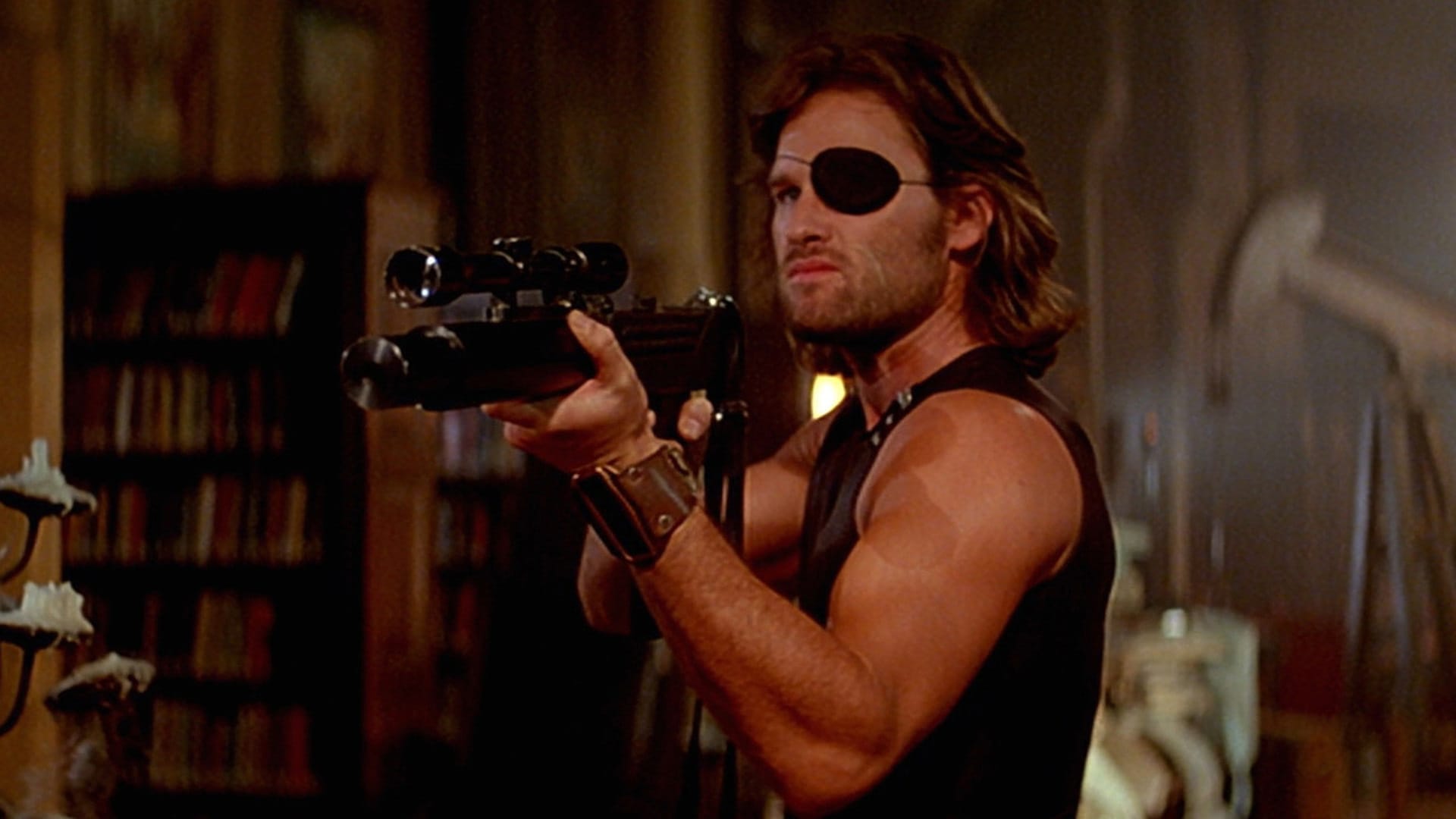 What makes Escape From New York so pivotal is this easy working relationship with Carpenter. Studios wanted Carpenter, especially working in genre film since Halloween, but weren't sure about Kurt Russell as the lead. Though they pushed for bigger names like Charles Bronson and Tommy Lee Jones, Carpenter knew with a fresher face like Russell he could craft a more iconic character for his pulpy sc-ifi hero Snake Plissken.
Carpenter also trusted Russell to do the work to make the character something special. In turn Russell bulked up for the part, grew out his stubble (an iconic part of Russell's look from then on) and even suggested Snake's iconic eyepatch. Carpenter's anti-hero out to save the president in a New York-sized jail sizzles in Russell's hands, each groan and jibe perfectly suited to their shared sense of humour. Add to that Snake's foul mouth, cigarette smoking and general bad attitude and it's hard to remember the fresh-faced youth Walt Disney had cultivated. Russell was now an authentic shirtless action star, and, from then on, you saw him primarily as the gun-toting leading man in Carpenter pictures like The Thing and Big Trouble in Little China, or wiseacre sex symbol love interest in movies like Silkwood and Captain Ron.
Actors don't always start out able to sublimate who they are and what their skills truly are on screen. Kurt Russell worked for years as a pleasing, acceptable teen idol but had a funny and dark depth to him that only John Carpenter could have unlocked. It's no surprise that Carpenter and Russell re-teamed for Escape From L.A., or that multiple reboot attempts without Carpenter and Russell have died on the vine. The magic of an iconic movie like Escape From New York is that it can so wholly change our perception of an actor that their past fades away completely.