Enough Said: Unexpected Performances from Julia Louis-Dreyfus and James Gandolfini in one of his Final Roles
September 20, 2018

By Go Back

Nicole Holofcener made a name for herself with indie breakouts like Walking and Talking and Lovely and Amazing, films rich with realism, wit and vibrant female characters. She continued her impressive run of observant and warm dramedies with 2013's Enough Said, giving stars James Gandolfini and Julia-Louis Dreyfus their most memorable film roles.

Loosely based on Holofcener's own life, Gandolfini and Louis-Dreyfus play divorced parents who develop an unexpected relationship after a chance encounter. Enough Said is an impressive showcase for the pair, best known for their iconic characters on beloved and long-running shows The Sopranos and Seinfeld. Their performances are warm and somewhat unexpected – Gandolfini gentle and schlubby, Louis-Dreyfus stretching beyond her comedic chops into something more vulnerable and heartfelt. Holofcener is best known for her films, but is no stranger to television, directing episodes of Sex and the City, Enlightened, Parks and Recreation and One Mississippi.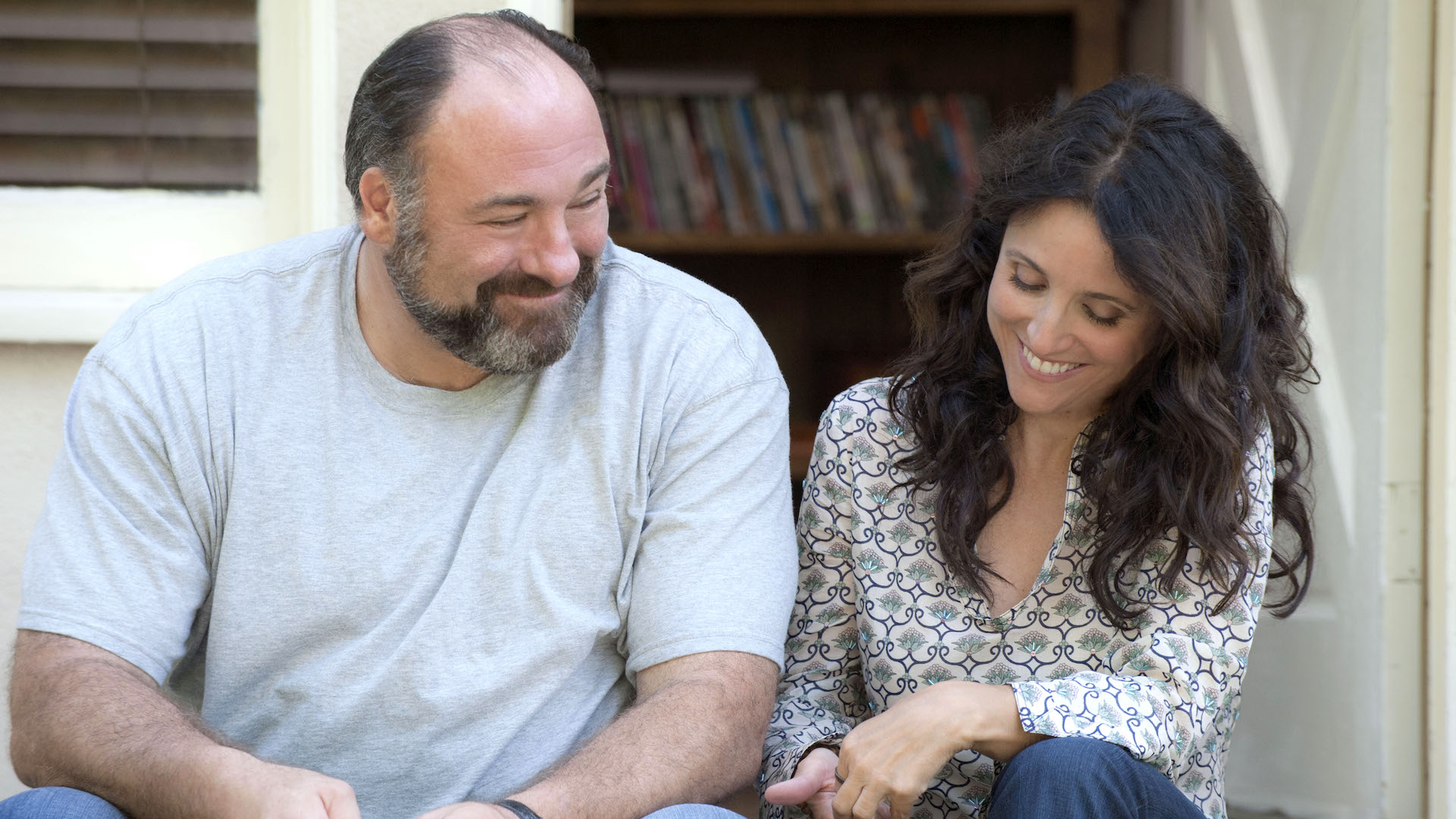 Gandolfini began his screen career in the late 1980s, appearing in minor and supporting roles in films including Get Shorty and The Mexican, but his career reached new heights with The Sopranos. Praised as one of the best television shows of all time, Gandolfini anchored the show as mob-boss family man Tony Soprano, winning three Emmys for the role along with many other accolades. The character and his performance helped usher in a new era of prestige television, paving the way for complex anti-heroes including Breaking Bad's Walter White and Mad Men's Don Draper.
Louis-Dreyfuss started her career at Chicago's Second City before joining the cast of Saturday Night Live from 1982–85. In 1990, she would turn the role of Elaine Benes into one of the most memorable female characters of the 1990s. After the show's meteoric run came to a close, there were rumblings of a 'Seinfeld curse', dooming the co-stars subsequent projects to fail – new shows from Louis-Dreyfus (Watching Ellie), Jason Alexander (Bob Patterson and Listen Up!) and Michael Richards (The Michael Richards Show) failed to make it to a second season, if that. Upon winning the Emmy for The New Adventures of Old Christine in 2006, she proclaimed "I'm not somebody who really believes in curses, but curse this, baby!" More recently, she has won a staggering six Emmys for her portrayal of politician Selena Meyer in HBO's Veep, firmly dispelling the notion of a curse (at least on her career).
Louis-Dreyfus was a fan of Holofcener's work and was eager for an opportunity to work together, though they have one previous shared credit – 1986's Hannah and Her Sisters, on which Holofcener served as apprentice editor. Gandolfini was not the original choice, but after watching him in Welcome to the Rileys, Holofcener was convinced he could bring the needed tenderness to the role.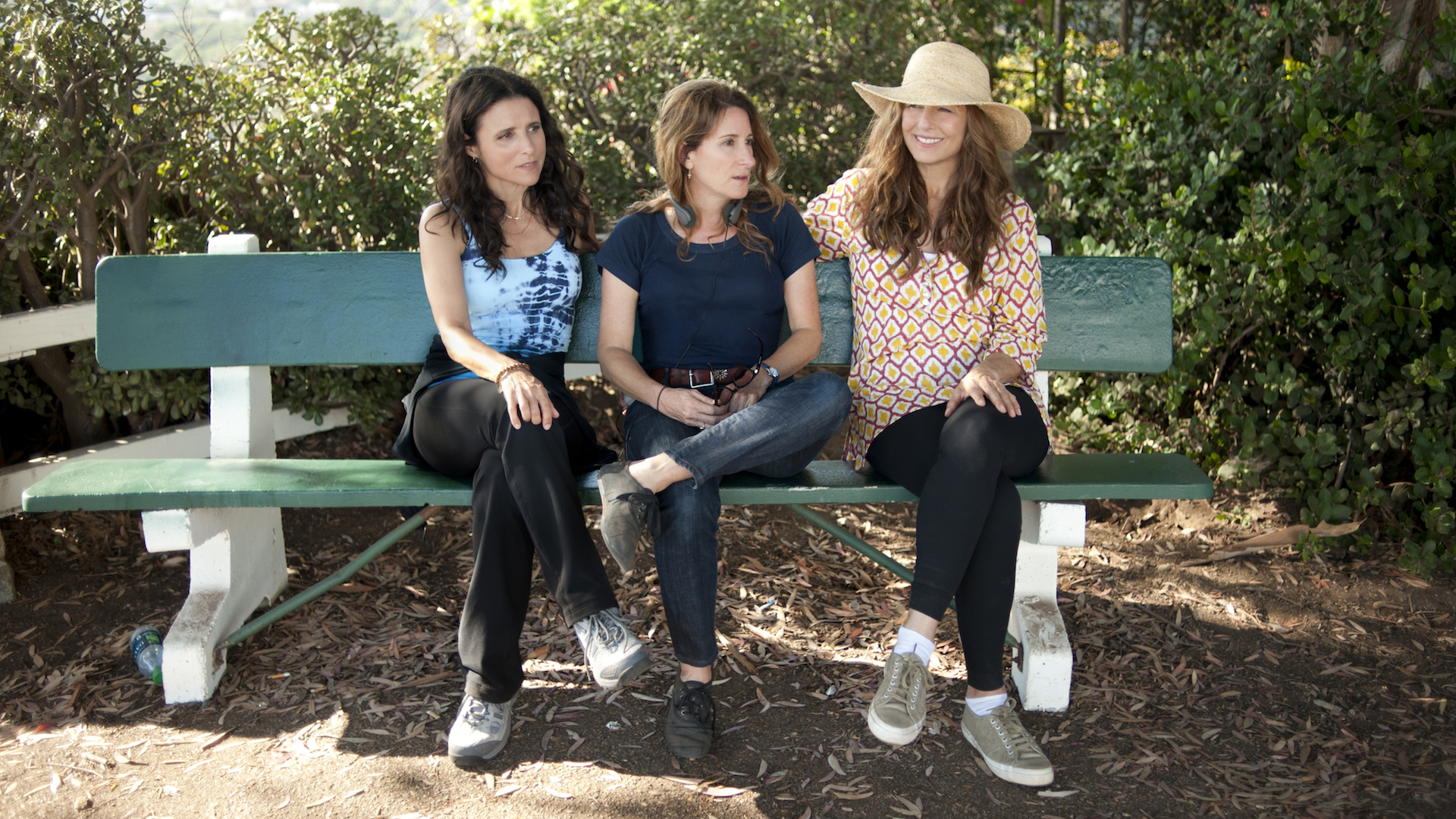 Enough Said became Holofcener's largest commercial hit to date upon its release in late 2013, shortly after James Gandolfini's untimely death in June of that year. Softer around the edges than some of Holofcener's earlier work, it earned critical accolades and raves for Gandolfini and Louis-Dreyfus. Their unexpected turns combined with Holofcener's knack for capturing complex characters and relationships elevate Enough Said to something quite special.
Holofcener's latest film The Land of Steady Habits stars Edie Falco, Connie Britton and Ben Mendelsohn, and will premiere at this year's Toronto International Film Festival, along with Can You Ever Forgive Me, directed by Marielle Heller with screenplay by Holofcener, adapted from the memoir of the same name.