Kinky, funny, outrageous: Paul Bartel's Eating Raoul
September 5, 2017

By Go Back

Hollywood Suite is proud to present a series of masterpieces from Janus Films and The Criterion Collection.

You'd be forgiven if you're a little surprised that a movie like Eating Raoul is a part of The Criterion Collection. It's easy for the pitch-black sex-driven comedy to get categorized alongside broader 80s fare like Police Academy or Porky's by careless curators, but the film is much more idiosyncratic and interesting than it lets on. Made independently on a small budget, Eating Raoul went on to make over a million and become one of the biggest indie phenomenons of the early 1980s. Eating Raoul is also the perfect gateway to the work of its creator: pioneering exploitation and comedy filmmaker Paul Bartel.

Bartel stands out in exploitation film not only for his satirical tendencies but also because he was an openly gay director. Bartel studied film and theatre at UCLA, and after a stint in the military and producing industrial films he broke onto the scene with a well regarded short The Secret Cinema. While that may have made a splash at the New York Film Festival, it was undoubtedly his more bawdy NSFW farce Naughty Nurse that caught the eyes of those working in the fringes of Hollywood. This lead to his work under Gene Corman on the fantastically queer horror film Private Parts. Corman tipped off his brother Roger to Bartel's talent to make cheap but good looking films. Bartel's big break came doing second unit work on Roger Corman's cult hit Big Bad Mama, and his excellent work on stunt driving shots and would get him his own gig directing under Corman on his infamous Death Race 2000.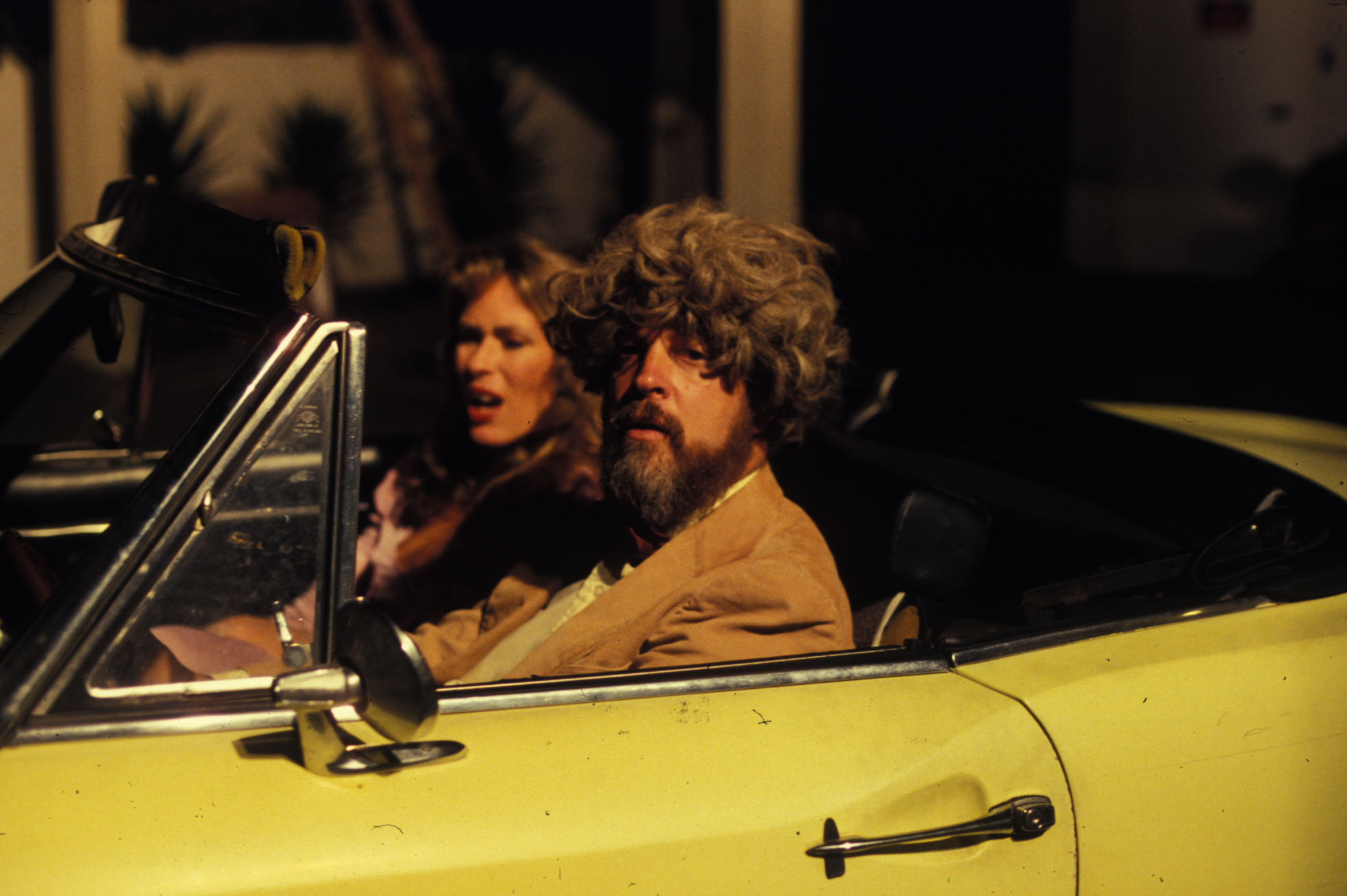 This quick rise to success may seem unusual for an out gay director, but what must be understood about Paul Bartel is he was fundamentally interested in something that sold easily: heterosexuality. Few of Bartel's films are out-and-out "gay" and many feature the kind of sex and nudity that would draw in curious viewers, as well as please the trenchcoat crowd, but it's all for a much more interesting purpose. The through line in most of Bartel's films is a deep feeling that heterosexuality and "straight" living (both in the sexual, and 60s "clean-living" sense) is the kinkiest thing a person can engage in. All of his dullest law-abiding characters have a sexual secret, everyone who presents normally is weirder than the weirdos. Roger Corman wanted Death Race 2000 to be an action epic, but in Bartel's hands it becomes an unhinged comedic glimpse into a future where the repressed dominant straight culture has had its dark desires bust loose and run completely amok. All his films quietly propose that homosexuality isn't a singular deviance but merely one shade in the rainbow of the great big deviant world.
Another thing that came out of Paul Bartel's work with the Cormans was an increasing presence in front of the camera. Bartel's bald head and groomed beard paired with his classically trained cadence and deep booming voice made him a perfect character actor. It's no wonder the character he perfected most was the straightest possible man around. He was the ideal snob, boss or waiter you wanted to get a pie in the face. His characters dripped with that feeling that they were trapped in a strict loser prison of their own creation. They reveled in rules and things being just so, and most pushed the feeling that straight living was the worst kind of sadomasochism. In acting he also found the perfect partner in Mary Woronov, who came from a background of objectification in Andy Warhol's Factory days, but gleefully subverted ideas in exploitation cinema. She could play the perfect brusque homemaking straight woman alongside Bartel's caricatures, and they would act together in 18 films throughout their career, frequently as husband and wife.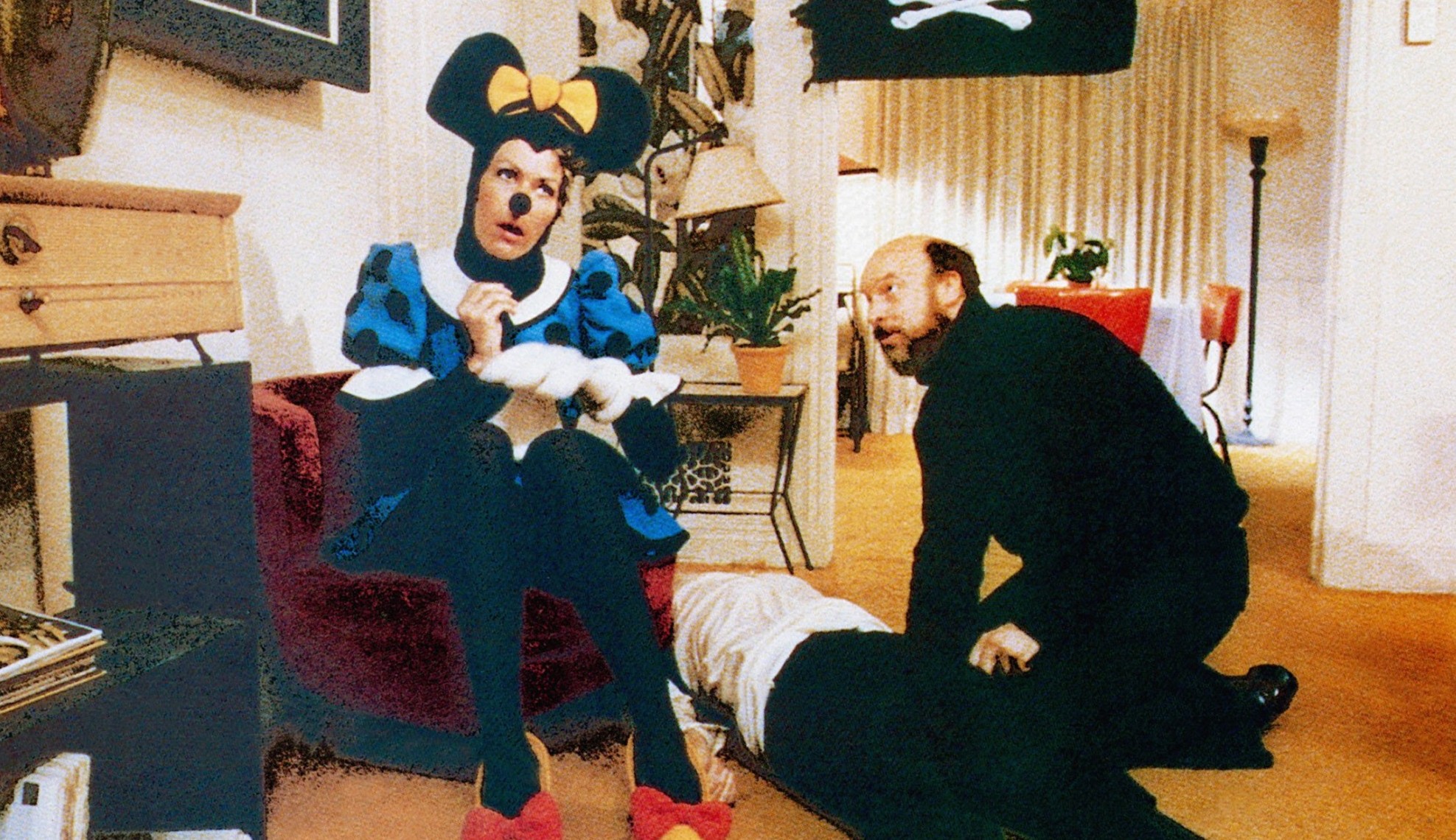 Eating Raoul is all of these great forces working together. Paul Bartel was creating completely independently after the Cormans passed on the idea (the budget was supplied by his parents who sold their house to finance the project), and it's freer and funnier than any film he'd made before it. Bartel and Woronov star as The Blands, a dull, sex-fearing couple who lives in a sort of swinging funhouse Los Angeles  and take to murdering their "deviant" neighbors to pay for their dream of opening a restaurant. The sexual revolution of 60s and 70s film has become cliche, and Eating Raoul dissects the movement itself and the growing conservative backlash to it. Every kink is thrown on the table, even Warhol hadn't thought of dressing Woronov as Minnie Mouse, and the lines between deviant and normal are blurred. Most importantly, the film is funny. It's broad and silly in an almost Mel Brooks style, but with the biting edge of a John Waters film. Paul Bartel's inimitable way of creating outsider narratives, but packaging them in palatable, sellable films is undoubtedly what made Eating Raoul such a hit.
Of course, there's no such thing as selling out for an exploitation director or character actor, so Paul Bartel translated the success of Eating Raoul to directing a series of comedies of differing quality and memorability. The most notable movie for many is Lust In The Dust, the first role for Divine outside of a John Waters film, and the most openly camp and joyously queer of Bartel's films. He'd also reteam with Woronov for Scenes from the Class Struggle in Beverly Hills, a spiritual sequel to Raoul. His bigger accomplishment was an acting career ranging schlock (he reprised his Eating Raoul role in Chopping Mall) to prestige pictures like The Usual Suspects, Basquiat, and one of his final roles in 2000's adaptation of Hamlet.
Paul Bartel tragically died at the age of 61 with plenty of exciting projects on the go. He leaves behind him a legacy of acting, writing and directing that directly engages with the social and sexual status quo with a massive grin on its face. His career in independent cinema crossed over from the shadows of queer film to the fringes of the mainstream, and undeniably changed minds and squeezed laughs out of very unexpected places. This week as we premiere Eating Raoul consider the man behind the jokes, and just how revolutionary his takedown of straight living was both in the 1980s and to this very day.