Working Girls: Films About Women in the Workplace
A wise woman once said that when the workin' day is done, girls just wanna have fun. And what's more fun than coming home from a long day of whittling down that To Do List than settling in with a great movie about other women making it work?
With Labour Day weekend coming up, along with the Hollywood Suite premiere of Joan Rivers: A Piece of Work (a stellar documentary about the late, great, hardest working comedian—female or otherwise—in the biz!) on Tuesday, September 4th, let's revisit some of the most remarkable "working women" films in cinematic history.
EASY WORK
First up: the cinematic equivalent of a "cup of ambition" … 9 to 5! This 1980 American comedy classic pits Jane Fonda, Lily Tomlin and Dolly Parton against a "sexist, egotistical, lying, hypocritical bigot" (a.k.a their boss, played by Dabney Coleman). And while 9 to 5 certainly speaks to a lot of issues that women (and other marginalized groups) have faced and continue to face in the workplace, it's also a laugh riot, mixing physical comedy and fantasy sequences with a whip smart script from Colin Higgins and Patricia Resnick. Just try not to make it the end without yelling "Atta, girls!" at the screen and/or singing along to Dolly's irresistible theme song. Thank goodness they're making a sequel soon!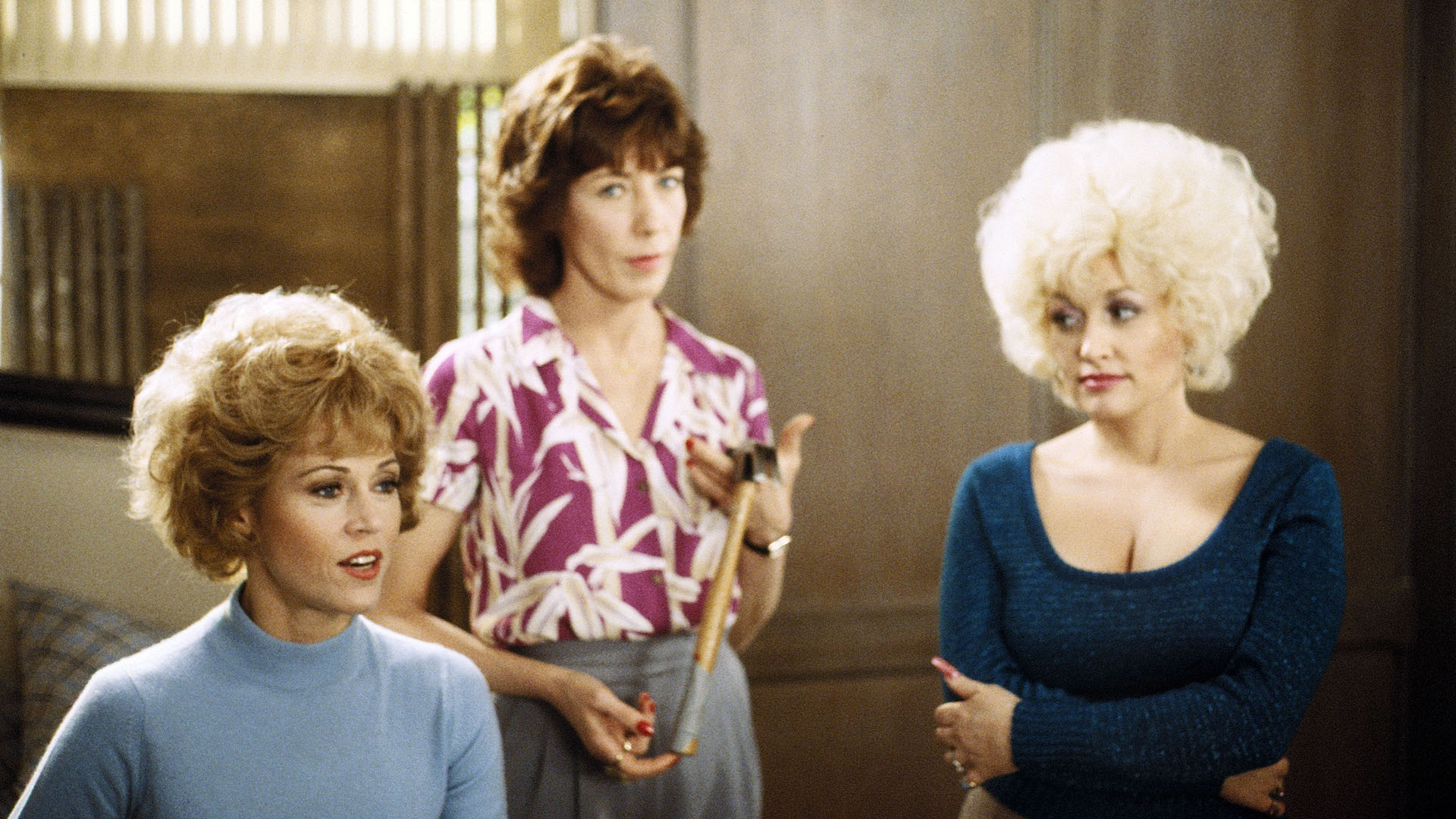 The Devil Wears Prada offers a slightly more modern, but mostly easily digestible take on women in the workplace. Think of this 2006 comedy as an even-more-feminist twist on 9 to 5, with Dabney Coleman being replaced by a silver foxy Meryl Streep, and Jane, Lily and Dolly being rolled up into one complicated, impeccably dressed Anne Hathaway. If you haven't met Meryl's Miranda Priestley before, just know you're in for a cutting commentary on what we expect of "successful" women (thanks to screenwriter and future Crazy Ex-Girlfriend co-creator Aline Brosh McKenna!). If you already know Miranda well after a decade of rewatches, I'll just say this: "That's all."
SIGNIFICANT WORK
Does the phrase "all work and no play" makes you want to ship off to an abandoned hotel and attack your friends and family? This category is for you! I'm talking about films that are a perfect mix of business and pleasure – or, you know, comedy and drama.
Travel back to 1988 with Working Girl, Mike Nichols' rom-com starring Melanie Griffith and some of the greatest shoulder pads in cinematic history. Come for the fashion, sexy scenes between leading lady Tess McGill (she's got "a head for business and a body for sin"!) and Jack Trainer (a very handsome Harrison Ford), and the scene-stealing supporting performance by Sigourney Weaver. Stay for an especially irresistible Joan Cusack (as Tess's best friend, Cynthia), Oscar-winning song by Carly Simon, and a truly endearing ending.
Watch Working Girl Saturday, Sept 8 at 9pm ET on HS80
AND NOW WE INTERRUPT YOUR REGULARLY SCHEDULED PROGRAMMING FOR AN IMPORTANT NEWS BULLETIN!
Sources tell us that anyone who loves Working Girl is obligated to watch Broadcast News!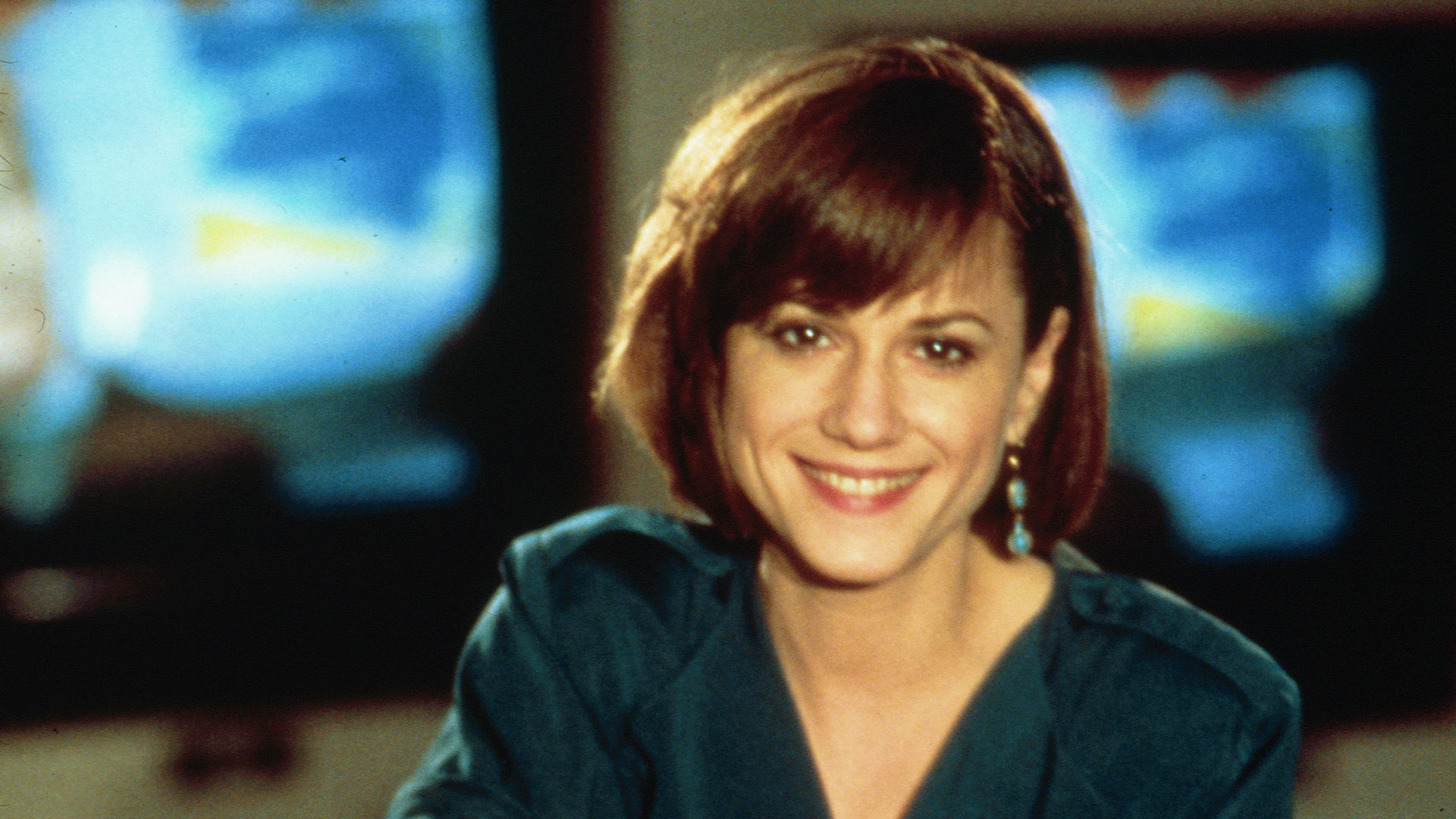 Seriously though, if you're into Working Girl (or the sounds of it), you've gotta check out this equally charming James L. Brooks flick starring Holly Hunter. It's hard not to love Holly Hunter's Jane Craig, a fiery and dedicated news producer who is caught in a love triangle between her equally driven best friend (Albert Brooks) and the hunky, but morally questionable new anchorman (William Hurt). What's cool about this movie is that although the romantic subplot is an important part of the story, it's not the top story, ultimately taking a backseat to Jane's love of her job and desire to succeed. And if that's not enough to convince you to watch, did you know Joan Cusack is also in this movie and she's pretty much perfect?
Watch Broadcast News Monday, Sept 3 at 10:55pm ET on HS80
HARD WORK
These last three flicks are all based on true stories of women putting it all on the line to improve the lives of others.
Steven Soderbergh's Erin Brockovich (2000) certainly has a serious focus, having been inspired by its namesake's fight against the Pacific Gas and Electric Company's contamination of the water in Hinkley, California, it also contains plenty of comic relief. Just try not to root for Julia Roberts as she fights be taken seriously as an activist, professional woman and mother, throwing death stares and devastatingly sassy one-liners at anyone who gets in her way.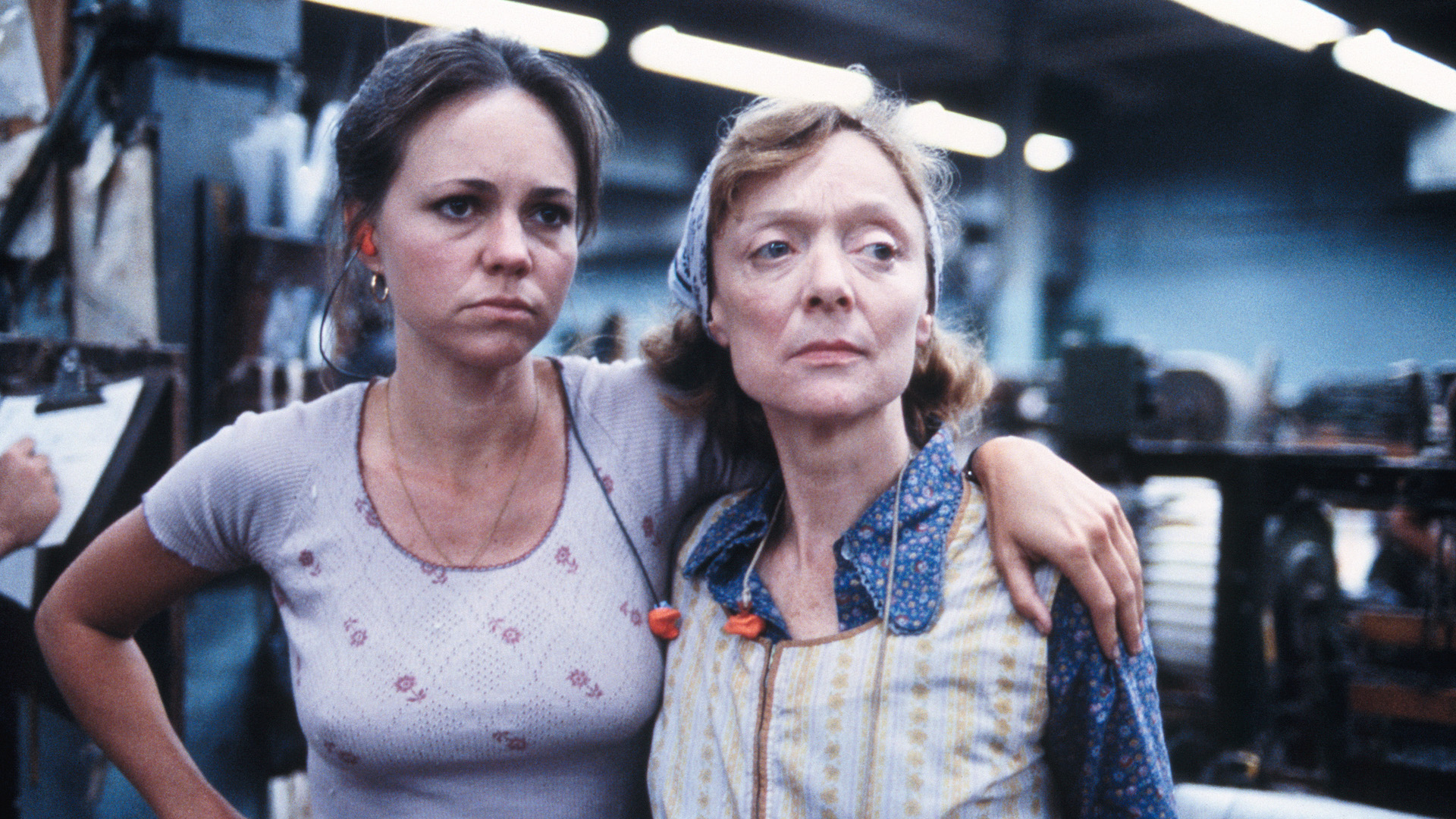 If you like Erin Brockovich, it's pretty safe to say you'll really like Norma Rae. This 1979 drama won Sally Field her first Oscar (her second win, for Places in the Heart, would result in one of the most misquoted awards speeches of all-time) and is probably best known for the scene where Norma (a character based on late labour rights champion Crystal Lee Sutton) climbs atop a table and holds up a sign reading "UNION" in an attempt to urge her coworkers to take a more figurative stand. But there's even more to this film than just Norma's professional battles, as she is also taken to task for her sexual history by people in her town (including her own family!).
Last but not least, 1983's Silkwood (directed by Mike Nichols and written by Nora Ephron and Alice Arlen!) has been the subject of many light-hearted pop culture references over the years, it no laughing matter. Yes, there are some lighter moments as Meryl Streep and her on-screen roommate (and future Mamma Mia! Here We Go Again co-star!) Cher trade some loving barbs. But the overall plot, which follows Meryl's Karen Silkwood as she risks her life to combat the fatally unsafe conditions at the plutonium plant she and her friends work at, is utterly devastating.