Stepping Up: How Salma Hayek Claimed her Place in Hollywood
Starstruck – A constellation of the biggest stars of the 70s, 80s, 90s and 2000s is lighting up Hollywood Suite this summer!
This year when I attended the Film Independent Spirit Awards I got an interesting peek into the world of celebrity and the kind of relative fame each individual on the red carpet had. It was a diverse set of nominees, including new directors, Oscar winners and hopefuls, casts from massive hits like Get Out and Black Panther, and international cinema luminaries like Agnes Varda. But, if you were to judge the response of the international press I was positioned among, none of these people mattered. It seemed curious to me that about ten reporters let all those other people pass by without interviews and when I asked the reporter positioned behind me he looked and laughed "Salma Hayek is coming. They're all just here for Salma."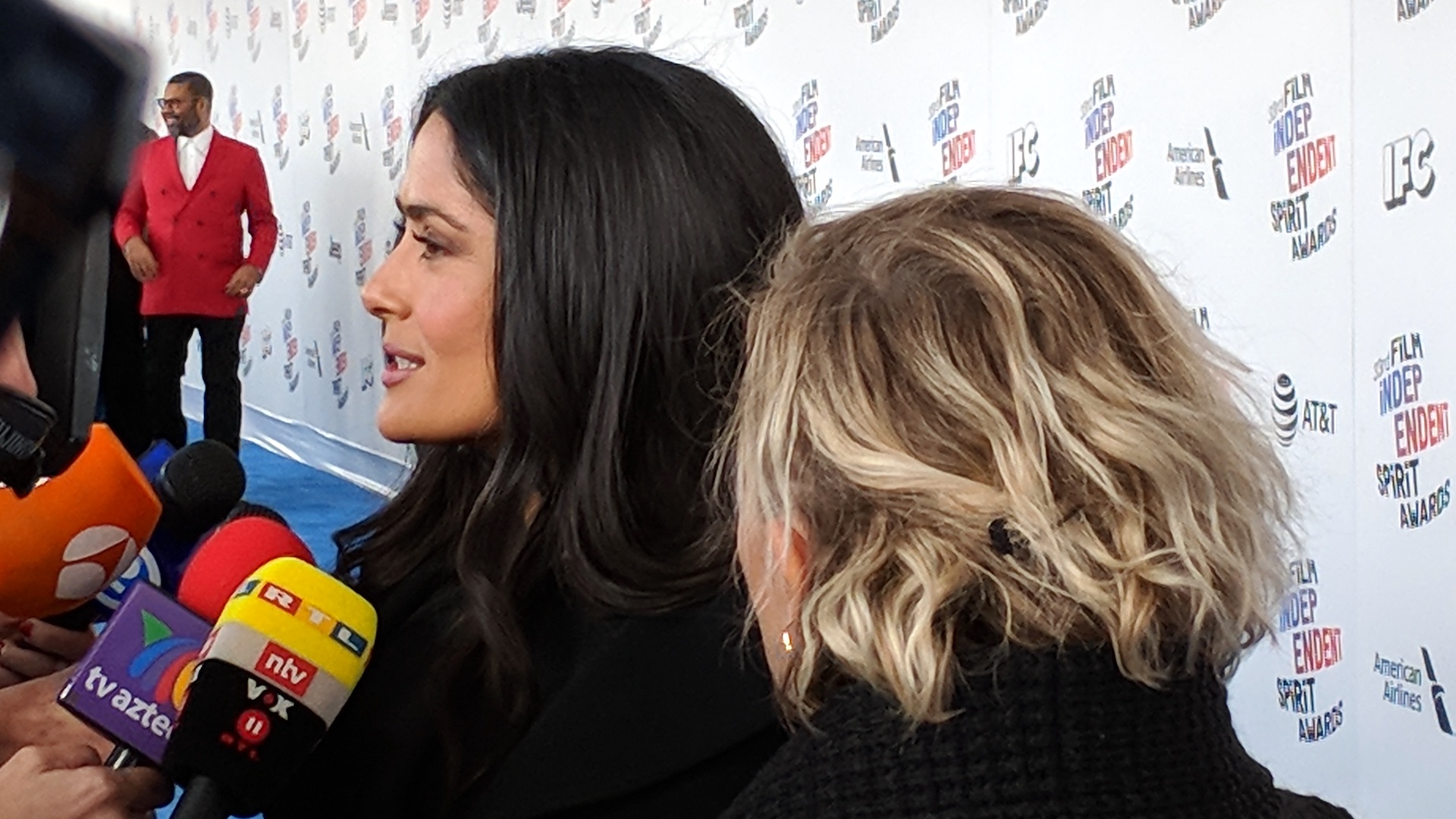 Celebrities of colour and especially international celebrities carry the weight of representation on their shoulders in Hollywood. As though it isn't enough that Salma Hayek is a great actress and humanitarian, some of the American and international entertainment press have come to treat her as a representative of Latinas, Spanish speakers and her native Mexico. It's a colossal burden for any person to bare, but the way Hayek holds and defends the position with ease at times and with a fierce protectiveness at others makes you realize it's not a role she fell into by accident.
Salma Hayek was a celebrity almost as soon as her career began. Right out of college in Mexico she landed a part on the 1988 telenovela Un nuevo amanecer/i> but it was her follow-up Teresa that launched her to superstardom. Based on a famous novel, the story of a ruthless social climber had been adapted four times before across Latin America, but the 1989 version came at the perfect time in an era of Dallas and Dynasty and made its star a household name. With a world of opportunity open to her in Mexico, Salma Hayek turned instead to Hollywood in the hopes her success would translate there. Of course, Hollywood in the early 90s wasn't ready for someone like Salma.
Salma Hayek is one of a handful of actors whose Hollywood success can be traced to a single moment. After a few years of small TV parts, she found herself pigeonholed into the typical roles Hollywood cast Latin American women in: maids, nurses, prostitutes and gang members. Salma Hayek has never been one to not speak her mind, and during a 1992 appearance on the bilingual LA talk show El Show de Paul Rodriguez she complained about the limited opportunities for Latinas in Hollywood. Luck or fate intervened and up-and-coming director Robert Rodriguez was watching and immediately taken with her passion and frankness. He was also about to become one of the biggest indie sensations in Hollywood.
The relationship she formed with Rodriguez eventually lead to her starring in Desperado, the big-budget sequel to his hit El Mariachi. On set she not only formed a lasting bond with Rodriguez, who'd go on to put her in five more films and make her godmother to his children, she also developed a relationship with co-star Antonio Banderas who'd appear alongside her in numerous films as well. Salma Hayek's power as an actress isn't just in her roles, but in a conscious community building among Spanish-speaking stars. She is a lynchpin for many productions in English and Spanish, and has helped to develop a supportive, mutually-beneficial community she lacked when her career began.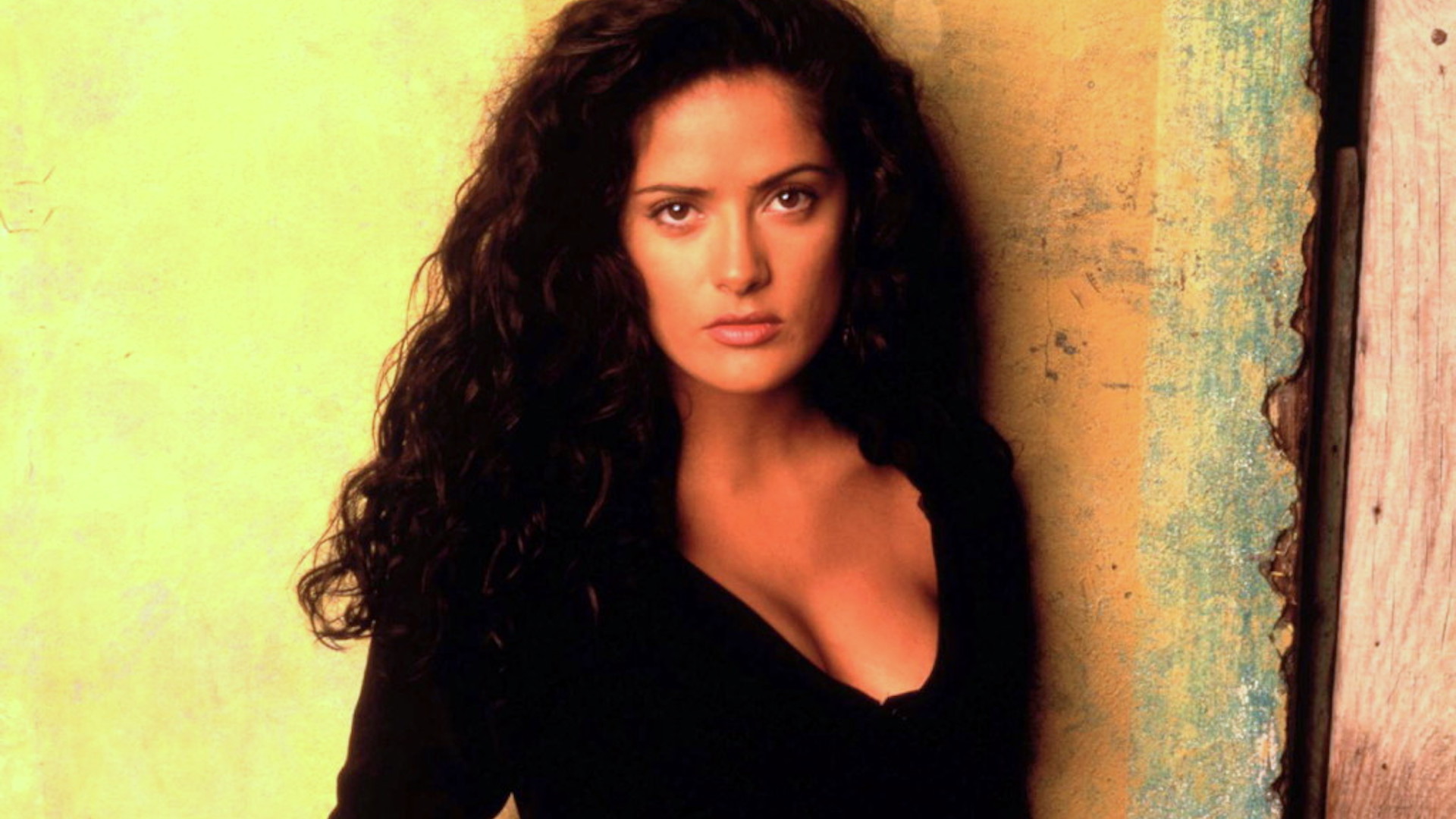 Part of this can also be seen in how Salma took herself from a leading woman that Hollywood put in "damsel" and "sexpot" roles in the mid-to-late 90s, to a serious awards contender and producer. While her start with Rodriguez landed her roles with other indie darlings like Kevin Smith, and in films like Timecode, she still wasn't quite where she wanted to be so she took control. Less than a decade after she connected with Rodriguez, Hayek had the clout to produce and star in her dream role: a biopic of Mexican artist Frida Kahlo. She produced Frida (2002) and went on to be nominated for an Oscar for the role. While she continues to mix popular and indie films in her career, if you look at her focus as a producer, it's obviously an outlet she uses to continue to demand the kind roles she finds interesting and challenging.
Salma Hayek has made a career by being true to her vision of celebrity, always being fiercely honest and by creating her own opportunities. As an actress she's been committed to finding interesting roles and upping the representation of Mexican culture on film. The growth of her career has been central to the growing voice of Latin American culture in mainstream Hollywood productions. As an international advocate and humanitarian, whether its breastfeeding a child in Sierra Leone or revealing her place in the Harvey Weinstein scandal, Hayek remains an unique and honest voice in Hollywood as well. It's no wonder she still commands international attention to this day.