Rhymes for Young Ghouls – Indigenous voices in Canadian film
The road to reconciliation between settlers and the Indigenous peoples of Canada can seem daunting. A first step any non-indigenous Canadian can take is simply to listen, and attempt to understand and empathize with the stories of Indigenous history. Settlers have dominated the Canadian film landscape for so long, but in recent decades we're seeing more and more films released from established and emerging Indigenous filmmakers with engaging and unique voices – including one of this decade's most exciting Canadian feature film debuts, Jeff Barnaby's 2013 film Rhymes for Young Ghouls.
If you cringe at the words "Canadian film," rest assured you're in good hands with Barnaby. His multidisciplinary background as a poet and artist as well as filmmaker can be felt deeply in the driving rhythm of Rhymes for Young Ghouls. While the soundtrack is no slouch, featuring The Black Keys and A Tribe Called Red, the rhythm of editing and the pace of the story are really what will drag you deep into the story.
Rhymes for Young Ghouls follows Alia (Kawennáhere Devery Jacobs), a teenager on the Red Crow Mi'gMaq reservation in 1976 hustling in every way she can to keep out of the local residential school. When her father Joseph (Glen Gould) returns from jail, her world is disrupted and she finds an increasing tension with the local Indian Agent Popper (Mark Anthony Krupa), and his demands for more money for his "truancy tax." For the rest, I leave it up to the words of the filmmakers: "Her only options are to run or fight... and Mi'gMaq don't run."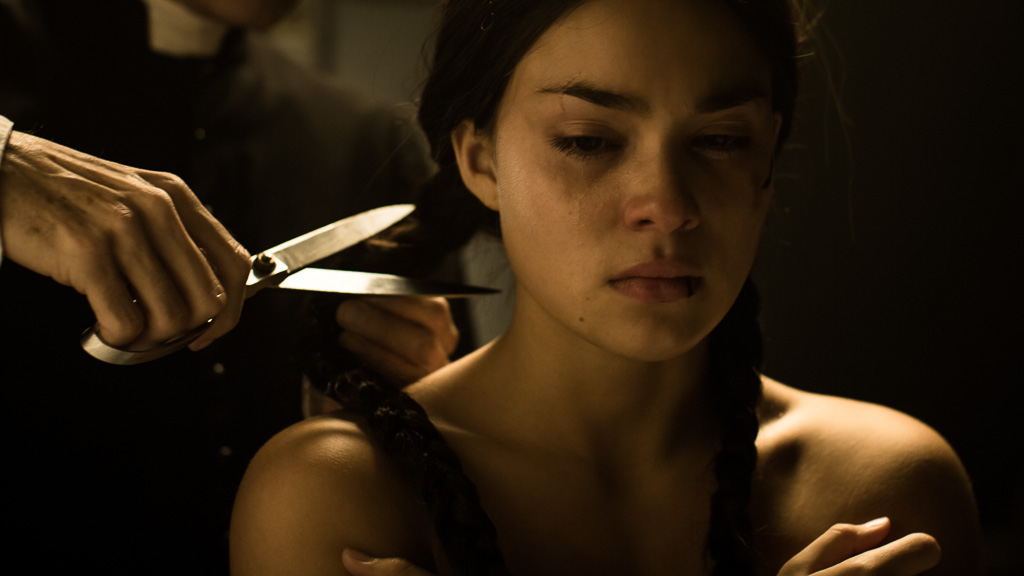 As you might get from that description, this film isn't just a straightforward examination of generational violence and residential schools. Barnaby's narrative never shies away from the true horror of the system, but weaves touches of humour, gothic horror, and, most importantly, revenge. Devery Jacobs is a master of both comedic deadpan and deep dramatic hurt. Her Alia is a confident character full of wise-beyond-her-years expertise who, when shaken permanently from her routine, digs deep into her spiritual pain to find a larger strength and understanding. Revenge is served in classic film style with heists, violence and many unexpected turns.
I'll admit the first time I saw Rhymes I enjoyed it (the visuals and style are enough to please any casual viewer), but I'm not sure I "got" it. The magic realism, the arch characterizations, and traditional screenwriting touches distanced me from the truth of the residential school system, but with each re-watch I find the film more engaging. A part of my personal work in reconciliation, especially as a settler talking about movies, is understanding the place Indigenous peoples have been denied and are owed in settler narratives. Revenge stories, traditional or otherwise, have been kept out of Indigenous hands like so many other things.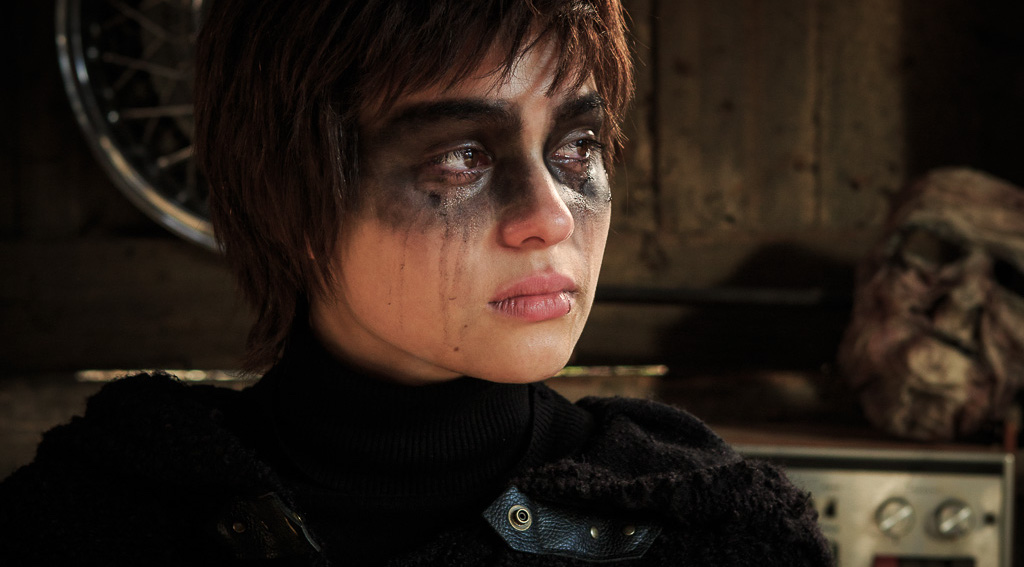 While Indigenous people have plenty of real life villains, Rhymes for Young Ghouls represents a rare chance to portray the largeness of those villains, and satisfyingly takes them down like Hollywood movies have for generations. And therein lies the power of the film: even as a viewer distanced by privilege and time, Barnaby's narrative and style allow a deeper emotional connection with the character. You can try to understand the pain of centuries of oppression, but his haunting images of mass graves, ghostly children and stark animation hit you directly. You can read and know the problematic role of Indian Agents in Canadian history but you'll never want one to get their comeuppance more than Popper. Barnaby uses an array of techniques that engage any viewer viscerally with his subject and connect you directly to the trials and triumphs of his characters. The film portrays the Indigenous experience as not just straightforward history, but from a specific perspective, utilizing powerful narrative tools with personal artistic nuance.
All socio-political thinking aside, this is just a chance to experience a great, exciting film. Regardless of your background, Rhymes for Young Ghouls is a film that will grab you by the throat and take you on a thrilling journey. It represents not only the possibilities of empowering Indigenous filmmakers in our country, but a high-water mark for Canadian film, and revenge movies, on screen this decade.