Dance 'Til Your Dead: Revisiting Prom Night, Canada's Disco Slasher Sensation
Picture this: You're cuddled up next to someone special in the backseat of your parents' station wagon. There's nothing between you but a bucket of overly buttered popcorn and, of course, some unsaid feelings. A cheesy, yet catchy disco tune swells from the speaker outside your window and, without warning, you're transported to a poorly lit, shabbily decorated gymnasium. Suddenly, you're dressed in pink taffeta, cheering on Laurie Strode as she shimmies to a song that keeps telling you "everything is alright!" every few seconds. And then the bloodbath begins.
If this scene sounds familiar, you may have been one of the lucky few that got to experience Prom Night in its heyday. The Canadian slasher flick was an instant hit upon its release in July 1980, painting marquees of drive-in theatres across the country blood red for the summer. It went on to be the highest-grossing Canadian horror film of that year and also earn major money (we're talking $15 million) in the States.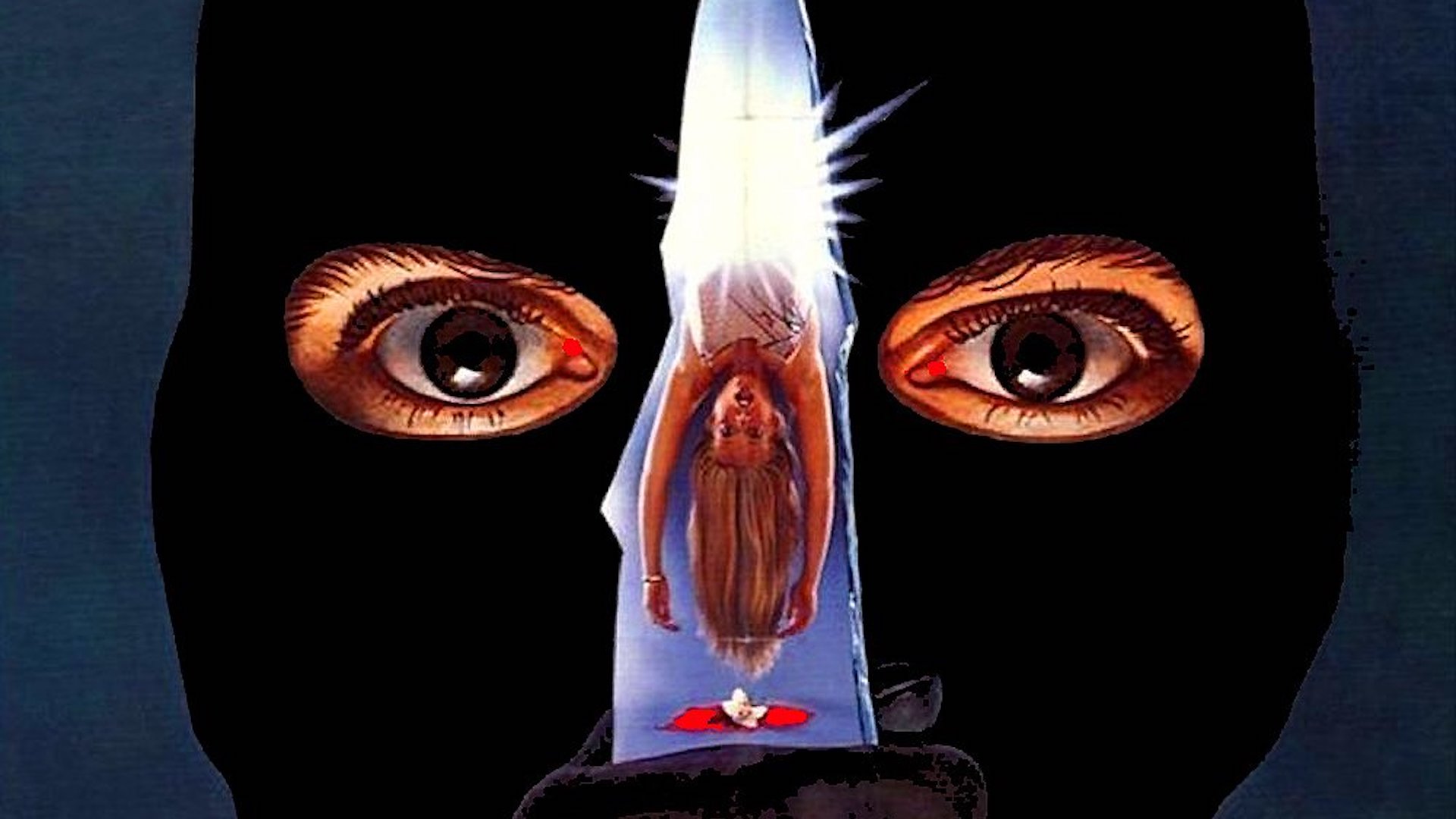 Over time, Prom Night has become a footnote in the Canadian horror story, not to mention a lesser known entry in star Jamie Lee Curtis's ongoing genre oeuvre, which began (and continues) with the Halloween series. Was Prom Night's overnight success just a fluke, with audiences horror-hungry after gorging on American flicks The Fog and Friday the 13th just months prior? Or are the harrowed halls of Hamilton High actually worth returning to today?
I'll admit that when I watched Prom Night for the first time as a young horror fanatic, I was unmoved, brushing it off as a silly, unsuccessful rip-off of Brian De Palma's Carrie. (My mediocre memories lived on through the late 2000s, as I watched the lacklustre 2008 remake, a casualty of the PG-13 slasher remake wave.) And while Carrie remains a much superior high school horror film, after a recent re-watch, it's clear to see why the drive-in crowd went wild for Prom Night in the summer of 1980.
Prom Night is, quite simply, mindless fun, the sort of silly slasher meant to be watched among friends (and a few beers) on a Friday night. There are over-the-top death sequences, including a severed head on a light-up floor. There is that too-long dance sequence set to an original song named after the film. And there is, of course, the belle of the (disco) ball.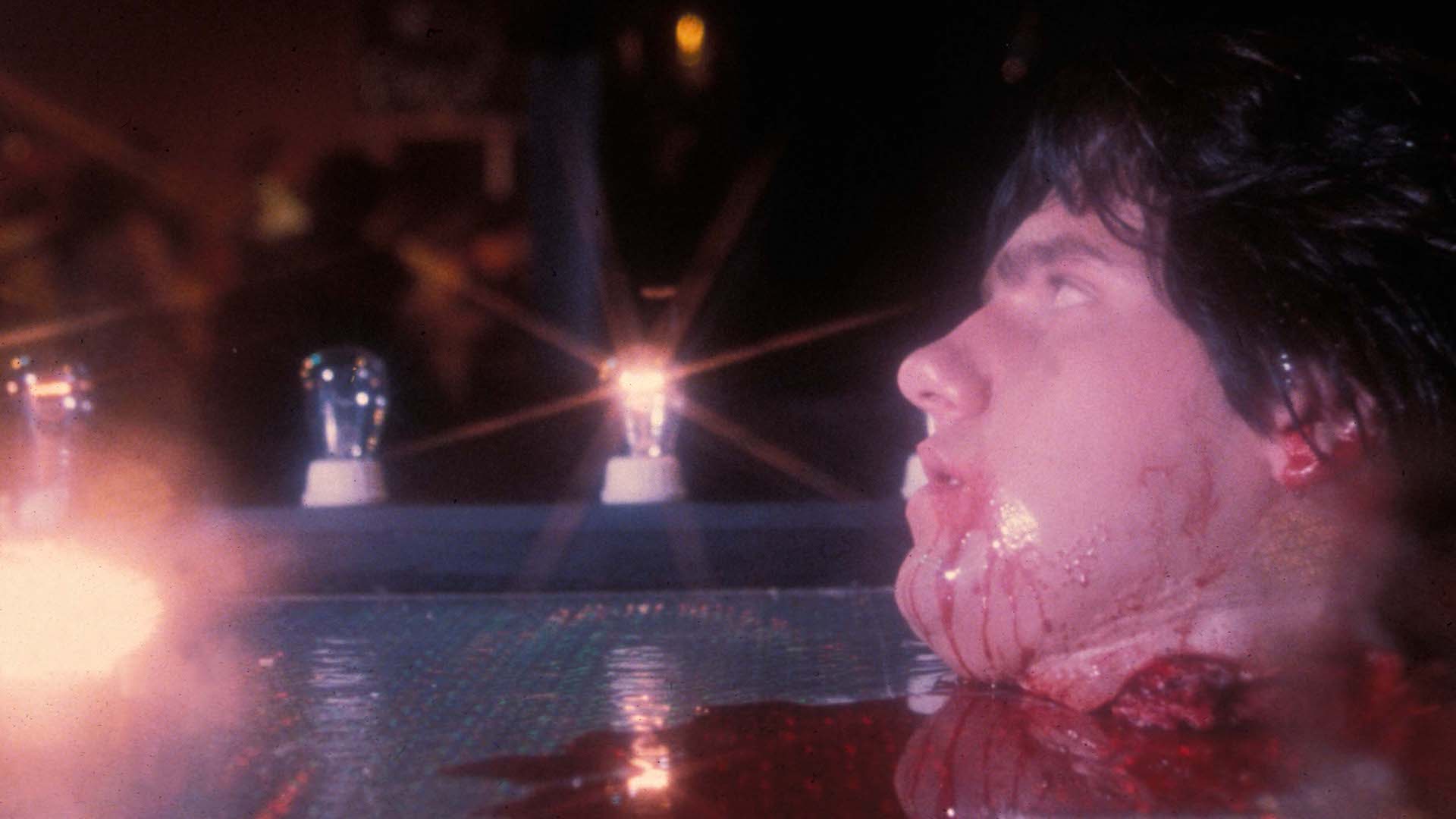 Curtis, daughter of Psycho star Janet Leigh, may have been cast in Prom Night for financial reasons (see also: Terror Train, released in October 1980), but she really does elevate the film's I Know What You Did Last Summer-esque plot, which centers on a masked figure taking revenge on a group of guilty teens. It helps that she's playing the opposite of her brave, yet bookish Halloween character, stepping into the spotlight to play popular girl and probable prom queen Kim. But she truly stands out, even when she's playing opposite known scenery chewer Leslie Nielsen (who had just made it big again earlier that summer with Airplane!). Managing to turn even a strange, music-less dance scene into a campy delight, it's no wonder she received one of the film's two Genie Award nominations the following year.
Prom Night's soundtrack is the film's other true star, amping up the camp even further. While many other slashers of the 80s strictly relied on serious synth scores, in the world of Prom Night, characters are also stalked and killed between disco beats. It sounds goofy on paper, but the juxtaposition between the gore and the groove gives the climax sort of an eerie, otherworldly quality that makes it feel more like a late 70s exploitation pic than a groundbreaking slice of homegrown horror. Setting chilling scenes to popular music would, of course, become even more of a genre staple over time (see: Silence of the Lambs and American Psycho, and more recently, Us).
Even if you're not a fan of Curtis's performance or songs like "Prom Night", there's no denying the film's effect on the horror scene, especially in Canada. Had Prom Night not done well at the box office when it debuted, it's doubtful we would have seen wide releases for My Bloody Valentine (produced by Cinepix in the fall of 1980 for release in early 1981) and Happy Birthday to Me (another Cinepix production, released in May 1981). We most certainly wouldn't have the supremely underrated, supernaturally sexual sequel Hello Mary Lou: Prom Night II.
While actual prom season may conjure up nightmarish high school memories for some, Prom Night, the film, is worth revisiting. Sure, it's not the queen of Canadian slashers (that would, of course be, Black Christmas (1974), which is getting yet another remake), but it is definitely a worthy contender for any weekend horror marathon, whether at a rundown drive-in or in a dimly-lit living room.
Stream Prom Night (1980) this July on Hollywood Suite On Demand and HSGO!
Find the next playtimes for Prom Night (1980) on The Hollywood Suite 80s Movies channel.