New in May on Hollywood Suite!
Check out these 19 great movies that are new in May on Hollywood Suite!
The Virginian (2014). This gritty re-imagining of the classic 1902 Western story places country music star Trace Adkins as its stoic lead reckoning with a life of violence. Ron Perlman and Canadian country music icon George Canyon co-star. Premieres May 2.
The Entertainer (1960). Director Tony Richardson re-teams with Look Back In Anger playwright John Osborne for another incisive social commentary in this Laurence Olivier-starring recollection of the decline of the music hall in Britain. The play itself was written at the request of Olivier and the film earned him a Best Actor Oscar nomination. Premieres May 5. Available On Demand and on Hollywood Suite GO all month.
The Company of Wolves (1984). Visionary director Neil Jordan made his name on the international scene with this film that recasts the traditional Red Riding Hood story as an anthology of decadent, psychosexual horror tales. Adapted by Angela Carter from her own original story, the film is best remembered nowadays for its feminist themes and disturbing special effects. Premieres May 5. Available On Demand and on Hollywood Suite GO all month.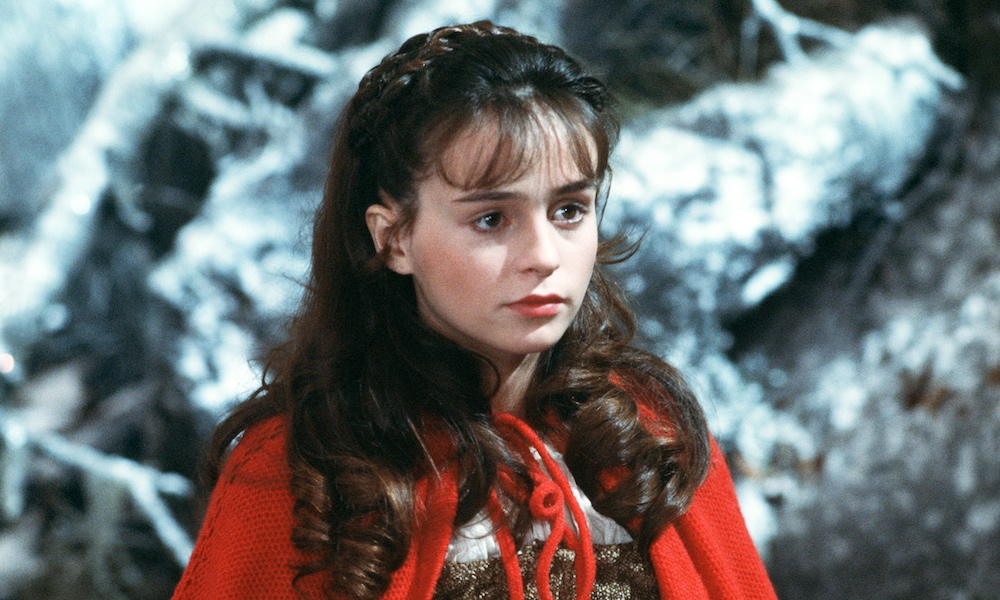 Shallow Grave (1994). This hit debut immediately cemented director Danny Boyle, his frequent screenwriting collaborator John Hodge and star Ewan McGregor as ones to watch. A darkly comedic tale of three roommates spiralling out of control, it made a huge impact internationally and helped in revitalizing interest in the UK film industry throughout the 90s. Premieres May 5. Available On Demand and on Hollywood Suite GO all month.
How Heavy This Hammer (2015). This second film from director Kazik Radwanski announces a bold and unique vision in Canadian cinema. A festival favourite, the film takes a laser-focus to its character drama following family man Erwin and shows a view of Canada rarely seen on film. Premieres May 9.
Under the Cherry Moon (1986). Prince's directorial debut, and follow-up to the megahit Purple Rain, wasn't what audiences at the time expected, but the black and white farce about romantic grifters has The Purple One's fingerprints all over it. It also holds the unique distinction of being Kristin Scott Thomas's first feature film role as their wealthy target. Premieres May 11.
Ed & His Dead Mother (1993). This lunatic cult favourite follows a trend of off-the-wall high concept comedies in the early 90s. Steve Buscemi stars as the titular Ed who's gotten a bit in over his head when his recently resurrected dead mother stars causing all sorts of comedic chaos. Premieres May 12. Available On Demand and on Hollywood Suite GO all month.
Foxfire (2012). Palme D'or winning French director Laurent Canet turns his attention to America in this adaptation of the classic Joyce Carol Oates girl gang novel. While the film had been adapted just six years earlier with Angelina Jolie appearing in it, this adaptation is considered more true to Oates's book and a better depiction of the realities it portrays. Premieres May 16.
Get Carter (1971). This Michael Caine revenge classic was originally rated X for what was considered its boundary-pushing violence and nudity. Though briefly written off as popcorn gangster cinema, the presence of star Michael Caine and public admirers like Stanley Kubrick has elevated this to be one of the most beloved classics in the British Canon. Premieres May 18.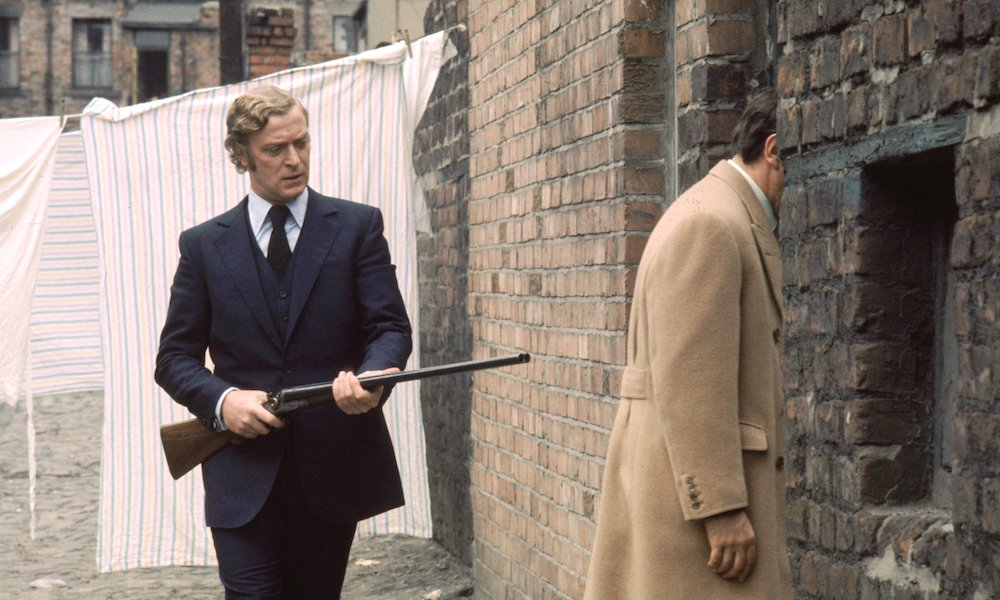 Tropic Thunder (2008). A button-pushing satire of Hollywood hubris, Ben Stiller's Tropic Thunder connected with audiences and became one of the highest-grossing comedies of the year. The biggest surprise though was a controversial Best Supporting Actor Oscar nomination for Robert Downey Jr. who plays the majority of his role in blackface. Premieres May 18. Available On Demand and on Hollywood Suite GO all month.
The Fly II (1989). Upon its release, this Eric Stoltz-lead sequel was knocked for being a more traditional monster movie than David Cronenberg's emotional, operatic original. With time it has found many fans, especially in those who love the work of Oscar-winning makeup and special effects artist Chris Walas who steps behind the camera to direct as well as create the many disturbing creatures. Premieres May 18.
All the Right Moves (1983). 1983 was a massive coming out year for Tom Cruise with roles in The Outsiders, Losing It, Risky Business and the lead in this often-overlooked football drama. Its story of a talented youth trying to escape a failing steel town was overshadowed that year by a similar movie with a quite different talent: Flashdance. Premieres May 19.
Pushing Tin (1999). This air-traffic controller comedy is an unusual example of the kind of breadth of mid-budget stories that could be told in the 90s. When making the film, director Mike Newell could never have known that its biggest marketing asset would be Angelina Jolie and Billy Bob Thornton who fell in love on set and whose whirlwind romance captured the tabloid imagination. Premieres May 19. Available On Demand and on Hollywood Suite GO all month.
The Young Victoria (2009). An unexpected follow-up from Quebec director Jean-Marc Vallée's crossover hit C.R.A.Z.Y., this movie nonetheless cemented his english-language career and made a leading lady out of Emily Blunt. The movie's exploration of Queen Victoria's first love is a great example of Vallée's talent for stunning visuals and subtly unexpected drama he'd bring to Wild, Dallas Buyer's Club and Big Little Lies. Premieres May 20.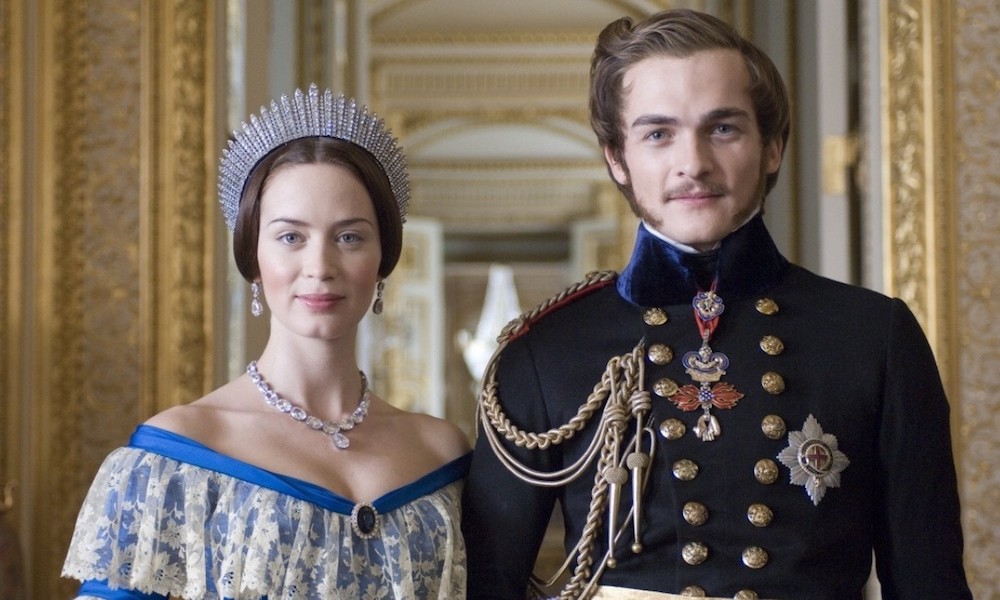 Teen Lust (2014). A witty mix of horror and teen sexy comedy, this movie has the ingenious premise of a virgin sacrifice struggling to lose his v-card so his parents won't sacrifice him to a satanic cult.  80s movie fans will love the especially hilarious turn by Princess Bride star Cary Elwes as the wacky cult leader. Premieres May 24.
Freebie and The Bean (1974). A movie that's often forgotten for its impact, this Alan Arkin/James Caan action-comedy arguably kickstarted the buddy cop genre that would grow to dominate the 80s. The movie also continued a streak of action films set in San Francisco starting with Bullitt (1968) and Dirty Harry (1971). Premieres May 25.
Welcome Home Roxy Carmichael (1990). Winona Ryder completists won't want to miss this story of a small town rebel who doesn't quite fit in. For fans of 90s tearjerkers, screenwriter Karen Leigh Hopkins went on to pen 1998 classic Stepmom. Premieres May 25.
Planet of The Apes (2001). In development hell since 1988 when it was meant to star Arnold Schwarzenegger, it's a real achievement this Tim Burton reboot of the Planet of The Apes franchise was made at all. Though critically lambasted, it really represents the pinnacle of prosthetic makeup effects and its dominance at the box office kept studios interested enough in the franchise to re-reboot it with Rise of the Planet of the Apes (2011). Premieres May 26.
Tom Jones (1963). This Best Picture-winning adaptation of Henry Fielding's 18th century comedy is anything but a stuffy costume drama. It's bawdy, libertine sensibilities suited the swinging 60s and Albert Finney's charm, along with Tony Richardson's unique directorial style, brought a fresh in-your-face style to the comedy that connected with audiences young and old and made this a runaway success at the box office as well. Premieres May 26. Available On Demand and on Hollywood Suite GO all month.