New in April on Hollywood Suite!
Silent Legend: The Mack Sennett Story (2016). A documentary look at the under-told story of silent comedy super-producer Mack Sennett. The Canadian-born producer and his Keystone Studios were responsible for establishing the careers of comedians like Harold Lloyd, W.C. Fields and Charlie Chaplin and this movie shows the full scope of his impact on Hollywood history. Premieres April 2.
Inescapable (2012). Alexander Siddig (Star Trek: Deep Space Nine, Game of Thrones) stars as a father with a mysterious past who must find his daughter who has disappeared amid the shifting politics of modern-day Damascus. A mix of classic thriller and deeper political examination, this film tries to elevate beyond a simple riff on Taken. Premieres April 4.
All of Me (1983). Carl Reiner directs one of the wildest high-concept comedies of the 1980s with Lily Tomlin and Steve Martin literally sharing a body when her soul gets transferred into him. It's truly amazing how well the concept works since the mix of Martin's physical humour and Tomlin's caustic wit is the best of both performers, earning them both Golden Globe nominations.  Premieres April 6.
Cet Obscur Objet Du Desir (1977). Surrealist master Luis Buñuel's final film examines the fraught love affair between a Frenchman and an impoverished Spanish dancer. Told through a series of twisting flashbacks, this film is notable for casting both Carole Bouquet and Angela Molina as the same character to provide two different interpretations of the same woman, and different lenses on the affair. Premieres April 6.
Twin Peaks: Fire Walk With Me (1992). At the time of its release, many casual fans of the hit TV show Twin Peaks were disappointed that David Lynch's film follow-up raised more questions than it answered. With time though, Twin Peaks: Fire Walk With Me has been re-evaluated as a dreamlike dissection of the violence and mystery surrounding its TV counterpart and has become both an indelible part of Lynch's canon and a integral part of the continuing Twin Peaks mythology. Premieres April 7.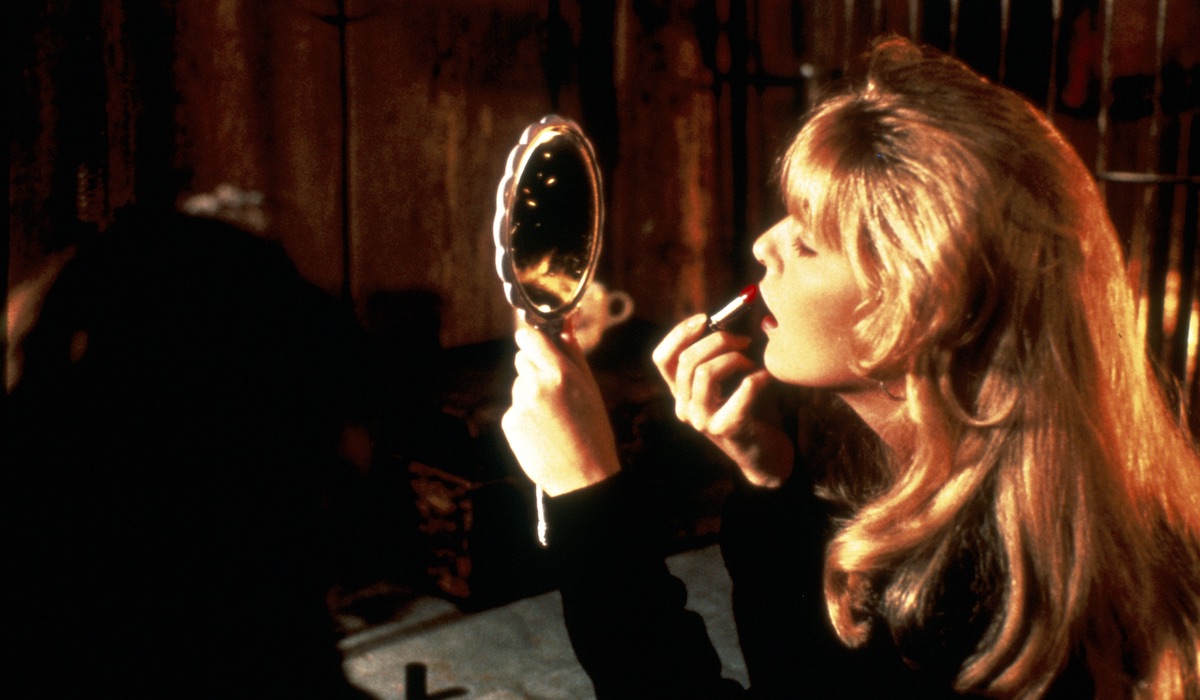 Lost Heroes (2014). What is the place of the superhero in Canadian culture? This documentary from Will Pascoe examines the forgotten superheroes of the Canadian golden age and questions the place they might have in modern culture. Premieres April 9.
The Hill (1965). An overlooked gem for both director Sidney Lumet and star Sean Connery, this tale of brutality in a military prison is a fascinating examination of military service and the corrupting force of power. Sean Connery used this project as a way to get out of his James Bond typecasting, and his powerful performance, shot through Lumet's distorted wide-angle lenses, highlights Connery's talents as an actor. Premieres April 12.
Dead Man (1995). This psychedelic western lead by Johnny Depp is cited by many fans as the best of 90s indie darling Jim Jarmusch's films. Noted for its ability to unpack western myths, especially the role of indigenous people in the stories, this movie also features a final performance of Western hero Robert Mitchum. Premieres April 13.
The Medusa Touch (1978). Can one man cause natural disasters with HIS MIND!?!? Part of the psychic-obsessed 70s canon, this film capitalized on the comeback of its star Richard Burton. Premieres April 13.
Stephen King's Cat's Eye (1985). A real treat from the golden age of Stephen King, Cat's Eye delivers three tales of terror following a curious cat. adapted for the screen by King himself, his fans should keep their eyes open for lots of fun easter egg references to movies like Cujo, The Dead Zone and Christine throughout the film. Premieres April 13.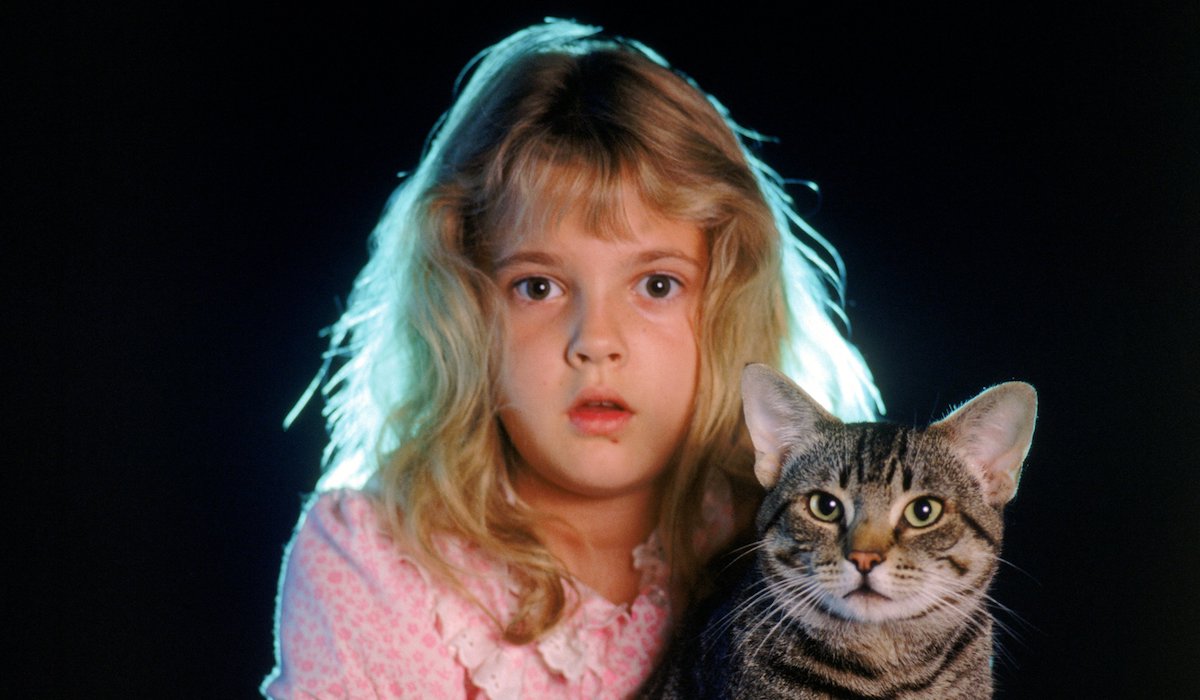 Barbarosa (1981). A young cowboy (Gary Busey) teams up with an infamous bandito (Willie Nelson) as they run from the law. This western marked the American debut of Australian director Fred Schepisi who'd go on to have hits with Roxanne (1987), Mr.Baseball (1992) and Six Degrees of Separation (1993). Premieres April 14.
Last Chance Harvey (2008). When a man loses his job and his chance to walk his daughter down the aisle on the same day, an unlikely attraction to a stranger he meets at a bar might turn things around. This movie was born partially out of Emma Thompson and Dustin Hoffman's eagerness to work together again after Stranger Than Fiction (2006). Premieres April 15.
Cabotins (2010). This comedy from director Alain Desrochers follows a down-on-his-luck former comedian who's forced to reunite his old comedy troupe to save himself from debt. Set in the late 80s, this film is not only a comedy treat but a tribute to the music halls and variety show culture of Quebec. Premieres April 17.
Daydream Nation (2010). If you like a good coming-of-age story, this dark and stylish take from Michael Goldbach might be for you. Anchored by a powerful performance from Kat Dennings, the movie also features the talents of Josh Lucas, Andie MacDowell and Reece Thompson. Premieres April 18.
Breaking the Waves (1996). Breaking the Waves remains one of the most critically acclaimed of Danish director Lars Von Trier's films, winning him the Grand Prix at the 1996 Cannes Film Festival and marking his first feature made utilizing many ideals of his Dogme '95 movement. This shocking religious parable links the erotic and the divine and made a stunning debut for actress Emily Watson as the strange and troubled lead. Premieres April 21.
The Bucket List (2007). Rob Reiner returns to his feel good comedy roots with this tale of two terminally ill friends who head on a road trip to get the most out of their lives. Jack Nicholson and Morgan Freeman are the perfect comedic duothrust from one crazy situation to the next in this audience favourite. Premieres April 21.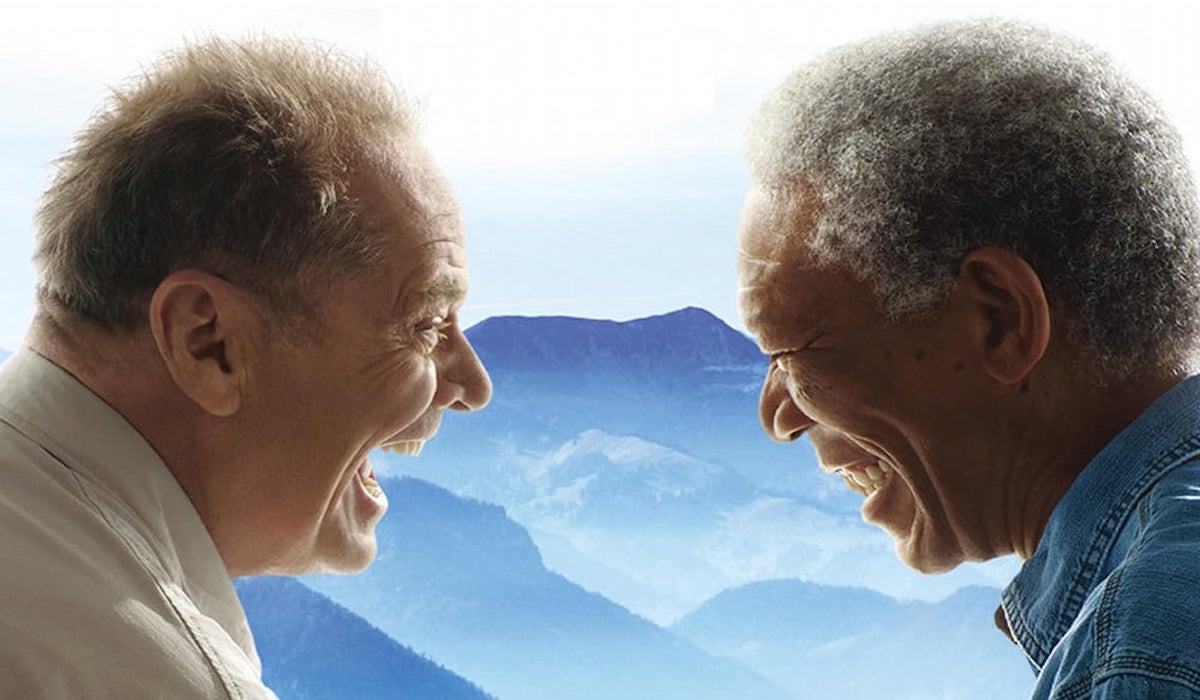 The Man in the Iron Mask (1977). Though there are many adaptations of this Alexandre Dumas classic, Director Mike Newell's 1977 take is remembered for its cast of British greats. Richard Chamberlain takes the dual role as Phillipe/Louis alongside greats like Patrick McGoohan, Louis Jourdan, Ian Holm and Ralph Richardson. Premieres April 21.
Johnny Dangerously (1984). Eighties comedy staple Amy Heckerling offers up one of the wildest movies of her career with this gangster spoof starring Michael Keaton. If you're into movies like Airplane! and The Naked Gun you'll love the wild gags on display here. Premieres April 21.
An Inconvenient Truth (2006). Former US Vice President Al Gore presents this dramatized lecture on the potential dangers of global warming and what we can do to stop it. A stirring call to action, this two-time Oscar winning film feels more urgent than ever. Premieres April 22.
Ice Station Zebra (1968). A staple of 60s action filmmaking, this tale of a North Pole invasion was rightfully Oscar nominated for its boundary-pushing visuals and effects. The action is only outshone by its all-star cast of butt kicking heroes: Rock Hudson, Patrick McGoohan and Jim Brown. Premieres April 26.
Pink Cadillac (1989). Clint Eastwood made a play to return to his Any Which Way But Loose action-comedy days with this 1989 chase movie co-starring Bernadette Peters. This was the third and final feature directed by Clint's long-time stunt collaborator Buddy Van Horn, so keep an eye out for the elaborate action sequences along the way. Premieres April 27.
Gran Torino (2008). Clint Eastwood steps once again into the gruff, gun-toting mode he's known for with this Detroit-set culture clash which turns its lens to the often underrepresented Hmong community. The movie is also a real family affair, featuring an early on-screen role for Scott Eastwood and a soundtrack featuring songs from Kyle Eastwood. Premieres April 28.
Enchanted April (1991). This adaptation of Elizabeth von Arnim's 1922 novel follows four women from different backgrounds as they connect on an Italian holiday. The film earned three Oscar nominations for its script, period costumes and supporting actress Joan Plowright. Premieres April 29.