Why Jean-Pierre Melville should be your new cinematic obsession
Jean-Pierre Melville may not be a household name in North America, but his influence as a film director was felt in the French New Wave and beyond. With his final film Un Flic (1972) coming to Hollywood suite, we thought we'd give you a few reason you might want to make him your new cinematic obsession.
Jean-Pierre Melville was a master of the crime genre
Melville is best known for his hard-boiled crime dramas like Bob Le Flambeur (1956) and Le Samouraï (1967), and for good reason. They blend typical genre thrills, brilliant stylistic flourishes and memorable characters. Melville built on classic noir tropes, but lent the genre a modern feel – modern enough you'll recognize his influence even in gangster movies of today. Un Flic was his final statement on the genre and gave him a chance to turn his gaze toward the obsessive mind of a cop trailing a criminal.

Jean-Pierre Melville's movies feel real
Melville was always quick to point out his films were meant to be dreamlike fantasies, but there was something in his technique that makes them feel, especially nowadays, like a documentary peek into the past. He often shot on location, frequently using natural light, and many of his films highlight specific neighbourhoods in Paris and throughout France. On top of that, his plots often dealt with the mundane realities of crime and law, as well as the small things that can make a perfect plan spin out of control. Melville spent World War II in the Resistance and frequently drew on that experience to build his compelling stories from a place of truth.

Jean-Pierre Melville was a master behind the camera
Melville wasn't just influenced by the criminal plots of classic film, he also revelled in the beautifully moving camera from the best of the studio era. Every shot is brilliantly designed and meaningful in his movies, and allows a stillness and silence that still feels urgent. At times, Melville shares the film DNA of Japanese masters like Ozu and Kurosawa – camera, actor and director working together quietly to make the biggest impact. One of the fascinating parts of Un Flic is how the weather, especially the rain, has such a place of prominence that it practically becomes its own character.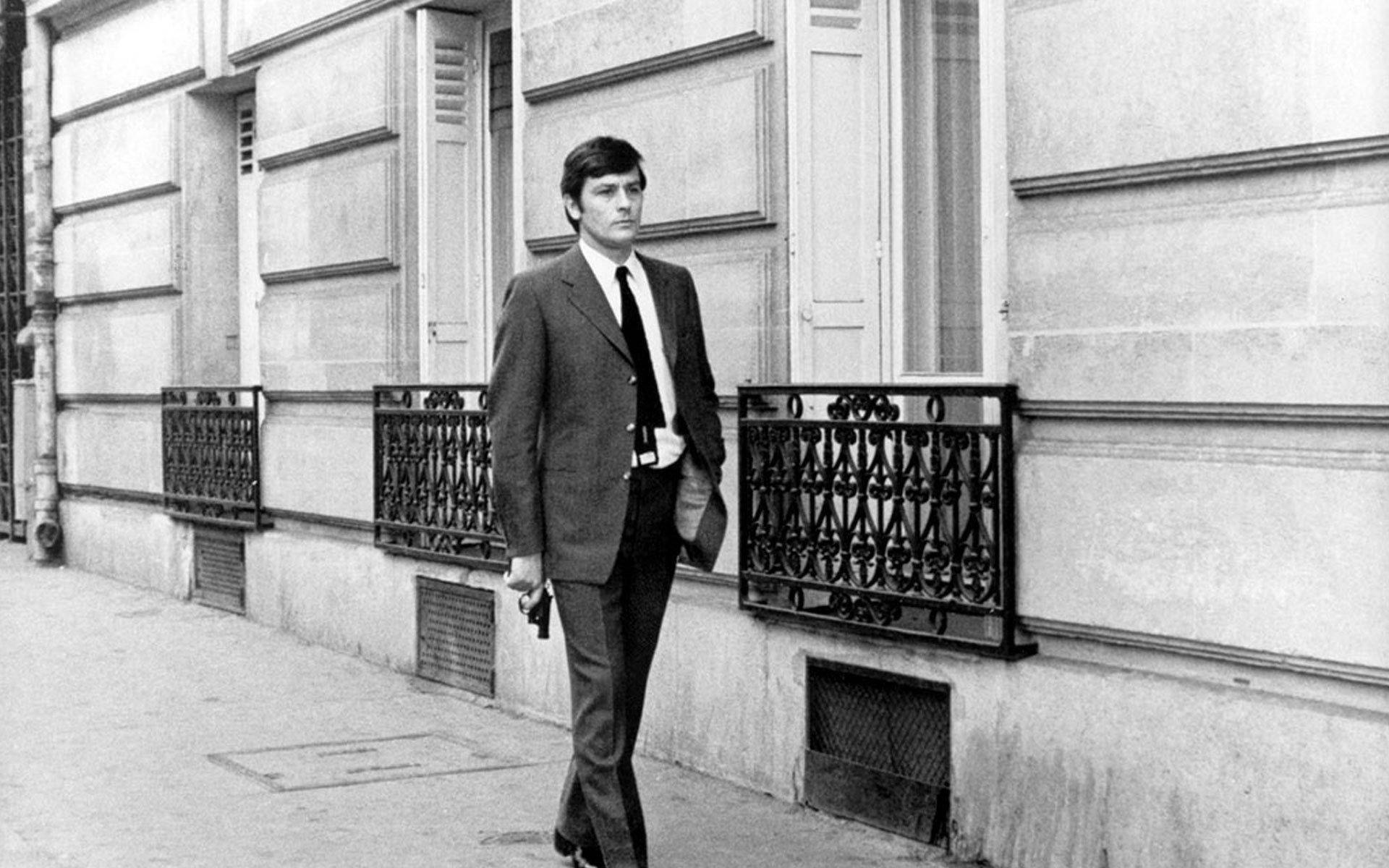 Jean-Pierre Melville worked with France's biggest actors
Melville's films are not just showcases for his directing, but also a window into the performances of some of France's greatest mid-century actors. Jean-Paul Belmondo, Emmanuelle Riva, Serge Reggiani, Simone Signoret, Yves Montand and Catherine Deneuve all turned in some of their most iconic performances under his watchful eye. And it's impossible to forget his multi-film work with steely cypher Alain Delon, who returned from a so-so stint in Hollywood to French superstardom thanks to Le Samouraï. One of the main joys of Un Flic is watching Delon switch from criminal to cop and seeing how Melville stretched one of his best utilized performers even further.

Jean-Pierre Melville inspired some of your favourite films
Jean-Pierre Melville's work is cited as a major inspiration for the French New Wave, catching the eye of Jean-Luc Godard with his handheld camera and on-location shooting. Melville is often named by Godard as the reason for some of his radical cinematic choices and he was repaid with a cameo in Breathless (1960). Melville's reach extends beyond France though, with his silent criminals who live by a code inspiring everyone from John Woo to Jim Jarmusch to Nicolas Winding Refn. Being equal parts realist, stylist, dreamer and technician means that Jean-Pierre Melville's work touches and inspires artists in different ways, and his influence is still felt in the crime genre and beyond.