Canadian Connections: Heavy Metal
When MTV launched at midnight August 1, 1981 with The Buggles' "Video Killed the Radio Star," it made a bold, prescient statement about the role it would play in shaping the culture of the next decade. Canada's own MuchMusic was still a few years away, but by the end of the week, our country dropped its own significant contribution to the musical culture of the 1980s: Heavy Metal.
Adapted from the science fiction and fantasy comics magazine of the same name, Heavy Metal contributed to the boom in "adult" animation lead by movies like Ralph Bakshi's Fritz The Cat and his 1978 adaptation of Lord of The Rings. Heavy Metal director Gerald Potterton had worked on live action and animated films for the National Film Board of Canada, and contributed to Sesame Street and The Beatles' Yellow Submarine, before being tapped by Canadian producer Ivan Reitman to lead a diverse group of inspired, artistic animation houses that were commissioned to work on each of Heavy Metal's 10 segments.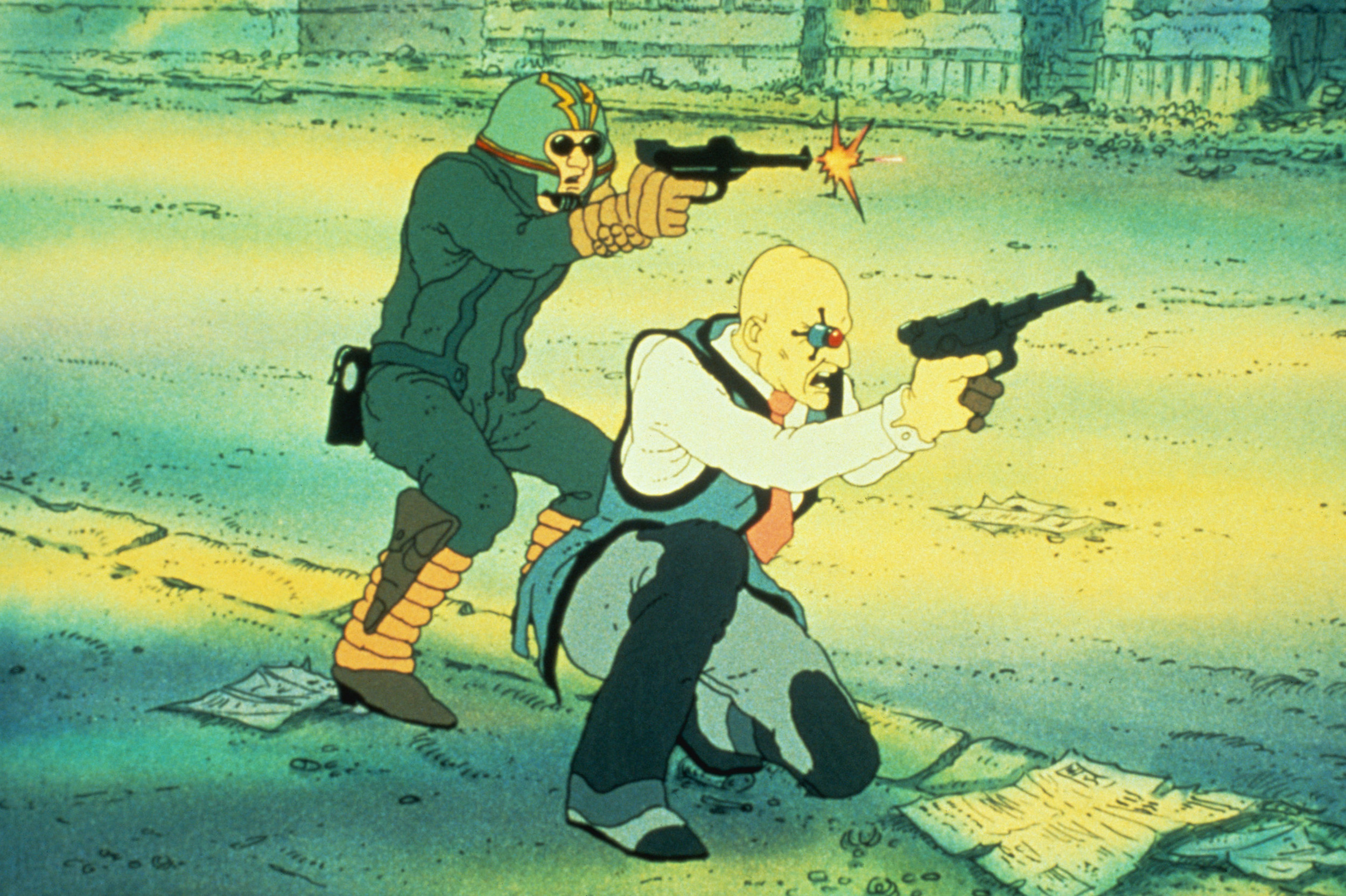 Reitman called in many of his famous comedian friends from the recent hit show SCTV to provide voices for the film, including fellow Canadians John Candy and Eugene Levy. He even got more serious Canadian names like King of Kensington's Al Waxman and stage (and future Road To Avonlea) legend Jackie Burroughs to participate.
Like Saturday Night Fever before it, and Wayne's World after, Heavy Metal is an excellent time capsule of popular music at the time of its release. Devo, Journey, Blue Oyster Cult, Cheap Trick and Black Sabbath anchor the soundtrack – which is surprisingly light on heavy metal. The soundtrack reached #12 on the billboard charts and arguably did better than the movie, which had middling critical acclaim and quickly left the top 10 at the box office.
The soundtrack also helped the movie's cult status. The rights to so many massive hit songs kept the movie off of VHS until 1996, forcing it to play as a midnight movie and second-run feature that got fans coming back again and again, as well as making new fans of the record even more interested in the hard-to-find movie that inspired it.