Finding Vivian Maier… and then losing her again
Paradoxical, bold, mysterious, and intensely private, Vivian Maier (1926-2009) was an artist of the highest calibre, yet at the time of her death, less than a decade ago, she was unknown. She was not a struggling artist like Vincent Van Gogh, who sold paintings for pennies before his own death brought master status; Maier was a covert artist, and self-confessed "spy." A street photographer who shot over 150,000 negatives from the 1940s to the 1970s, she never once attempted to exhibit or sell her works. More perplexing, she refused to show anyone her photographs – even those few people close to her.
The posthumous publication of her work, which is steeped in controversy, endless legal battles, and puzzling twists and turns, is one of the major art discoveries of the 21st century. It all started when a box of unlabelled photographic negatives was auctioned off by a storage facility after its owner – Maier – failed to make payments. Those negatives (30,000 or so, with 100,000 more discovered soon after) were brought to light by their purchaser via an account on the website Flickr. What ensued was one of the most monumental and accelerated emergences of an artistic icon in photography's history – as well as an absorbing, somewhat unsolvable mystery surrounding Maier's motivations.
A recurrent interest piece for news networks and blogs, the "discovery" of Vivian Maier plays out thusly: an heirless nanny working in Chicago and New York produced over 150,000 negatives utilizing a then-vintage Rolliflex camera. She never exhibited them. She never attempted to sell them. She instead hoarded the images, storing them in her various employers' garages and attics, never showing anyone the fruits of her labour. It would turn out that those fruits were of remarkable quality. Maier had a "photographic eye," and adept talent.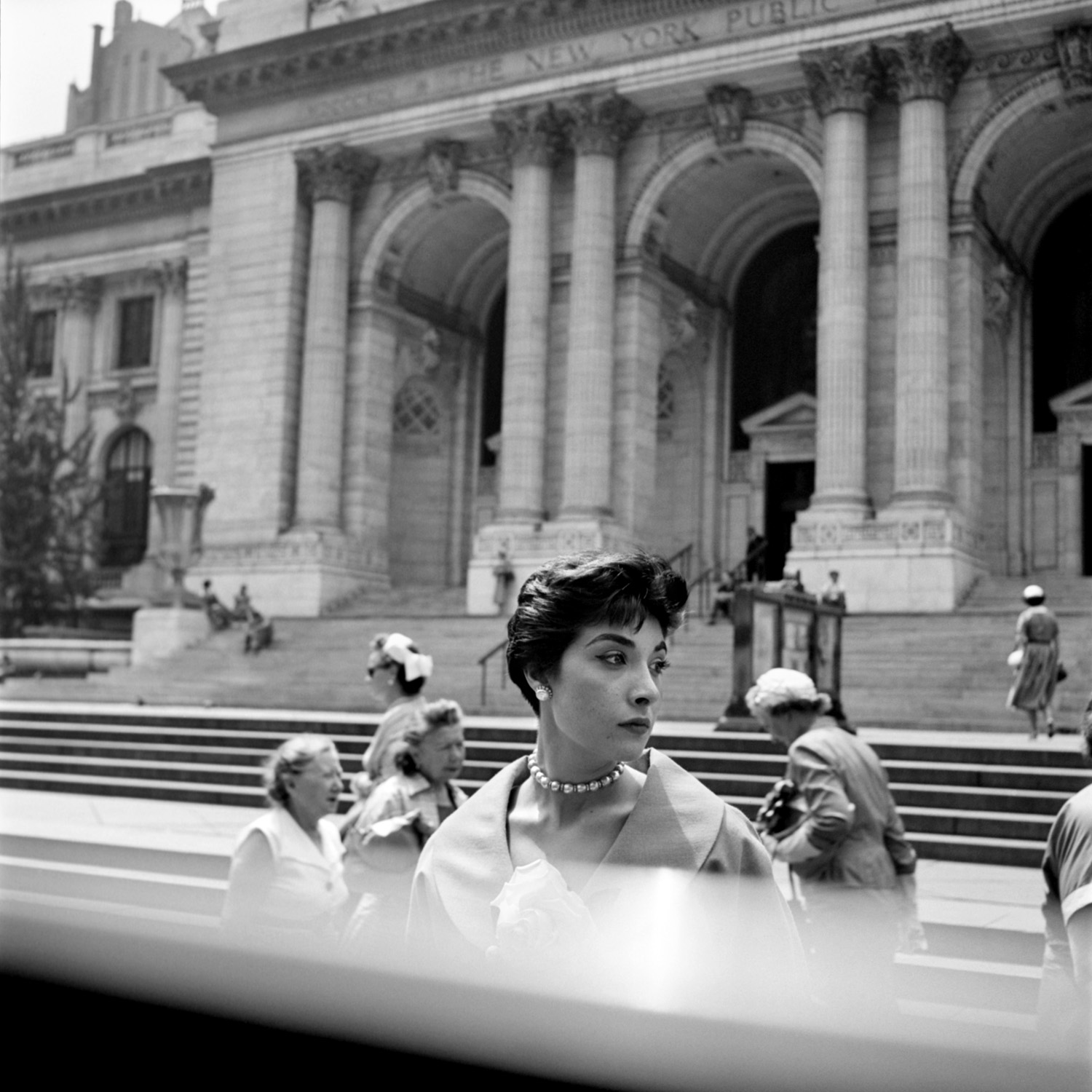 An outsider artist of sorts, her work is comparable to street photographers immortalized in the pantheon of photographic history – Robert Frank, Helen Levitt and Diane Arbus, for example. At the height of the civil rights movement, what Maier's obsessive practice captured was mid-century America, when it was on the verge of societal rupture. Much like her French predecessor Eugène Atget, who documented Old Paris at the turn of the century when it was threatened by modernization, Maier captured cities in the midst of transition. Was she aware of these artists? At the time Maier was photographing, photography was not the established art form that is today. It would take decades for photography to actively entrench itself in art history. It is unlikely that Maier viewed her photographs as art – they were something else for her.
There are at least some known facts about Maier. She was born in New York in 1926. Her mother was French, and after Maier's father took off she lived for some time in a small French village. With a fake French accent and falsified backstory, she became a live-in nanny in Chicago and later New York caring for children, or in some cases the elderly. The children in her stewardship would serve as witnesses to her art form, as well as, in many cases, the subjects of her stunning photography (and home movies). They tell stories of Ms. Maier dragging them to the roughest neighbourhoods of Chicago and New York, intrusively asking the disenfranchised for a photograph. And like her contemporary Weegee – the infamous street photographer and photojournalist who captured the frenzied violence of New York crime scenes – Maier was attracted to the abject, perhaps less out of morbidity and more a result of a kinship with those living on the fringes of society.
That being said, she was also drawn to the beauty of the female form ­– her photograph of an elegant woman standing on the steps of the New York Public Library could be straight out of the pages of Vogue, if not for a discernible loneliness present in the photograph. Maier's photograph of a young girl framed by a car window is remarkable for its intimacy. It, like many of her photographs, illustrates how close she could get to her subjects. There was something about her – despite her aloofness, and her bizarre personage perfected by a fake French accent – Maier could draw her subjects in. The thrill of this may account for Maier's practise.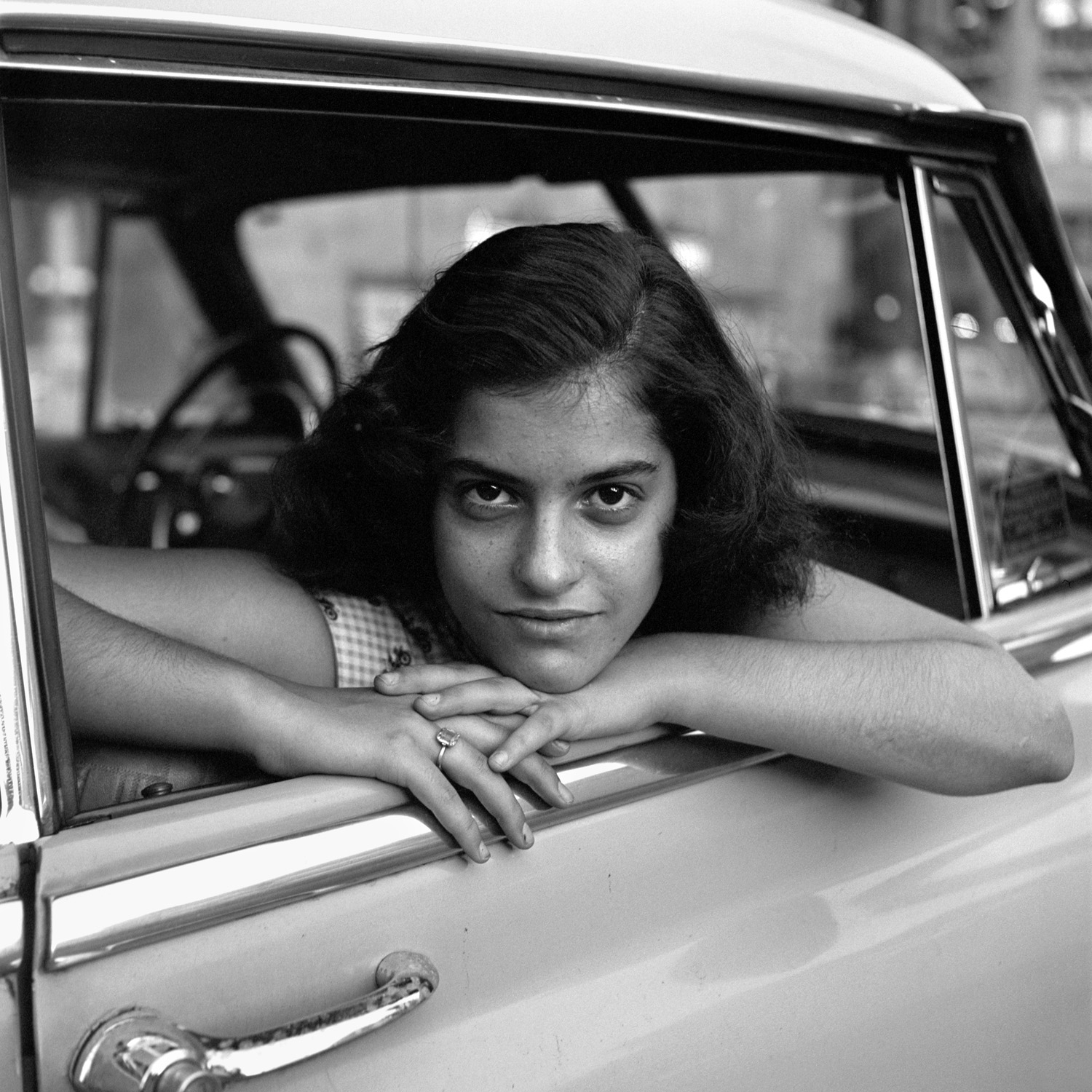 Without many friends or family, Maier communicated through the act of capturing the ephemeral moments in others' lives. It was more the act of pointing and shooting than subsequent reflection on the image that mattered most to Maier. Her countless self-portraits point to this. To obsessively photograph the way Maier did is even more remarkable given how many of her negatives remained and (remain to this day) unprinted. Maier was, by all accounts, an unrepentant hoarder: newspapers, junk she found on the street and in dumpsters, and undeveloped film were among the items in her storage locker.
It was the co-director of the documentary, real estate agent John Maloof, who, for some $300 US, acquired the first batch of negatives in that storage locker auction. He began the process of "finding" Vivian Maier, systematically scanning her negatives by the thousands and discovering a remarkable beauty that not even their maker had laid eyes on. But was this really a discovery? At the time of Maloof's lucky purchase in 2007, Maier was still alive – something the documentary somewhat elides. It was only after her death in 2009 that an aggressive campaign was launched by Maloof and his gallerist colleagues to have Maier's work included in the canon of photographic history.
While some may champion Maloof for the discovery, and his dedication in elevating Maier's work, the years since the documentary's release have seen a number of allegations and lawsuits launched at the director. Maier's heir, a distant cousin in France, should, according to the law, own the copyright to Maier's photographs. Maloof, who has profited immensely from the sale of prints made from the negatives that he acquired, is in the wrong according to artist's legal rights. The documentary features Maloof almost nervously explaining his actions, yet doesn't delve much into the controversy. Ironically, the more famous he makes Maier's work, the more he stands to lose. The lawsuits resulting from Maier's somewhat posthumous discovery could, by many accounts, shake up the art world with their precedent.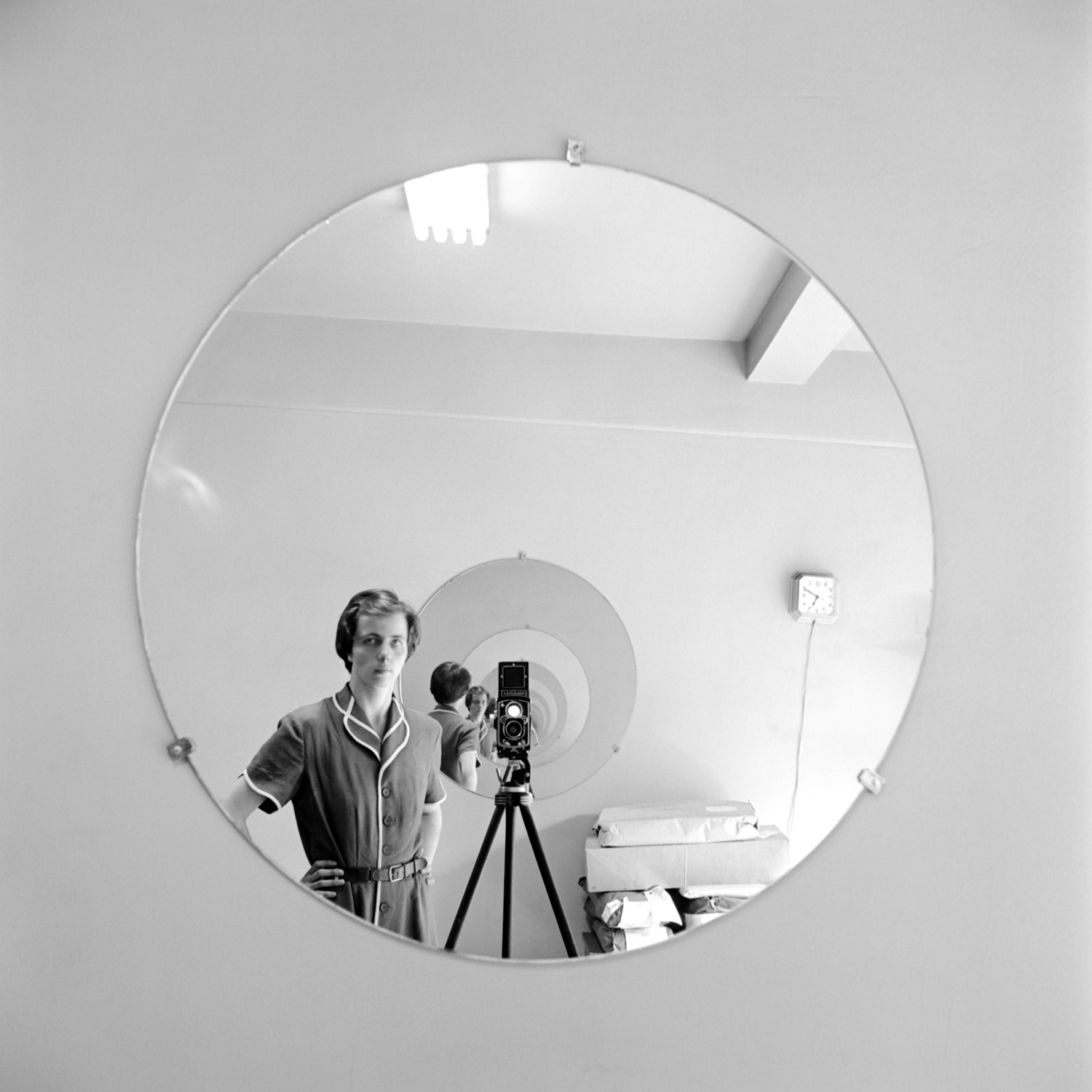 Since the documentary's success on the festival circuit, the name Vivian Maier has transcended the art history circle to become strikingly household. Most recently, her photographs and unique fashion sensibility (described by some as "Soviet factory worker" realness) inspired a pre-Fall 2017 ready-to-wear collection from Akris. What would Maier think of her photographs printed on fine silks and displayed in windows along Manhattan's Fifth Avenue? A woman who died alone, destitute and in obscurity, after a lifetime of fabricated truths, going to great lengths to keep the details of her origins and obsession a secret – that we know, value, and covet her life's work raises the question, as the documentary's interviewer asks: would she have wanted this?
The story of Vivian Maier is in many ways tragic. Several of her former employers and their children claim she battled with mental illness. When Maloof was rummaging through her belongings in 2007, Maier, like many of the subjects she photographed, spent her days alone on a park bench. With no income, two of the children she once cared for, now grown, paid for her desperate living. She died without her treasured negatives in her possession. One can only hope, in the midst of mass admiration of her astounding talent, that she would have appreciated the thought. And while the documentary may be titled Finding Vivian Maier, in truth the woman behind this work can never be found ­– most likely what she had always intended.