Something Special: The Comedic Trio of Douglas, Turner and DeVito
Catch a triple bill of The War of The Roses, Romancing The Stone and The Jewel of The Nile Saturday, February 25 at 9pm Et on Hollywood Suite 80s Movies!
Actors who have definitive comedic styles tend to find that voice somewhere, and you can often look to a movie or series of movies that lead them in the perfect direction. For Michael Douglas, Kathleen Turner and Danny DeVito, much of the sense of humour that made them household names came from three hit films of the 1980s: Romancing The Stone, The Jewel of The Nile and The War of The Roses.
1984's Romancing The Stone was a surprise hit when it came out. It had a legendarily bad screening for executives who thought it would flop so hard they pre-fired Robert Zemeckis from his next film Cocoon. It really needed the extra push from star and producer Michael Douglas who had known it would be a hit script from minute one. Douglas was an Oscar-winning producer for his work on One Flew Over the Cuckoo's Nest, but was untested as a lead, not yet starring in his defining roles in the steamy Fatal Attraction and as the epitome of 80s sleaze in Wall Street. He made two wise moves in casting DeVito, a former roommate whose career he'd made in Cuckoo's Nest and who was hot off the sitcom Taxi, and former gymnast Kathleen Turner who was best known for her sexy role in Body Heat, not exactly a comedy.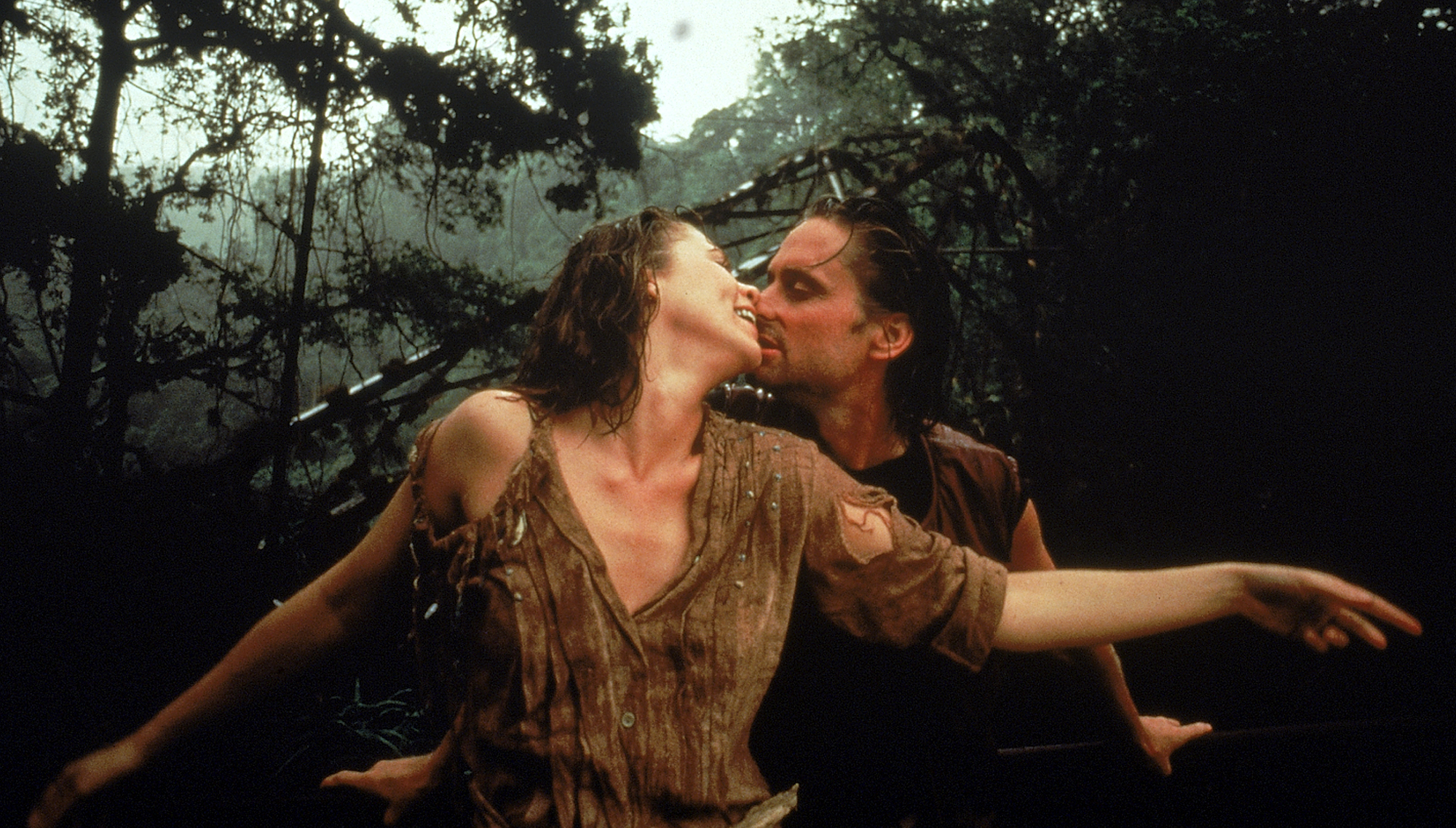 Of course, Romancing The Stone turned out to be a massive hit. It was one of the top films in a year that also featured Indiana Jones, Gremlins, Ghostbusters and The Terminator. Though it was dubbed by some critics as a Raiders of the Lost Ark ripoff, the comedy struck a chord, and the sexy chemistry between the leads was palpable (and lead to an offscreen affair Turner has dealt with in detail in her books).
Its sequel Jewel of The Nile doesn't quite capture lighting in a bottle again. Robert Zemeckis had used Romancing's success to move on to his dream project Back To The Future, screenwriter Diane Thomas was tragically killed before she completed the sequel, and Turner, reluctant to return, had to be sued to appear in the film. That said, DeVito and Douglas have some fun, there are great action set-pieces, and the story remains in the unique romance/adventure/comedy genre of the original.
For my money though, the trio really refined their comedic voices in DeVito's own 1989 film The War of The Roses. The tale of two bitter ex-lovers escalating their divorce into chaos fits each performer like a glove and speaks to their long friendship and working relationship. But more than that, each actor unlocks a style of comedy that defines their career to this day.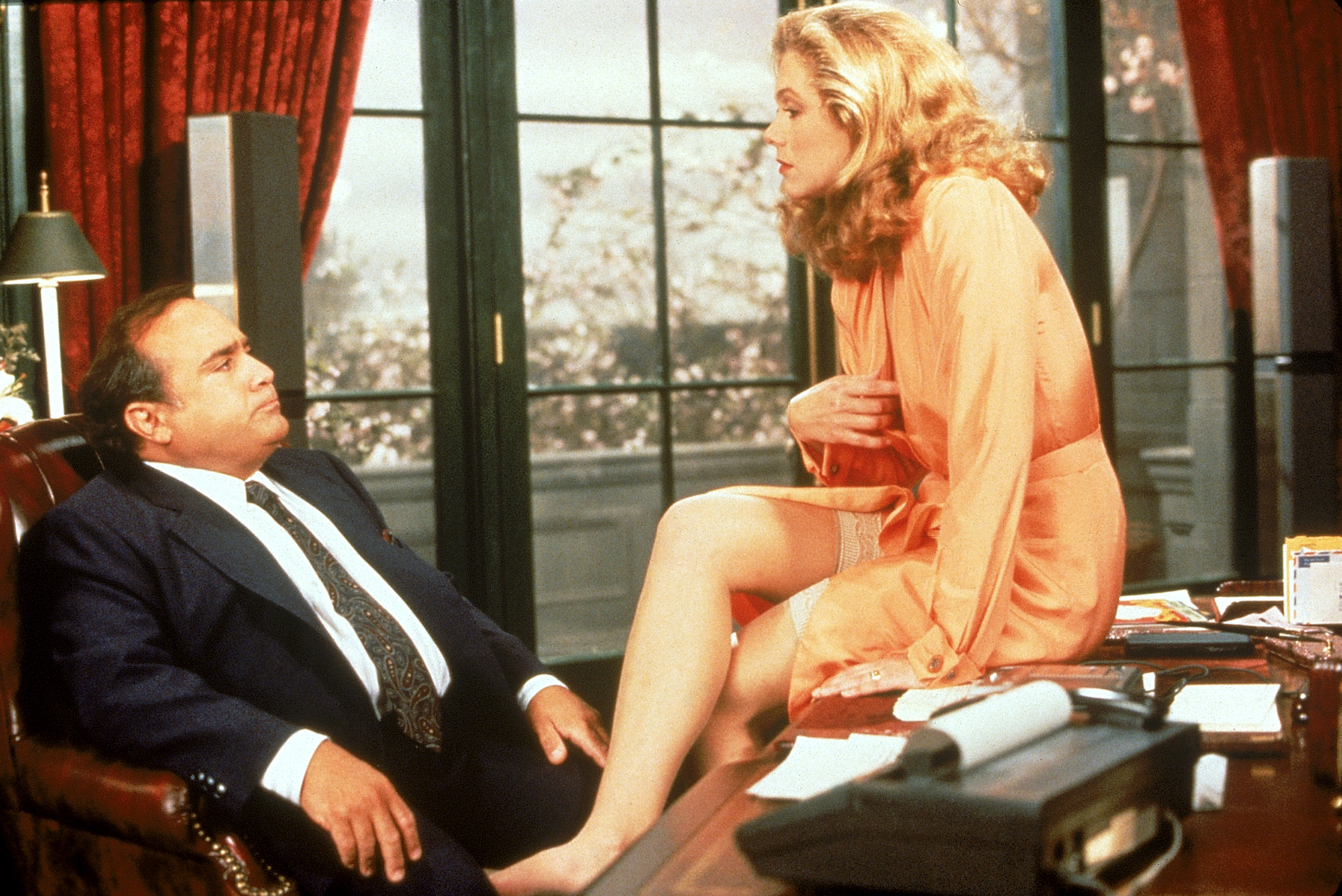 DeVito focuses on his lifelong friend Michael Douglas' ability to deliver a sarcastic barb that cuts to the core. He was wise to not only re-write Kathleen Turner's character to incorporate her natural gymnastic skills, but also make her performance focus on emotion and rage simmering just below the surface until it boils over. All of this of course blended with the fact that DeVito cast two real-life ex-lovers whose failed affair he had lived through. As for DeVito's onscreen comic persona, I'll leave it to Ms.Turner who aptly describes his charms:
He provides a sickness, the tastelessness, that dark underside. It's like being groped all day long – being somewhat short, he gets to casually drape his arm around parts of your anatomy that no one usually would.
The War of The Roses is the perfect example of a great film by performers who know their boundaries and pushed themselves to the next level. Michael Douglas was now a wisecracker who could safely fit into films like Wonder Boys and even Ant-Man. Kathleen Turner's dark rage would be used time and again, especially prominent in John Waters' classic Serial Mom. Danny DeVito continues to have an eye for directing dark comedies like Duplex and Death to Smoochy, as well as keeping the comedic sickness regularly available on TV's It's Always Sunny in Philadelphia. Each of these performers wouldn't have found those skills and voices without working together, and these three films show just how on-set experiences, and deep connections between talented performers can lead to something special.