How Beverly Hills Cop Broke Barriers
1984 was an important year for the movies. It saw releases of decade-defining classics like Ghostbusters, The Karate Kid, Police Academy, Footloose and Sixteen Candles. But, even with all those classics, the movie that topped the box office was something unique: Beverly Hills Cop.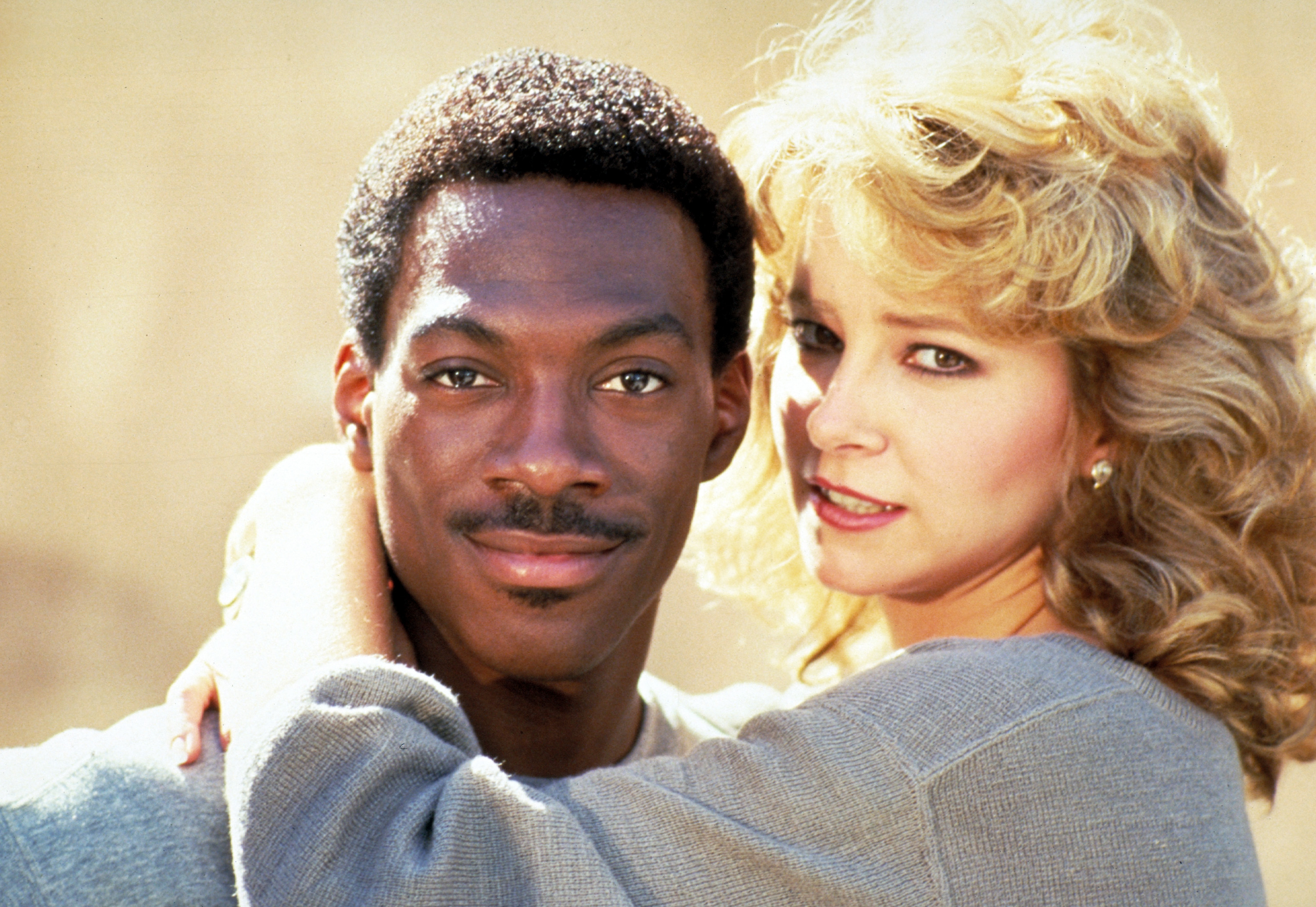 Eddie Murphy's star was on the rise in 1984: he had just finished his hugely popular run on Saturday Night Live, and saw massive successes with 48 Hrs and Trading Places and the broadcast of his hit comedy special Delirious. This was fortuitous for producers Jerry Bruckheimer and Don Simpson, who saw their planned star/screenwriter for Beverly Hills Cop, Sylvester Stallone, pull out two weeks before production started after being told his script was too expensive to film. They snagged Murphy, who was eager to be the lead of a movie, and after massive rewrites, the film turned into a vehicle suited perfectly to Murphy's style.
But the success of Eddie Murphy as a lead had much to do with a cultural shift underway in the 80s. In 1984, America was in the middle of a massive shift of public interest in and positive associations with African-American culture that had its roots in the 70s. Blaxploitation film and actor/comedians like Richard Pryor had paved the way for Murphy with the success of movies like Car Wash and Silver Streak; disco and funk had made huge stars of James Brown and Donna Summer; and on TV, The Jeffersons and Fame were massively popular with a wide audience. By 1984, African-American stars like Prince (whose own feature Purple Rain debuted that year) were household names, and previously underground black culture became mainstream with events like Run DMC's release of the first hip-hop album.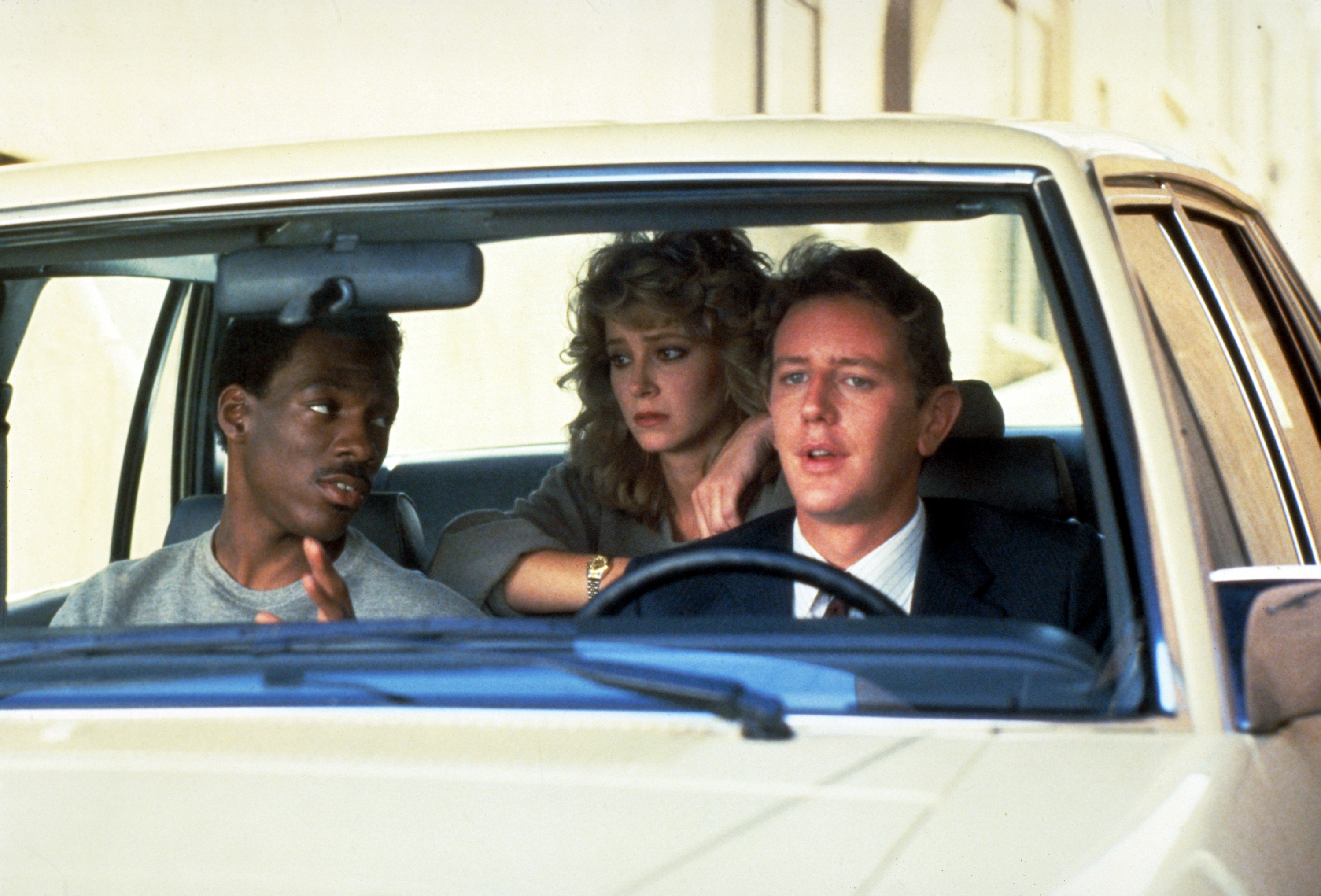 If the 70s had started the ball rolling with movies, Beverly Hills Cop showed how far things had come. Rather than being a raging outsider like most of Pryor's comedy characters, Eddie Murphy's Axel Foley wasn't phased by his transplant from the mean streets of Detroit to the impenetrably caucasian Beverly Hills. Murphy's loud, brash charm instead makes fools of the stuffy, upper class white people who stand in his way. Axel Foley effortlessly executes his investigation in spite of resistance both from the bad guys and the police force itself, all the while cracking jokes. In that way, Axel Foley's success as a character underlines something that had been felt in culture for a while: being Black was now cool.
Murphy's success continued through the 80s with hits like Coming to America, Another 48 Hrs. and Beverly Hills Cop II, which is still considered one of the highest grossing sequels of all time. His financial success as a leading man opened a lot of doors for African-American actors like Denzel Washington and Will Smith to take the baton, leading action and comedy films to success in the 90s and 00s. Nowadays, even though the divide between "popular culture" and "African-American culture" is narrower than ever, Beverly Hills Cop remains one of the highest-grossing African-American lead films of all time.