All That Jazz: Bob Fosse's ultimate showstopper
Imagine the pitch meeting for All That Jazz.
"Okay Bob, what did you have in mind?"
"It's a fictionalized autobiography of me, except I die in the end after open heart surgery."
"I thought you said it was a musical."
"It is."
At perhaps any other moment in movie history, Bob Fosse might have been laughed out of Hollywood and right back to Broadway. But it was the late 70s, and Bob Fosse was Bob Fosse: if anybody was trusted to make a musical out of his own imagined demise, it was the guy who had redefined dance choreography into a kind of psycho-sexualized collision of desire and dynamics, and who could make anything – including Weimar Germany (see: Cabaret) – into musical material. All That Jazz was a go.
But it was also the 1970s, and that period in American movie history was like no other (Just consider some other major studio productions released that year: Apocalypse Now, Manhattan, Alien, Being There, The Warriors. One could still go to the movies and almost expect to be challenged and surprised). Old studio values and business practices were as extinct as some of the old studios were (or nearly were), and for nearly a decade by the time Fosse started work on All That Jazz, Hollywood movies had reflected the larger disruptions in politics and culture by handing an unprecedented amount of trust and faith in filmmakers as artists, of all things. What Fosse was proposing might have been risky – but it was hardly unprecedented.
The decade was rife with bold attempts at genre re-imagining, from Sam Peckinpah's incursion into western mythology, Mel Brooks' delirious upending of horror movies, Hitchcock, westerns and (yes) musicals; Robert Altman's radical re-assembly of westerns, detective movies, gangster films and science fiction; George Lucas's overhaul of Saturday morning space adventure serials; Peter Bogdanovich's playful reconsideration of screwball comedies, costume spectacles and musicals; Stanley Kubrick's levelling of historical epics and the horror movie; and Martin Scorsese's assault on gangster movies. Indeed, if there's a movie that compares with All That Jazz in terms of re-casting the Hollywood musical, it is Scorsese's flawed but inspired re-working of A Star is Born, New York, New York.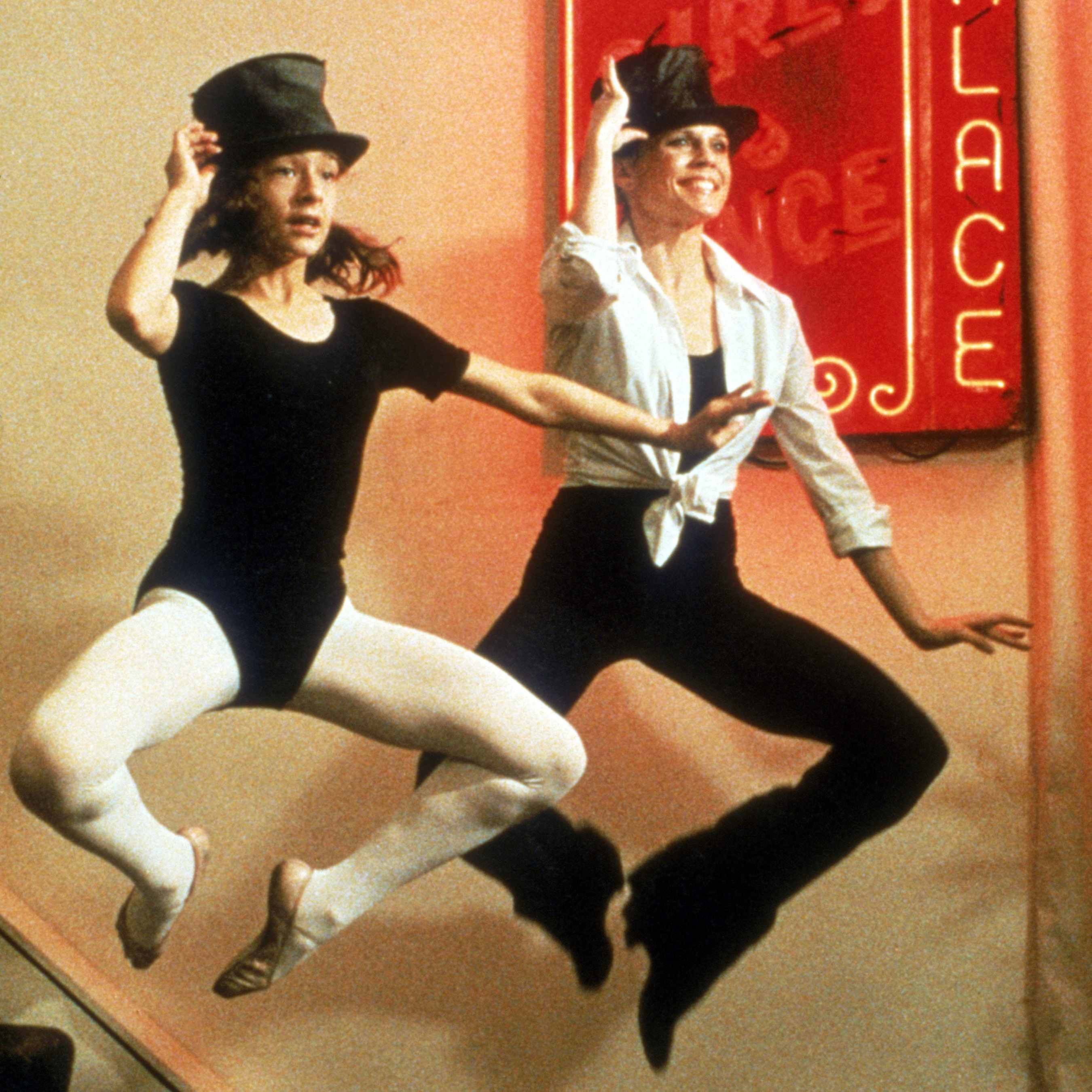 All That Jazz belongs in this category of period-specific genre pastiche, but it is also something entirely sui generis, an intensely personal (even vainglorious) portrait of the artist as a perfectionistic, A-type, dexedrine-driven song-and-dance man, told in a boldly impressionistic manner in which the musical numbers don't just illustrate the thoughts, passions and dreams of its protagonist Joe Gideon (Roy Scheider, resplendent in Fosse's signature goatee and wardrobe of head-to-toe black), but provide vivid illustration of the man's chaotic but visionary internal life. Certainly it's influenced by Fellini's 8 1/2 – just as so many movies were in those days – and, oddly enough, Ingmar Bergman's Wild Strawberries, but just as certainly it's a fully articulated and self-sufficient work on its own, and every bit as indebted to Busby Berkeley, Fred Astaire, Ginger Rogers and Gene Kelly as it is European art movies. But don't measure this by the sum of its influences. It's something very much its own: a fantasy of death dressed up in Broadway drag. When everybody breaks into song and dance in All That Jazz, the movie itself is breaking into Joe Gideon's head.
Yet, despite the ample precedent for Fosse's anti-musical ambitions, the director (who died at 60 in 1987) is a figure that movie history has found difficult to digest. You're far more likely to find him cited as an inspiration for music video, hip hop dance moves and boldly sexed-up R&B stage shows than as a supremely innovative filmmaker – and perhaps the most inspired interpreter of the movie musical number since Busby Berkeley – and even with all the rear-view historical appreciation of the 70s as Hollywood's last true golden age, Fosse has remained the maverick's maverick among the day's most often cited New Hollywood innovators. It suggests that Fosse's lifelong suspicion that musicals weren't taken as seriously as they deserve to be was all too true, and that the genre itself might not have been worthy of the uncompromising artistry that Fosse brought to it. True, the movie was lavishly praised and multiply awarded upon its release, but the reputation and status of All That Jazz, for all that it marked as the most outrageous and boldly conceived Hollywood musical in the form's history, has been allowed to fade and drift into half-remembered pop cultural limbo, a movie lost among the sheer number of exceptional pre-postmodern experiments of its day.
But to look at it today is to be reminded. This is not just a musical unlike any other, it's a film of often breathtaking daring and confidence, and it was made by a man who brought the same sense of anything-goes, off-the-grid spirit to his filmmaking as he did his choreography. It's just that the latter was often so dazzling that the former was eclipsed by it. And that's what we've got to remember, if we are to fully appreciate Fosse's achievement and contribution to pop culture: he was a great filmmaker, and it was in the musical that he found both his inspiration and his technique. If Fosse the choreographer was noted for the dynamic physicality of his dance numbers and collision of tones, Fosse the filmmaker was every bit as determined to find an appropriate cinematic language for the struggles faced by his characters. For him, musicals were a supremely sturdy vessel for the externalizing of internal feelings, and with All That Jazz, Fosse took that potential to its most dramatic, if logical, extreme. In a sense, this is Joe's life flashing before his eyes, and it takes the form of the art the man has both dedicated and ultimately sacrifices his life for: Joe is re-casting his own life as the one big showstopper he never quite managed – or so he thinks – to pull off in the real world. He's the star of the movie unfolding in his head, and the irony is that he only truly feels alive when he's facing death and imagining his final exit as the biggest Broadway-goes-Hollywood showstopper of them all. It's show time all right, and not even death can keep it from going on.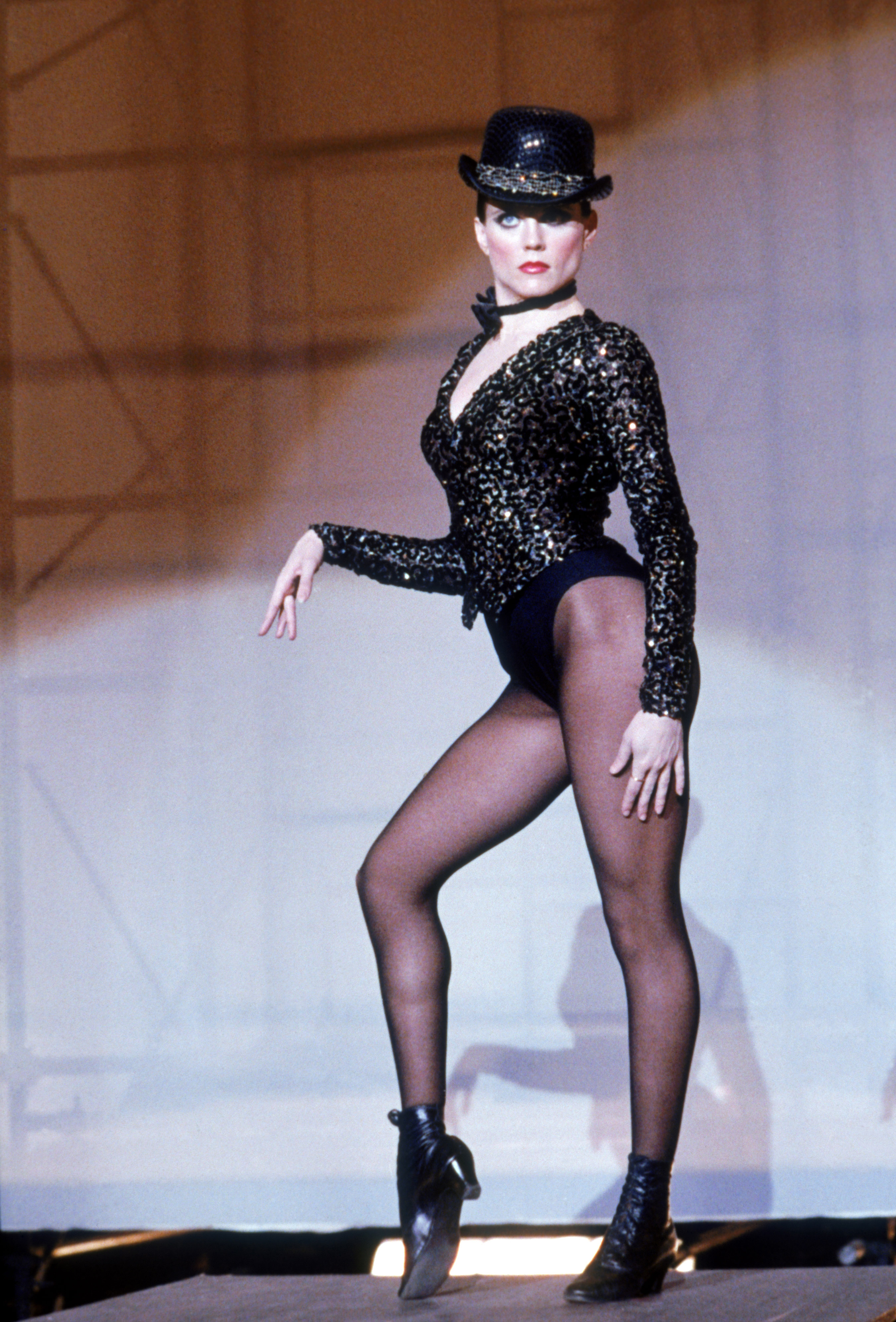 There's a proscenium of sorts in Fosse's dead-end backstage musical, but it's Joe Gideon's skull: home to neurosis, lust, guilt, envy, genius and ambition, and crackling along to a deadly cocktail combo of stress and stimulants. Joe's brain is besieged, and the movie his creator/alter ego has made in its dubious is also jumpy and highly-strung. But there's an art to the chaos in the movie that Joe only wishes he could impose on his life. Among Fosse's most striking gifts as a filmmaker – which he only became in his forties, completing only five movies before his (real) death – was an ability to wed image, music and oppositional visual dynamics into an almost entirely distinctive movie-musical experience: just as his Broadway choreography had been celebrated for being so cinematic, so Fosse's cinematic technique was now approaching something like music for the eyes. Through editing and rhythm, the movies could take you inside the performance at the same time as offering the best seat on the outside. I believe Fosse likely felt that dance and film together were even more potent than when apart, and with
All That Jazz
he damned near proved it.
But don't take my word for it. Let the movie do the persuading. Tell you what: just watch the opening casting call number, in which we are introduced to Joe Gideon and his world. These are the auditions for the celebrated maverick choreographer's next show, and it looks as though every available unemployed hoofer from the eastern seaboard has shown up to give it a shot. The music is – aptly enough – George Benson's slinky rendition of 'On Broadway', and as it grooves forward, the numbers of the dancers are gradually reduced; feet, hands and sweaty foreheads are highlighted and juxtaposed against the synchronized tide of moving bodies; Joe is established as a flawed but brilliant perfectionist; and everything the movie will proceed to be about – love, lust, addiction, art, fear and showbiz – is offered to us in the form of pure cinematic sensation.
Trust me: if you can get through that scene without resisting the rest of All That Jazz, ain't nothing going to do the trick.