The Best of the Best Week 9 – BAFTA Best Actress Winners
July 27, 2020

By Go Back

Hollywood Suite is rolling out the red carpet for an award-winning film every night at 9pm ET from June 1st to August 31st in an event we're calling The Best of the Best.

The grande dames of British acting loom large, but BAFTA is just as likely to give their Best Actress trophy to women from America or around the globe. This week The Best of The Best looks at some of these actresses and the roles that captured BAFTA spotlight.

Monday, July 27 at 9pm ET on HS90. Available On Demand and on HSGO in July.

Brenda Blethyn had been a working actress for about 15 years before this role as a woman confronted with the mixed-race woman who she gave up for adoption years ago won her not only the BAFTA Best Actress trophy, but also a Golden Globe and acting prize at Cannes. The film won Best British Film and Best Screenplay BAFTAs as well, accounting for two of director Mike Leigh's three BAFTA wins.

Tuesday, July 28 at 9pm ET on HS70.

The pulpy thriller Charade is a beloved classic, but wasn't much of an awards candidate at the time, scoring only a music nomination at Oscar time. Audrey Hepburn likely benefited from the 1965 BAFTA awards still giving out two Best Actress awards, one for foreign actors and one for British actors, so she and her American competitor Anne Bancroft could both take home a trophy.

Wednesday, July 29 at 9pm ET on HS80. Available On Demand and on HSGO in July.

Meryl Streep took home her first BAFTA for this twist-filled meta-romance after losing her shot to match her Kramer vs. Kramer Oscar the year prior when BAFTA preferred Judy Davis in My Brilliant Career. Oscar and BAFTA would agree decades later though when they both gave her Best Actress for The Iron Lady.

1981 BAFTA Best Actress nominee Sissy Spacek in Coal Miner's Daughter follows at 11:05pm ET on HS80.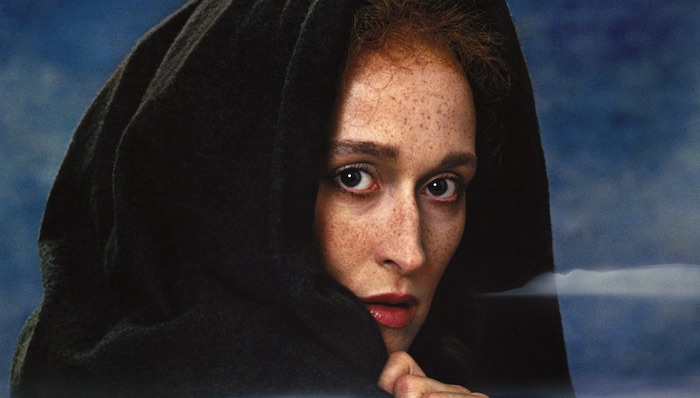 Thursday, July 30 at 9pm ET on HS70. Available On Demand and on HSGO in July.
Rita Tushingham might not be a household name in North America, but her naturalistic acting style is part of what catapulted British "kitchen sink realism" to be such a dominant force in the film industry through the 1960s. Her BAFTA Best Actress win was also a feather in the cap of the organization, proving the young organization had its finger on the pulse of filmmaking trends.
Friday, July 31 at 9pm ET on HS70. Available On Demand and on HSGO in July.
While Ellen Burstyn won plenty of awards playing the put upon single mother at the centre of Martin Scorsese's classic drama, BAFTA took a shine to the film more than any other awards body. Along with Burstyn's Best Actress award, the movie also took home Best Screenplay, a Best Supporting Actress nod for Diane Ladd (who beat out the also nominated Lelia Goldoni) and took home Best Film as well.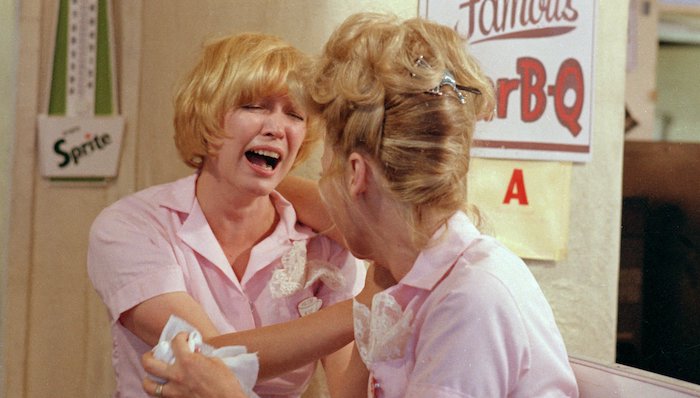 Saturday, August 1 at 9pm ET on HS00. Available On Demand and on HSGO in August.
Julianne Moore was overdue for a BAFTA win when she took home the statue for this story of a woman coping with the early stages of Alzheimers. She had already had three other nominations for classics like The End of The Affair, The Hours and The Kids Are Alright.
2014 BAFTA Best Actress nominee Rosamund Pike in Gone Girl follows at 10:45pm ET on HS00.
Sunday, August 2 at 9pm ET on HS80. Available On Demand and on HSGO in August.
Not surprisingly, Katherine Hepburn felt as disinclined to attend British awards ceremonies as she did the Oscars. Notably though, her win was the sole award for this charming family drama at the BAFTAs, as heavyweights like Gandhi and Reds took up the other nominated categories.
2014 BAFTA Best Actress nominee Sissy Spacek in Missing follows at 10:50pm ET on HS80.