The Best of the Best Week 8 – Oscar Best Supporting Actor Winners
July 20, 2020

By Go Back

Hollywood Suite is rolling out the red carpet for an award-winning film every night at 9pm ET from June 1st to August 31st in an event we're calling The Best of the Best.

When it comes to the Academy Award for Best Supporting Actor, it often goes to an older performer, someone overlooked for their long list of achievements. This week The Best of The Best highlights some of the unique and unusual performers who've been celebrated with Best Supporting Actor gold!

Monday, July 20 at 9pm ET on HS00. Available On Demand and on HSGO in July.

Christoph Waltz has two Best Supporting Actor statues, which puts him in rare company with stalwarts like Michael Caine, Anthony Quinn and fellow western performer Walter Brennan. He was briefly the only actor in the history of the category to be nominated multiple times and win every outing, but he was recently matched by double-winner Mahershala Ali.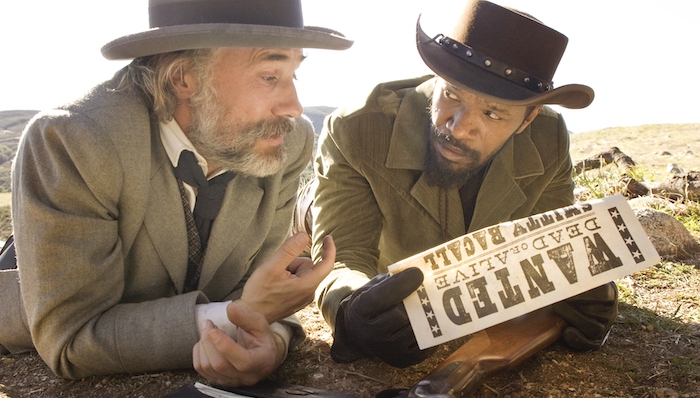 Tuesday, July 21 at 9pm ET on HS00.
Robin Williams was actually a performer relatively well liked by the Academy, and this turn in Gus Van Sant's inspirational classic was his fourth and final nomination. Robin Williams is also one of the handful of Oscar winners who also hosted the ceremony, sharing the duty with Alan Alda and Jane Fonda in 1986.
1997 Best Supporting Actor nominee Robert Forster in Jackie Brown follows at 11:10pm ET on HS90.
Wednesday, July 22 at 9pm ET on HS00.
When Quentin Tarantino wrote Inglourious Basterds he feared in the villain Hans Landa he "might have written a part that was un-playable" and was going to pull the plug on the entire project before he saw Austrian TV actor Christoph Waltz's audition. He also, in spite of many others being nominated, is the only Austrian acting nominee to win since the late 1930s.
Thursday, July 23 at 9pm ET on HS00. Available On Demand and on HSGO in July.
Oscar isn't quick to recognize comedic actors, but when they do they tend to make up for it in the supporting categories. In fact, there was almost forty years between Alan Arkin's first Oscar nomination for The Russians Are Coming, The Russians Are Coming, and this win as a heartwarmingly crusty grandfather.
Friday, July 24 at 9pm ET on HS70. Available On Demand and on HSGO in July.
Jason Robards took home the trophy for his portrayal of author Dashiell Hammett in this true-to-life tale, though he wasn't there to pick up the award. Lucky for him he was nominated and won the year before for All The President's Men, which makes him to date the only consecutive winner in the category.
1977 Best Supporting Actor nominee Mikhail Baryshnikov in The Turning Point follows at 11:10pm ET on HS90.
Saturday, July 25 at 9pm ET on HS90. Available On Demand and on HSGO in July.
Cuba Gooding Jr.'s win has given him a permanent place in the Oscar reel simply because he seemed so genuinely excited and surprised by the win. The award was far from a sure thing with Gooding Jr. only taking home a SAG award all season prior, and his competitors Edward Norton in Primal Fear and William H. Macy in Fargo taking home a Golden Globe and Spirit Award respectively.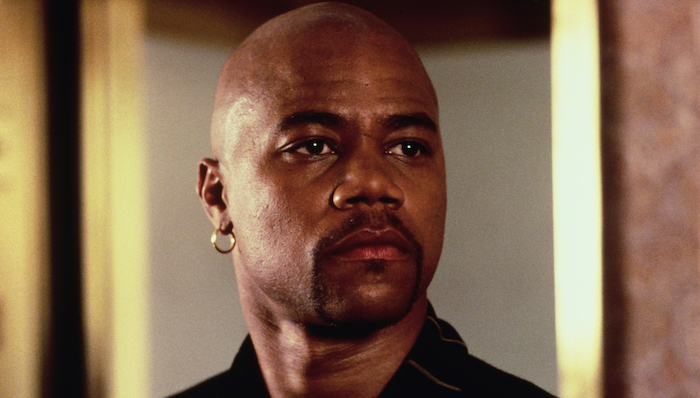 Sunday, July 26 at 9pm ET on HS00. Available On Demand and on HSGO in July.
By the time J.K. Simmons got to the Oscar stage his win seemed like all but a sure thing with his role as an overbearing Jazz conductor won almost every award available. All of that is pretty impressive considering Whiplash remained one of the lowest-grossing nominees which must mean his role really stood out.
2014 Best Supporting Actor nominee Mark Ruffalo in Foxcatcher follows at 10:50pm ET on HS00.