The Best of the Best Week 5 – Oscar Best Director Winners
June 25, 2020

By Go Back

Hollywood Suite is rolling out the red carpet for an award-winning film every night at 9pm ET from June 1st to August 31st in an event we're calling The Best of the Best.

Oscar's Best Director statue is a notoriously tough one to nab, with even some directors who created numerous Oscar-winning films completely left out. What gets you the gold while people like Ridley Scott, Robert Altman and Alfred Hitchcock get left behind? Find out this week as we explore Best Director winners in The Best of The Best.

Monday, June 29 at 9pm ET on HS70

Director Michael Cimino has one of the most storied rises and falls from grace in Hollywood history, with his three Oscar nominations and two wins, including for Best Director, for The Deer Hunter being his only dance with Oscar. Assembling a young cast who would go on to rack up many of their own Oscars ensures that this film stands as a great achievement for the director, even as his other works are just beginning to be more appreciated.

Tuesday, June 30 at 9pm ET on HS80.

Oliver Stone first took home an Oscar for his writing, adapting Midnight Express in 1979, but it was his films about the Vietnam War which took home his dual Best Director trophies. When it came to Born on the Fourth of July, Stone said in his acceptance speech, "My deepest thanks for your acknowledgement that Vietnam is not over, and credited much of his win to the true life hero Ron Kovic, whose work inspired the film.

Wednesday, July 1 at 9pm ET on HS00. Available On Demand and on HSGO in June.

While prestige drama has always been a comfortable home for director Ron Howard, A Beautiful Mind represents his only Oscar win with Frost/Nixon being his other nomination. A Beautiful Mind's Best Picture win was even more historic, making it the third consecutive win for Dreamworks Pictures following American Beauty and Gladiator, and the first time it had been done by a studio since United Artists' mid-70s win streak.

Thursday, July 2 at 9pm ET on HS70.

Director Mike Nichols was nominated for Oscars across three decades, but his lone win came with this iconic comedy. For such an iconic film, this was also the only win for The Graduate, which faced stiff competition in a year stacked with classics like Bonnie and Clyde, Guess Who's Coming To Dinner, Cool Hand Luke, In Cold Blood and the ultimate Best Picture winner In The Heat of The Night, so in many ways it's a testament to Nichols' work that it won any awards.

1967 Best Director nominee Norman Jewison's In the Heat of the Night follows at 10:50pm ET on HS70.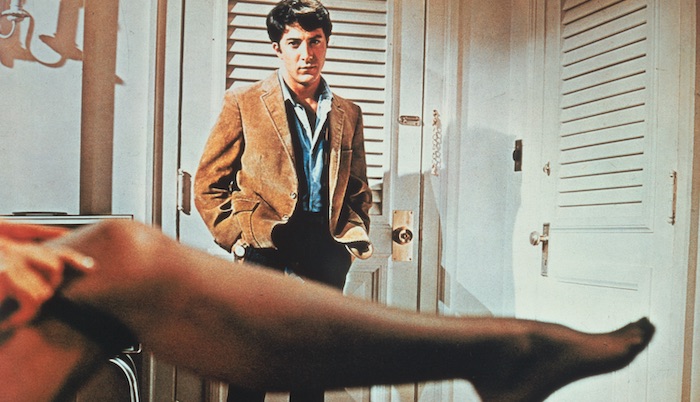 Friday, July 3 at 9pm ET on HS00.
In the year 2000 Steven Soderbergh became only the third director to be nominated multiple times in the same year, garnering a nomination for both Erin Brockovich and Traffic. Even more notably, Soderbergh is the only one to actually win the award under those circumstances which is even more surprising when the Academy had been trying to prevent double nominations with restrictions and amendments since 1938.
Soderbergh's Erin Brockovich follows follows at 11:30pm ET on HS00.
Saturday, July 4 at 9pm ET on HS90. Available On Demand and on HSGO in July.
It can't be overstated how groundbreaking the Omaha beach sequence was in Saving Private Ryan, so it's no wonder Steven Spielberg took home the Oscar for his work, but it was a long road. Spielberg was the rare filmmaker to take home the Irving G. Thalberg Memorial award, which is often given to habitual Director non-nominees, almost a decade before his first Best Director win for Schindler's List.
1998 Best Director nominee Terrence Malick's The Thin Red Line follows at 11:55pm ET on HS90.
Sunday, July 5 at 9pm ET on HS70. Available On Demand and on HSGO in July.
Director Bob Fosse was making a comeback with Cabaret after his film debut Sweet Charity flopped, and for his efforts he took home his only Oscar. Cabaret took home a total of eight Oscars, but lost out Best Picture to The Godfather, setting a record for the film with the most wins that didn't take home the final prize.
1972 Best Director nominee John Boorman's Deliverance follows at 11:05pm ET on HS70.