The Best of the Best Week 4 – Oscar Best Supporting Actress Winners
June 22, 2020

By Go Back

Hollywood Suite is rolling out the red carpet for an award-winning film every night at 9pm ET from June 1st to August 31st in an event we're calling The Best of the Best.

This week we turn our attention to performances that won a Best Supporting Actress Oscar. The category is famous for rewarding both young ingenues and respected character actresses, and this week we'll see a little bit of both.

Monday, June 22 at 9pm ET on HS70. Available On Demand and on HSGO in June.

The 48th annual Oscar ceremony was a celebration of New Hollywood, with a sweep from One Flew Over the Cuckoo's Nest and nominations for Jaws and Nashville, but Lee Grant's win for Shampoo represented a bigger shift in Hollywood. Grant had been nominated for her first film role in Detective Story (1952), but her career was derailed by Hollywood's blacklist and she had been forced to work on television and in smaller pictures for decades. Starting with a nomination for Hal Ashby's The Landlord (1970) and this win proved she had remained a formidable performer and the shadow of McCarthyism was leaving Hollywood for good.

1975 Best Supporting Actress nominee Brenda Vaccaro in Once is Not Enough follows at 10:55pm ET on HS70.

Tuesday, June 23 at 9pm ET on HS80.

Jonathan Demme only won one Oscar himself, for directing 1992's Silence of The Lambs, but he became known during awards season for his ability to get Oscars for the actors in his films. The wins began with Mary Steenburgen in this charming 1981 comedy, but continued with nominations for the likes of Anne Hathaway, Christine Lahti, Dean Stockwell and wins for Jodie Foster, Tom Hanks and Anthony Hopkins.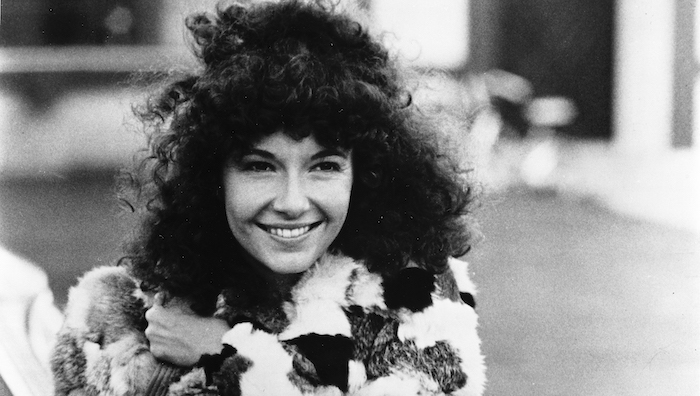 Wednesday, June 24 at 9pm ET on HS70. Available On Demand and on HSGO in June.
For many people, Goldie Hawn's Oscar-winning role in Cactus Flower was their first indication that her breakout bubble-headed persona on Laugh-In was finely crafted comedy and not just who she was in real life. Hawn played well against icons Walter Matthau and Ingrid Bergman in the film and her win helped create a strange year at Oscar where none of the four acting wins came from Best Picture winner Midnight Cowboy.
Thursday, June 25 at 9pm ET on HS70.
Cloris Leachman surprised many Oscar prognosticators by taking home this Best Supporting Actress trophy since many assumed she, and her winning co-star Ben Johnson, would suffer from a split vote with the other performances from The Last Picture Show nominated in their category. When it comes to awards, it's always wise to bet on Leachman though, as in addition to Oscars, she's managed to rack up a Golden Globe, BAFTA, Genie Award and whopping eight Emmy awards.
1971 Best Supporting Actress nominee Ann-Margret in Carnal Knowledge follows at 11:10pm ET on HS70.
Friday, June 26 at 9pm ET on HS00. Available On Demand and on HSGO in June.
Melissa Leo was always an Oscar Cinderella story with her first nomination from Frozen River (2008) coming thanks to a deft marketing plan from Sony for the Sundance darling, which garnered her and filmmaker Courtney Hunt surprise nominations. When Leo saw the traction David O. Russell's boxing film was getting in the 2010 awards season, she decided studios weren't supporting her enough and instead decided to take the "for your consideration" marketing into her own hands, a move she knew was risky, but felt was necessary to get the gold.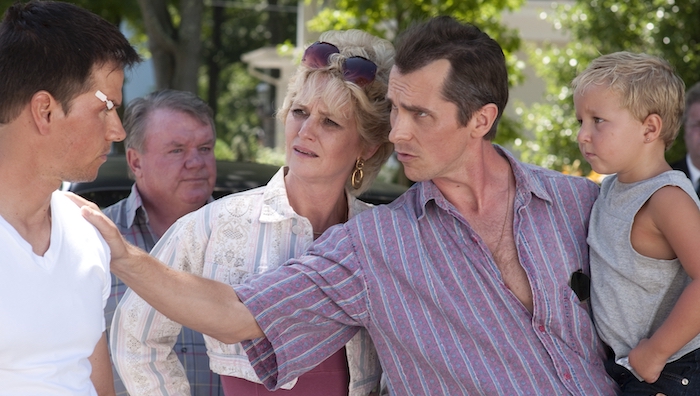 Saturday, June 27 at 9pm ET on HS70. Available On Demand and on HSGO in June.
Maggie Smith took home her second Oscar for her role as an actress potentially taking home an Oscar in this Neil Simon farce set at the Beverly Hills Hotel. She's not the first person nominated for a film about the Oscars though, as nominees like A Star is Born (1954), In & Out (1997), The Bodyguard (1992) and The Player (1992) all baited Oscar with their own version of the awards show.
Sunday, June 28 at 9pm ET on HS70. Available On Demand and on HSGO in June.
Marisa Tomei is often unfairly maligned by nasty rumours stoked by film critic Rex Reed that her win for her iconic comedic performance in My Cousin Vinny over heavyweights Joan Plowright and Vanessa Redgrave was a mistake on the part of presenter Jack Palance. History has been kind to Tomei though as the rumour seems more ridiculous following her two additional Oscar nominations, the fact that My Cousin Vinny remains well-loved while films like Enchanted April have faded, and since the massive La La Land/Moonlight gaffe of 2016, viewers have seen how chaotic a real misread can be.
1992 Best Supporting Actress nominee Judy Davis in Husbands and Wives follows at 11:05pm ET on HS90.