The Best of the Best Week 10 – Oscar Best Picture Winners
August 3, 2020

By Go Back

Hollywood Suite is rolling out the red carpet for an award-winning film every night at 9pm ET from June 1st to August 31st in an event we're calling The Best of the Best.

As we return this week to looking at Oscar Best Picture winners, we see a lot of diversity on screen, but, of course, history has taught us to examine who is telling these stories and what their perspectives may have missed. Still, this week you can see Oscar's obsession with stories from around the globe and from different points of view.

Monday, August 3 at 9pm ET on HS80. Available On Demand and on HSGO in August.

In spite of its epic runtime, Richard Attenborough's Gandhi took home 8 Oscars in a year with stiff competition from popular hits Tootsie and E.T.: The Extra-Terrestrial. Its massive success also started a brief trend in 80s British film exploring their relationship with India including Heat and Dust, Octopussy and the multiple Oscar winner A Passage to India.

1982 Best Picture nominee Tootsie follows at 12:15am ET on HS80.

Tuesday, August 4 at 9pm ET on HS00. Available On Demand and on HSGO in August.

This romantic tale absolutely swept the Oscars, taking home eight of its ten nominations. The film has been criticized, especially within India, for some of the authenticity in what it shows, but it was at least a big win for one authentic player from the Indian film industry – musician and composer A. R. Rahman, who took home two Oscars and even returned in 2011 with director Danny Boyle and 127 Hours to claim another.

2008 Best Picture nominee Milk follows at 11:05pm ET on HS00.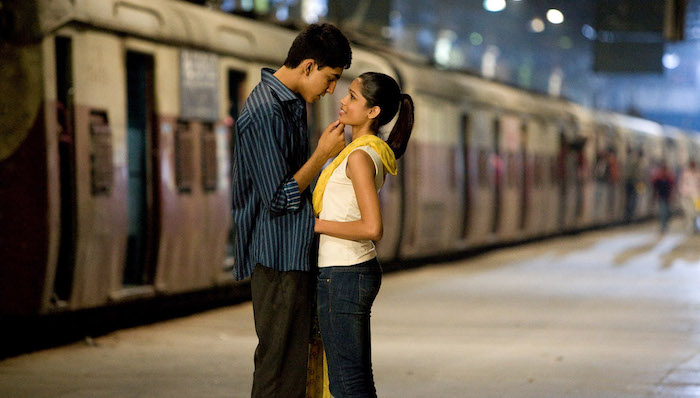 Wednesday, August 5 at 9pm ET on HS70. Available On Demand and on HSGO in August.
Many awards fans note that the 29th Academy Awards was really when Oscar first showed its obsession with large-scale epic filmmaking, both in its awarding Around the World in 80 Days Best Picture, and in its fellow nominees Giant, The King & I and The Ten Commandments. It also seems obvious that The Academy went with simply the biggest spectacle, since Around The World in 80 Days is one of the rare Best Picture wins without a single acting nomination.
Thursday, August 6 at 9pm ET on HS70. Available On Demand and on HSGO in August.
The tale of a simple man and his quest through history tickled the nostalgia of the Academy and took home Best Picture in a year full of stone-cold classic nominees, including Pulp Fiction, Quiz Show, Four Weddings and A Funeral and The Shawshank Redemption. Though fans of the losing movies can take solace in the fact that this year was the infamous ceremony hosted by David Letterman that went bad enough everyone thought it contributed to a feud between the host and Oprah Winfrey.
1994 Best Picture nominee The Shawshank Redemption follows at 11:25pm ET on HS90.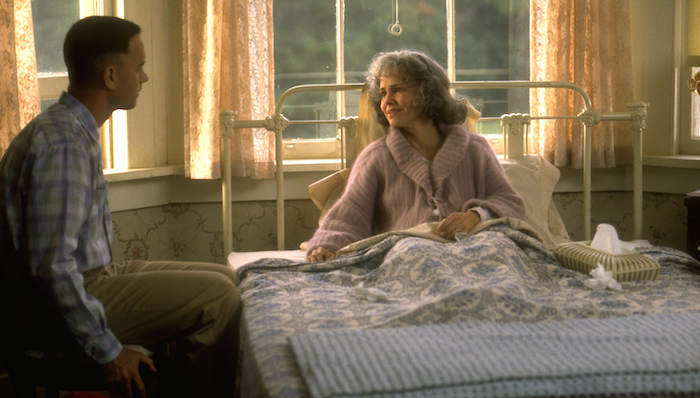 Friday, August 7 at 9pm ET on HS80. Available On Demand and on HSGO in August.
The 61st Academy Awards saw Rain Man sweep, with both the most nominations and most wins, proving the tale of the unlikely bond between a yuppie and his autistic brother connected deeply with the Academy. Though shifting standards for the portrayal of disability on screen may make this film feel a bit dated, Dustin Hoffman's well-researched Oscar-winning performance grounds the film more than you may expect, and many autism advocates say that even though the film has problematic elements, its Best Picture win and popularity was an important step in opening up the wider conversation about living with autism in America.
1988 Best Picture nominee Working Girl follows at 11:15pm ET on HS80.
Saturday, August 8 at 9pm ET on HS00. Available On Demand and on HSGO in August.
This film following the enslavement of a free New Yorker as told by a Black director felt especially important for an Academy that had regularly rewarded slave narratives told by white directors. It was also a historic win for John Ridley, who became the seventh nominated Black screenwriter and only the second Black writer to take home an Academy award for his work.
2013 Best Picture nominees Captain Phillips and Philomena follow at 11:20pm ET on HS00.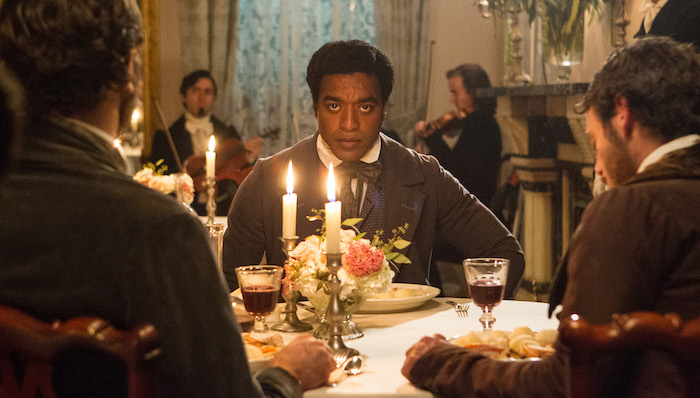 Sunday, August 9 at 9pm ET on HS90. Available On Demand and on HSGO in August.
Kevin Costner's epic Western may have been beaten in the box office by its Oscar competition Ghost, but it managed to woo the Academy and take home an equally epic seven trophies, including Best Picture. Though Indigenous critics have differing opinions on the film, it was a boon to many during awards season who saw Graham Greene become the second nominated Indigenous Canadian actor after Chief Dan George in Little Big Man, and only third Indigenous Canadian Oscar nominee in the major categories to date, including Buffy Saint-Marie's 1982 Best Original Song win.
1990 Best Picture nominee Goodfellas follows at 12:05am ET on HS90.