The Best of the Best Week 1 – Oscar Best Picture Winners
May 28, 2020

By Go Back

Hollywood Suite is rolling out the red carpet for an award-winning film every night at 9pm ET from June 1st to August 31st in an event we're calling The Best of the Best.

The Best of the Best kicks off with winners of Hollywood's top honour, the Academy Award for Best Picture, during the week of June 1–7.

Monday, June 1 at 9pm ET on HS70. Available On Demand and on HSGO in June.

This legendary war epic was a shoo-in for Best Picture up against films with mixed respect like Airport and Love Story, or New Hollywood's radical shift in Five Easy Pieces and M*A*S*H. What it may be remembered for most in Oscar history though is George C. Scott's choosing to not claim his Best Actor award. He disliked the award and competition, which made him the first actor to refuse the award.

1970 Best Picture nominee Airport follows at 11:55pm ET on HS70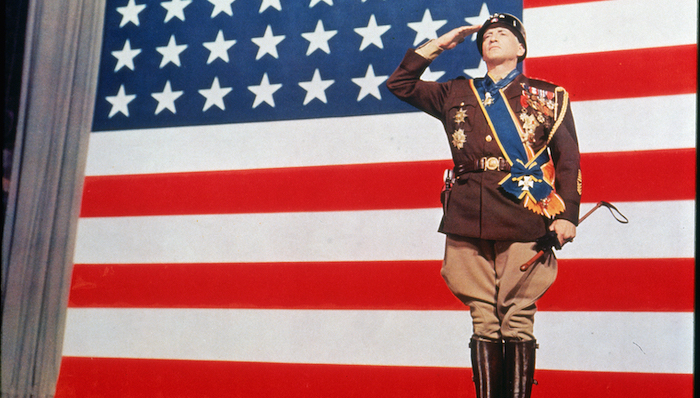 Tuesday, June 2 at 9pm ET on HS00. Available On Demand and on HSGO in June.
Few Oscar runs have been so contentious and few ceremonies so surprising as the one that first announced La La Land as Best Picture before revealing the winner was actually Moonlight. Though La La Land had captured many major Best Film awards, pundits credit the Oscar's unique ranked ballot system for allowing the more controversial Moonlight to shine on the strengths of its technical beauty and acting achievements, making enough Academy members agree that even if it wasn't their favourite for Best Picture, it was an undeniably great film.
Wednesday, June 3 at 9pm ET on HS70. Available On Demand and on HSGO in June.
While this film, that depicts both sides of a bitter divorce, is often remembered for giving Meryl Streep her first of many Oscar wins, it actually set another record with its nominations which stands to this day. Justin Henry, who plays the son of Streep and Hoffman, was nominated as Best Supporting Actor and remains the youngest ever nominee in the competitive acting categories.
1979 Best Picture nominee Norma Rae follows at 10:50pm ET on HS70
Thursday, June 4 at 9pm ET on HS70. Available On Demand and on HSGO in June.
This tale of two warring actresses took Hollywood by storm, and set numerous records at the fledgling awards show while it waltzed off with Best Picture. It was the first and only film to have four best actress nominees, though many think vote splitting caused none of them to win. All About Eve's biggest claim to fame is that with 14 nominations it stole the "most nominated film" crown from Gone with The Wind and held onto that record until Titanic's legendary Oscar run matched it nearly 50 years later.
1950 Best Picture nominee Sunset Boulevard follows at 11:20pm ET on HS70
Friday, June 5 at 9pm ET on HS70. Available On Demand and on HSGO in June.
This classic war film took home six Academy Awards, including Best Picture, but one of its wins starkly revealed the cruelty of McCarthyism and Hollywood's blacklist. The award for Best Screenplay Based on Material from Another Medium was awarded to novelist Pierre Boulle for adapting his own book Le Pont de la Rivière Kwaï in spite of the fact that it was well known Boulle spoke no English. Years later, the film's real writers Carl Foreman and Michael Wilson, both forced into exile by the blacklist, would be posthumously acknowledged by the Oscars for their work.
Director David Lean's 1962 Best Picture winner Lawrence of Arabia follows at 11:45pm ET on HS70.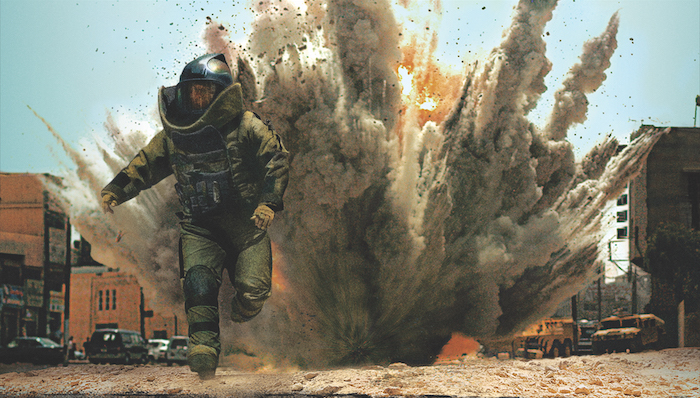 Saturday, June 6 at 9pm ET on HS00. Available On Demand and on HSGO in June.
This Best Picture winner is notable in Oscar history for Kathryn Bigelow becoming the first, and remaining the only, woman to win Best Director for this tale of bomb squads in Iraq. It also caused a minor scandal during its Oscar run when producer Nicolas Chartier was caught emailing numerous Academy voters and suggesting they vote for The Hurt Locker over an unnamed "$500M film" that was obviously James Cameron's Avatar. Chartier has the dubious distinction of being the only individual nominee ever banned from the Oscar Ceremony.
2008 Best Picture nominees District 9 and An Education follow at 11:15pm ET on HS00.
Sunday, June 7 at 9pm ET on HS00.
Out of Africa might feel like a classic Oscar film, but did you know this romantic biopic faced some stiff competition? Out of Africa was nominated 11 times, but so was Steven Spielberg's The Color Purple and, in the end, Purple's 11 losses made it join 1977's The Turning Point as one of the most nominated films without a win.