A wide-ranging look at motherhood: Almodóvar's All About My Mother
May 10, 2017

By Go Back

As we celebrate Mother's Day this week on Hollywood Suite, I think it's worth taking a moment to consider how Moms affected your life as a movie fan. I was fortunate to have a mother who was patient enough to sit outside the theatre when movies scared me as a kid, and open-minded enough that I could re-watch whatever bizarre late night movies I taped from TV with her. Mothers, whether they want to or not, tend to be an arbiter of early taste, and their influence can echo through your life. As we pay cinematic tribute to Mothers, I want to focus on one of the most complex dissections of motherhood on film: Pedro Almodóvar's All About My Mother.

Like most Almodóvar films, All About My Mother is a colourful melodrama that keenly posts thrills and beautiful visuals with a powerful emotional punch. The story follows Manuela (played by Cecilia Roth), a single mother who has lost her son, and is struggling to both find her place in the world and honour his memory by finding his estranged father. The twisting tale leads Manuela through a series of strange situations and characters – ranging from a trans sex worker to a nun with a secret – but each act as an outlet for her motherhood. Each plot, which may at first glance seem random and disposted, explores the threads of femininity, caring, and what it means to be a mother with or without a child.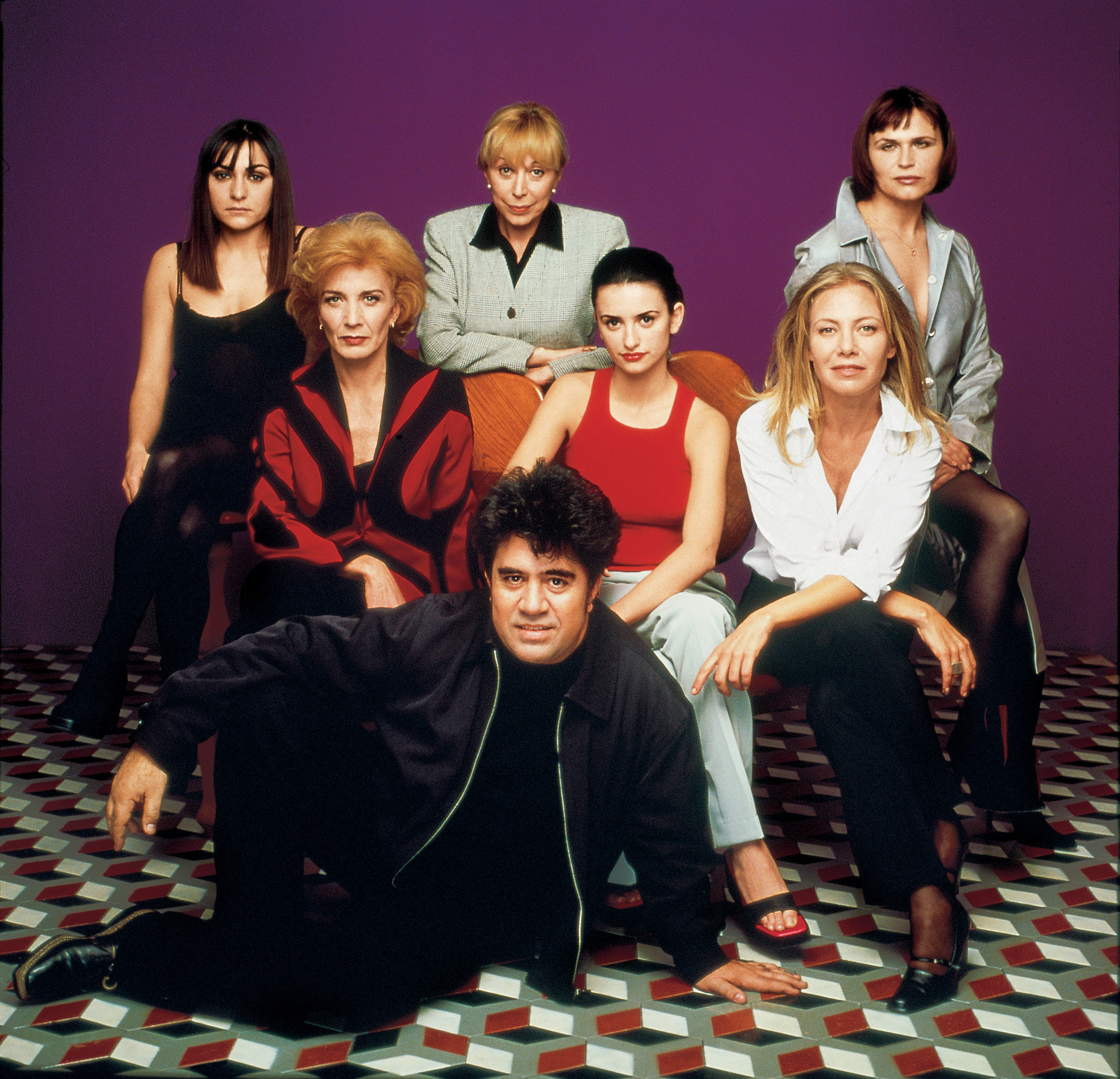 Almodóvar's movies always grab you emotionally and lead you on an unexpected journey, but they also bear a lot of joy in repeat viewings. The massive cast of All About My Mother with smaller stories, touching on society's treatment of trans women, to aging as a celebrity, each find a way to deeply explore different types of women. Almodóvar takes an almost entirely female cast and gifts each of them a flawed and fascinatingly-rooted character to live in, creating tension and scenes unlike any you've seen on film before. The film dips into both the joys and the darkness of motherhood and offers no easy answers.
For fans of Almodóvar, the film also takes an interesting place in his catalogue, reuniting him with Cecilia Roth, who starred as a young woman in his early feature Labyrinth of Passion. While the film touches on tributes to All About Eve and the films of John Cassavetes, it also seems to be a look back at Almodóvar's own work, featuring plenty of actresses he's worked with before and scenarios he's touched on in very different contexts. Labyrinth of Passions was a celebration and criticism of the Madrid countercultural queer and punk scene La Movida Madrileña, of which Almodóvar and his band were an integral part. Seeing a middle-aged Roth, through the lens of a middle-aged Almodóvar, definitely adds resonance. Did society live up to the revolution they wanted? The emptiness in Manuela's life, the troubles the trans character Agrado faces, and many other pointed moments seem to echo more than just the central plot on screen.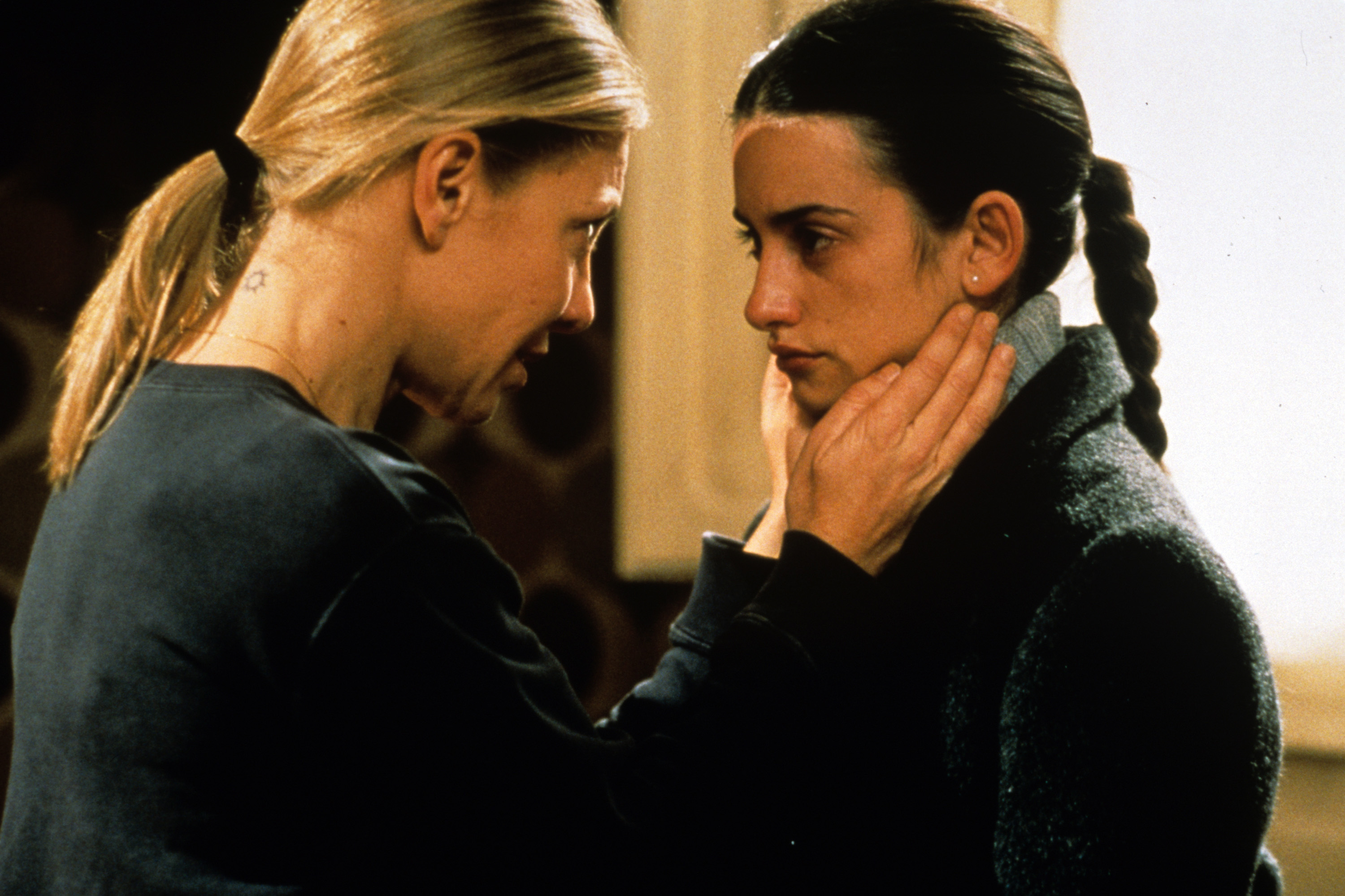 In the end, the complexity of All About My Mother is summed up in its dedication: "To Bette Davis, Gena Rowlands, Romy Schneider, to all actresses who have played actresses, to all women who act, to men who act and become women, to all the people who want to be mothers. To my mother."
The film is more than just stories or echoes: it tried to take all the feelings Mothers and Motherhood stir in Almodóvar and contain them in a single film. It's no wonder such a multifaceted film took home an Oscar, as well as 57 other international awards.
This Mother's Day, Hollywood Suite is taking Almodóvar's wide-ranging look at Motherhood and offering a variety of films alongside All About My Mother. From Alice Doesn't Live Here Anymore to Aliens to Something's Gotta Give: we have something for every Mother, Motherhood Fan, Mother-Phobic, or to sit down and watch along with your Mom.